Banned
Join Date: Nov 2012
Posts: 233
Thanks: 19
Thanked 20 Times in 20 Posts
Feedback Score: 0 reviews
AMA Supersport Racer
Join Date: Oct 2010
Posts: 1,113
Thanks: 34
Thanked 114 Times in 85 Posts
Feedback Score: 0 reviews
welcome to the forum
---
Your daily dose of pre-workout motivation, fitness articles, and whatever it takes to go beast-mode on em
http://www.facebook.com/pages/Painan...40363356065027
AMA Supersport Racer
Join Date: Jul 2011
Location: Dayton, Ohio
Posts: 574
Thanks: 32
Thanked 34 Times in 33 Posts
Feedback Score: 3 reviews
BOTM winner 11/12
Join Date: Jan 2012
Location: Chester, VA
Posts: 720
Thanks: 210
Thanked 74 Times in 61 Posts
Feedback Score: 2 reviews
welcome sir! Love the white! (fastest color!)
BOTM Winner 8/12 / Super Moderator
Join Date: Jun 2010
Location: Canada
Posts: 11,976
Thanks: 2,103
Thanked 991 Times in 876 Posts
Feedback Score: 12 reviews
Quote:
Originally Posted by
wckedIntentions
View Post
welcome sir! Love the white! (fastest color!)
now now Wcked, don't be filling his head w false hope; everyone knows the Blue/Silvers are a bit quicker
Welcome man, def the site to be on for your bike, enjoy and have a look around
Moto GP Racer
Join Date: Nov 2011
Location: Gulfport, MS
Posts: 2,556
Thanks: 150
Thanked 242 Times in 200 Posts
Feedback Score: 7 reviews
welcome to the forum nice looking bike.
---
2004 600 RR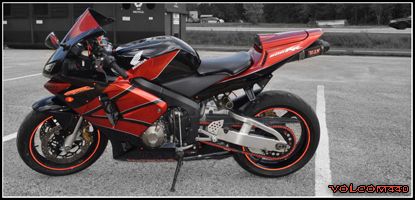 Banned
Join Date: Nov 2012
Posts: 233
Thanks: 19
Thanked 20 Times in 20 Posts
Feedback Score: 0 reviews