I am trying to clean out my apartment... Here goes a few things that I have aquired over the ownership of my 'RR that I don't need. More Detailed pictures are available of everything.
'05-'06 Track Bodywork
(Hotbodies...?)
$200 + Shipping

I bought these from a fellow member and they have lasted me a few trackdays.
These fairings are not perfect but if you just need to get started at the track they'll be great. The Upper has a sticker in it that says 'Hotbodies BodyWork' to the best of my reading ability. I don't know if it is a whole matching set or not but it went together well enough for a few trackdays on my bike. I repaired all the cracks and painted them flat black in January of this year. Their are some scrapes on the Lowers where I got a little close to the pavement at Lil' Talladega. They are also scratched a little from my bent brake lever. Anyway, on to the pics.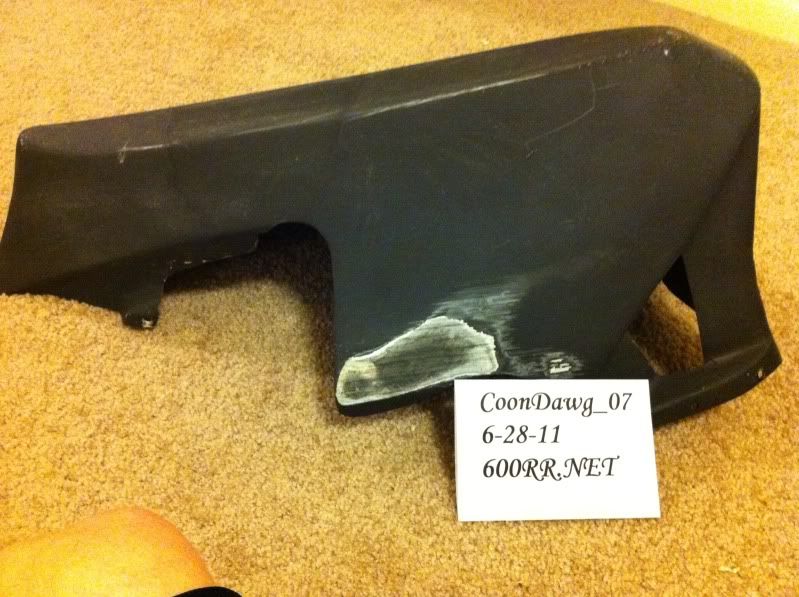 05-06 Jardine RT-One Slip-On SOLD!!
05-06 GPR V1
$195 Shipped
Came off of a friends 954. He looped it and skinned the stabilizer up. It has since been back to GPR and been reworked and they smoothed the rash out.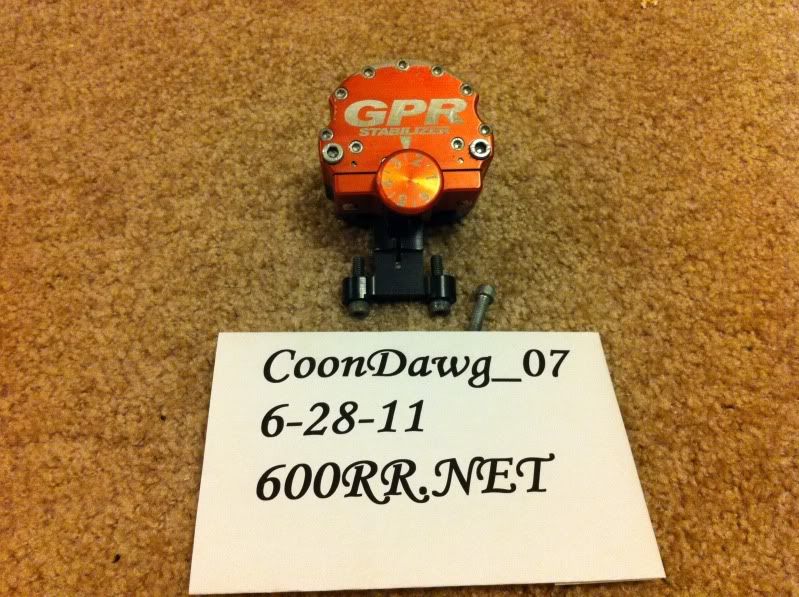 OEM exhuast off an '05 SOLD!!!
OEM Tank Cover 03-06
$36.99 Shipped
Three small screw holes in the the indention above the ECU
OEM Windscreen SOLD!!!

Tank ProtectorSOLD!!
OEM Left Air Duct Cover
- Looks Good
$10 + Shipping