This is a 2005 1KRR with almost 10,500 miles. The guy i got it from dropped it putting it in a truck. He busted just about every piece of plastic on it. I used JB Kwik to fix it and rattle canned flat blk. It was the Titanium. It has a Jardine dual outlet carbon fiber slip-on which i got off a crash bike. The end cap is crack but can be replaced. The rear cowl is for a 600RR but fits great. There are Heli bars installed. Makes it much more comfortable. The bike needs a back tire, Windscreen, and plastic. Doesn't have to have the windscreen or plastic but would look better. The bike runs very good. No scratches on engine covers or anything. Mechanically it is in very good condition except for the rear tire. I have most of the stock parts also.
I'm asking $5800. Enuff to pay my 600 off and then sell it. I do have a clean title for this bike.
Here are some pics. If anyone needs more just ask and i can get close ups of what ever you want to see.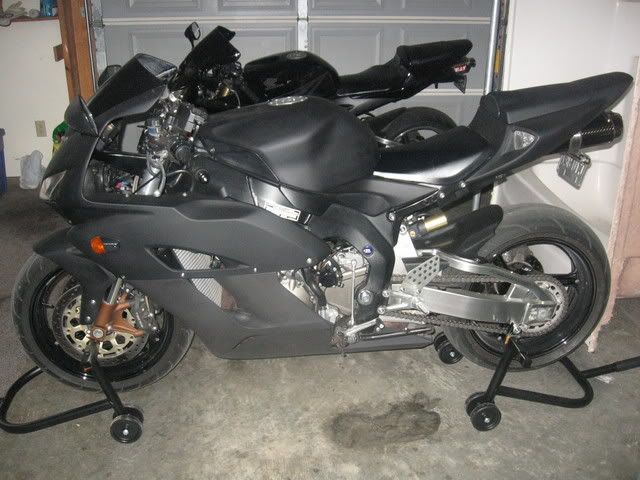 I have straightened the pipe up since this pic.