Alright guys/gals
Selling my 06 600rr Red/Black, CLEAN title!
Currently has 11,2XX miles on it (live in socal but commute to CSUF, and work in Rancho Cucamonga). Miles may seem like a lot but it has been imaculately maintained. Oil chainged with motul synthetic and OEM honda filter at 2,500-3,000 mile intervals.
Bike has never been tracked but has been taken through the twisties a few times, never been down besides being dropped in the garage by a friend of mine, so it has a few little scratches. (will take better pictures):cwm21:
Runs like new, no problems whatsoever
Mods include:
Leo Vince slip-on
PC3 tuned at Mach1
BMC race filter
Scott's steering damper
Xenon HID 6000k low beam
Galfer Stainless brake lines
Pazzo shorty levers
Puig smoke double bubble
Vortex rearsets
OEM rear seat cowl
520 RK gold chain
Renthal front sprocket and Vortex Rear -1,+2
Hotbodies flush mount signals
Lockhart phillips rear signals
Woodcraft frame and spool sliders
Fender Eliminator with LED plate lights
LED third eye
Matching honda red rim tape
Comes with the majority of stock parts as well!
and other assorted goodies! Photos aren't entirely up to date
Asking 6k but taking offers, need to pay some bills and the economy isn't helping!
Not willing to part as of yet but if it comes to that price will of course drop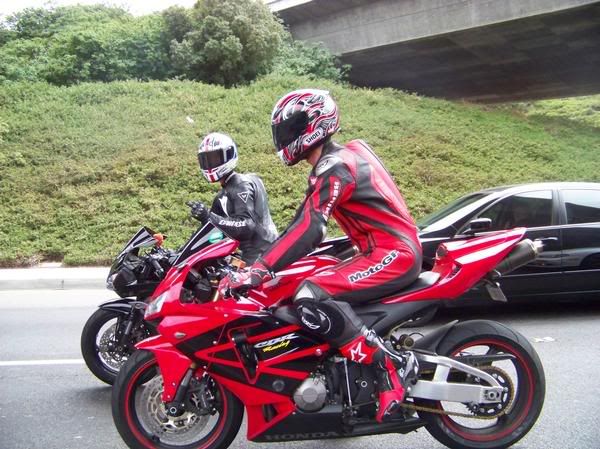 NEW PICS, sorry not the best + a quick video!