Discussion Starter
•
#1
•
So i figured its winter time and with the holidays just passing everyone/most people have received gifts for your RR... Well if your were lucky enough to receive a Geartronic(non plug/play) or Geartronic 2 then you were like me looking for a install, and could only find the install on the R6
So this is my first DIY so bare with me.... if something is not clear enough just shoot me a PM and ill help you out...
Well for starters i am skipping the steps for fairing removal and how to remove your headlights/gauges b/c their is already DIY floating around the forums...
once you have the whole assembly in your garage/shop/ or where ever you can have a solid work surface... Remove Headlights and gauge from your front fairing stay... you will notice on both sides under the ears for your mirror attachment that their are 2 fins...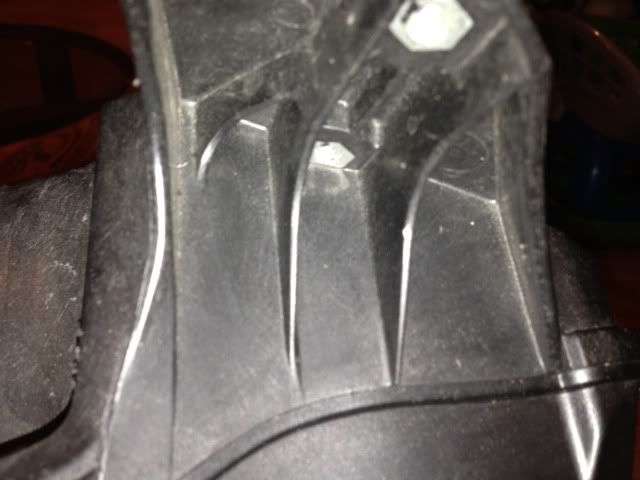 I choose to install the gear indicator on the left side of the stay because when you turn your bars left/right the brake lever will almost touch the right side...So I used a dremel with a cut off tool to cut straight down and then used the grinding attachment to remove the excess fin... leaving you with this...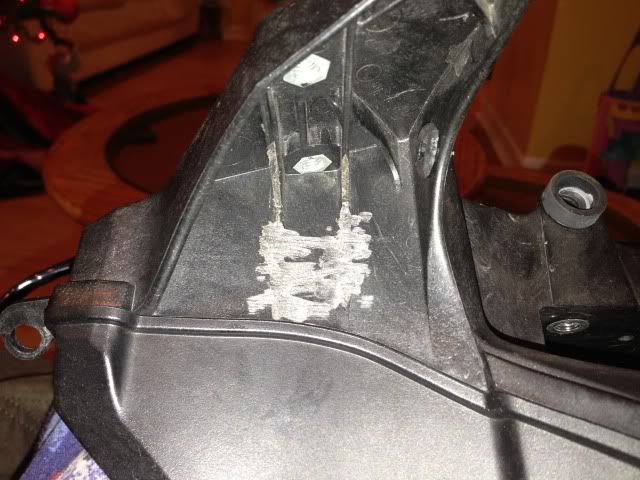 Use air gun or Lungs to blow away excess plastic residue that may be left on fairing stay... next place stay in soft jaw vice or have a friend hold stay... you will need a 3/8 drill bit... and drill a small hole... i work as a mechanic so at my shop we have wire grommets.. you will need a 3/8 grommet which looks like this
Next install grommet which may take a little work to get it into the hole but patience is key believe me it will fit... should look like this when installed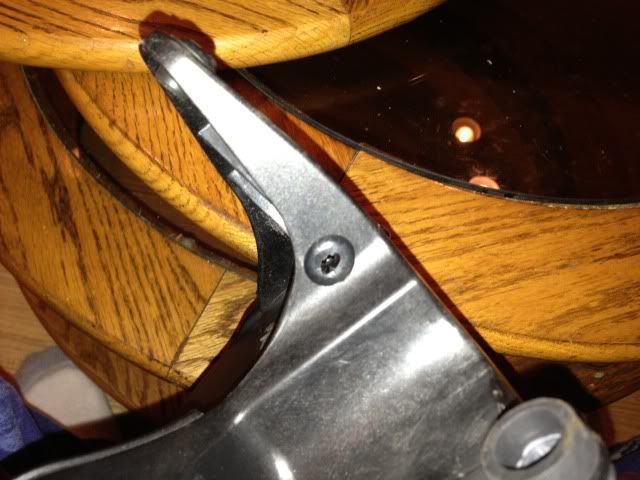 now put fairing stay off to side... take your gauges which may/may not have the wire harness still attached and starting from the female plug that goes into gauge start to cut away electrical tape being very careful not to cut through any wires... a new razor blade will help...take your time no need to rush... you should be left with this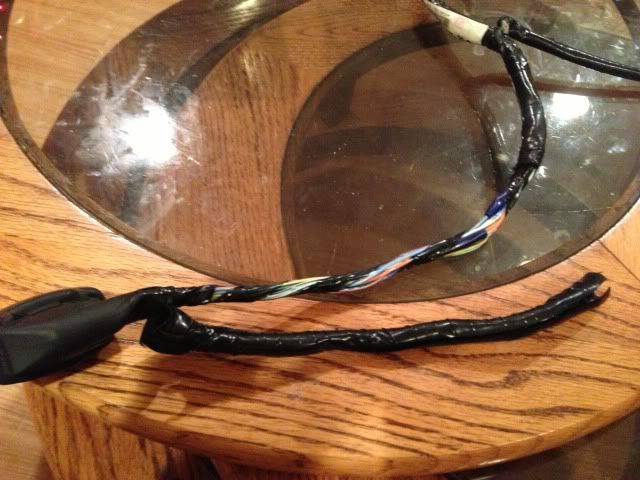 According to the instructions that came with your geartronic the wire goes as follows
Geartronic Unit:
RPM- light blue
Speed- Green
Positive- Red
Negative- Brown
600rr:
RPM - yellow/green
Speed - Pink/green
Positive - white/black
Negative - green/black ( note: their are 2 green with a black tracer... you need the darker green wire)