Discussion Starter
•
#1
•
The 07 RR is just a bit different than the 05-06 in the previously written guide (
http://cbrworld.net/forums/thread/248112.aspx)
. So when I flushed mine, I took some pictures for those who are unsure where everything is located like I was.
Hope this helps the 07 owners and please let me know if there are mistakes in these directions.
1. Take off the bottom fairing.
2. Take off right side mid and upper fairing to expose the radiator cap.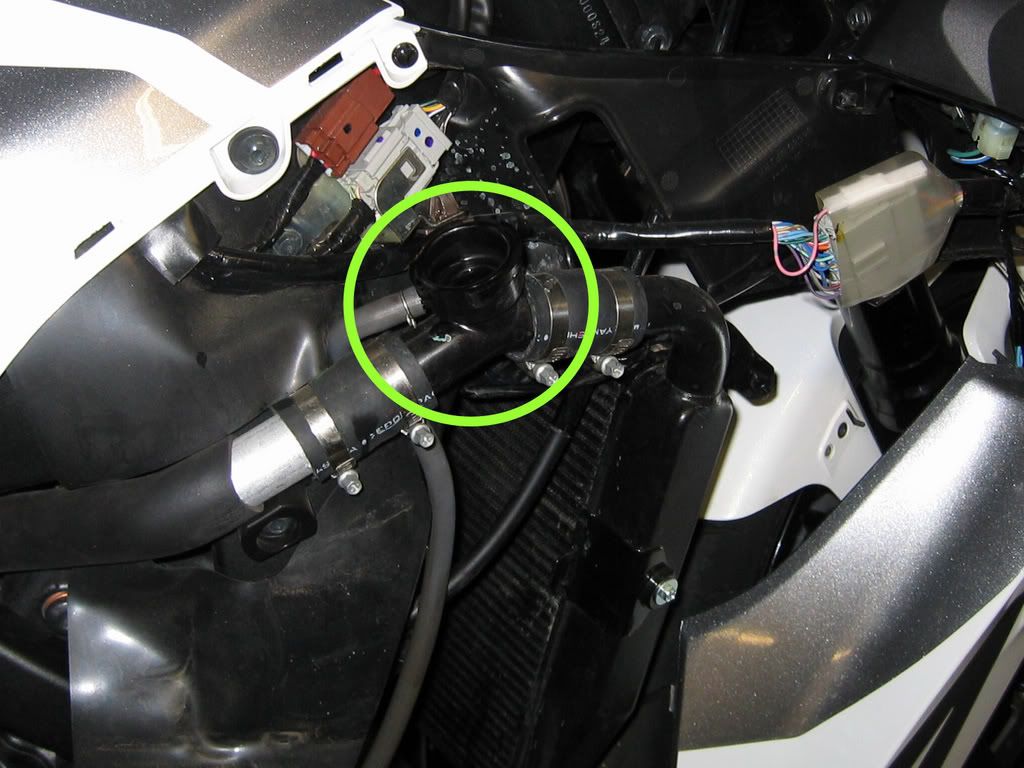 3. Undo the 10mm bolt, pop the lid and dump the coolant out of the reserve bottle.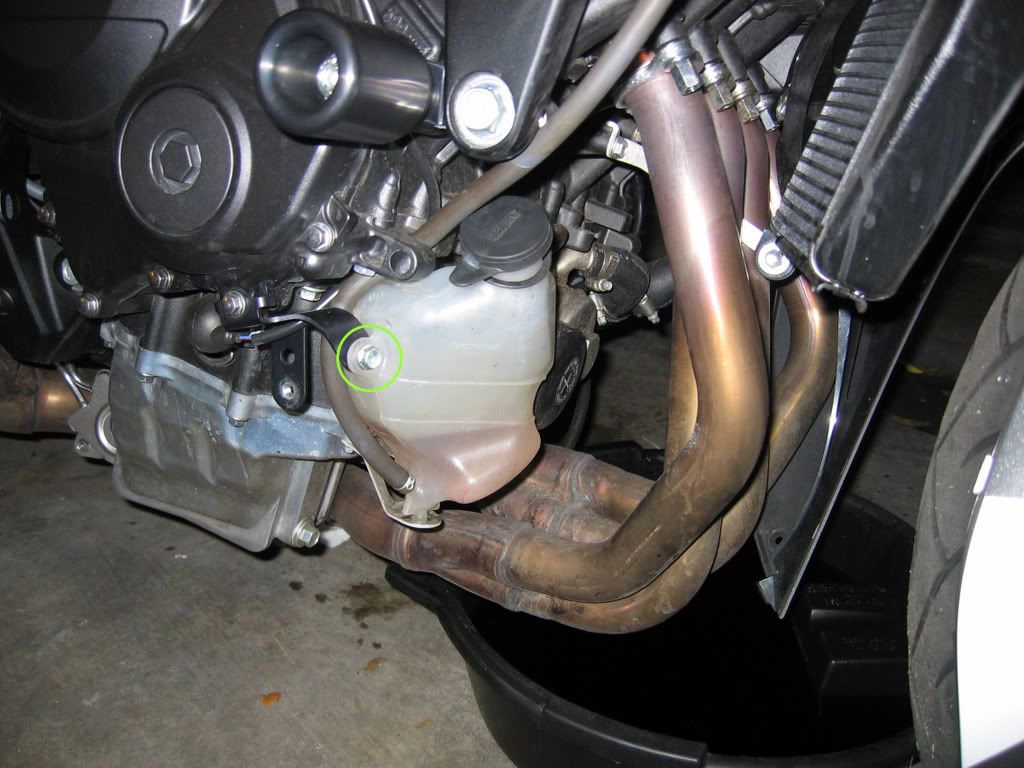 4. The water pump is on the left side near the gear lever. Look for the shiny aluminum pipe.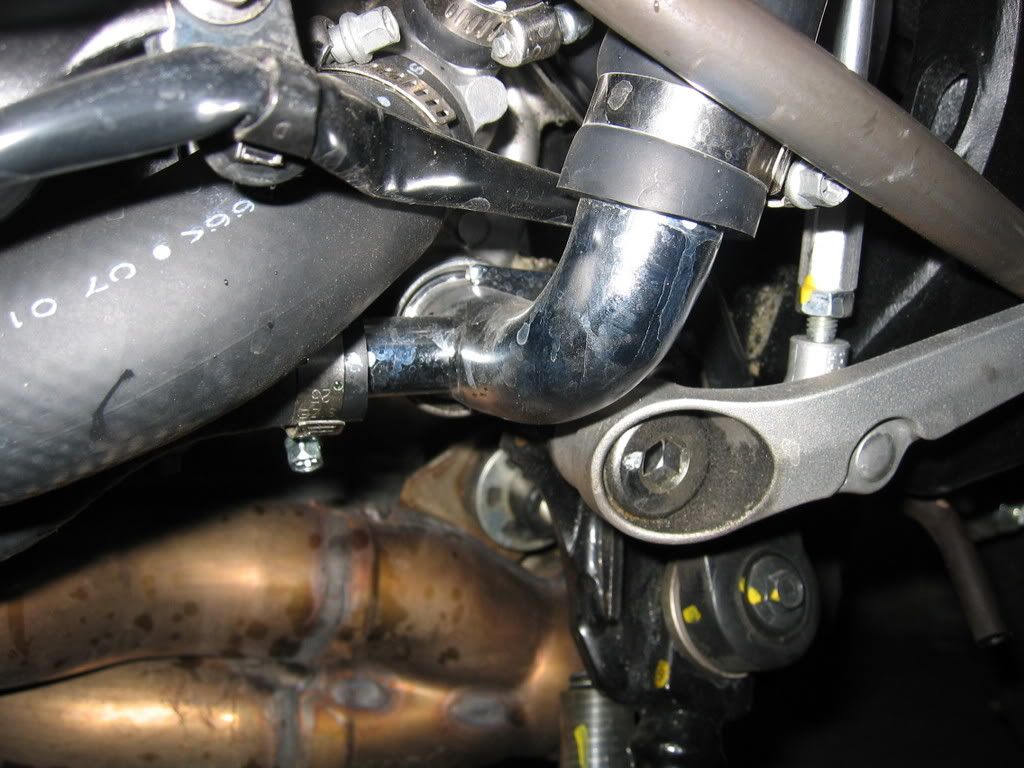 5. The water pump drain bolt (10mm) is near where the aluminum pipe goes into the water pump.
6. Before doing the next steps, exercise caution if the bike is still hot. You can get burned by the steam and/or hot coolant, so best if you wait until bike has cooled off.
7. Undo the drain bolt. Some coolant will drip out. Place a pan under there before proceeding.
8. Remove the radiator cap. When you remove the radiator cap, coolant will pour out of the drain bolt at the bottom. Wait until it stops draining.
9. Replace and tighten the drain bolt.
10. At the radiator cap opening, fill system with distilled water. Close radiator cap.
11. Run the bike to operating temp so the water pump circulates the distilled water.
12. Turn off bike and wait for it to cool.
13. Repeat steps 6-12 a couple times until whats coming out is clear distilled water.
14. Once clear, tighten the drain bolt back up for good per torque specs.
15. Then fill system with your favorite coolant or distilled water+Wetter.
16. With radiator cap still off, start the bike and watch the coolant get sucked down into the pump and radiator. Add more coolant to fill it up again. Blip throttle 3-4 times to burp the air out of the system. Add more coolant if needed. Replace and tighten the radiator cap.
17. Fill reserve bottle with coolant to the lower mark.
18. Replace your fairings.
19. Done!