well if you read my slipper clutch install (which is still not a sticky for some reason) and thought "there is no way i can do that"
then i have good news for you. the shock is very simple.
(i know paul already did one of these but its included in a bunch of other things)
first thing is to get the bike up in the air.
i am not going to go into how to do this. there are so many methods already discussed but basically you need the bike in the air with the swingarm completely extended with no weight on it.
i used a floor jack under the oil pan and then lowered the aftermarket foot pegs onto car jacks. it is very solid.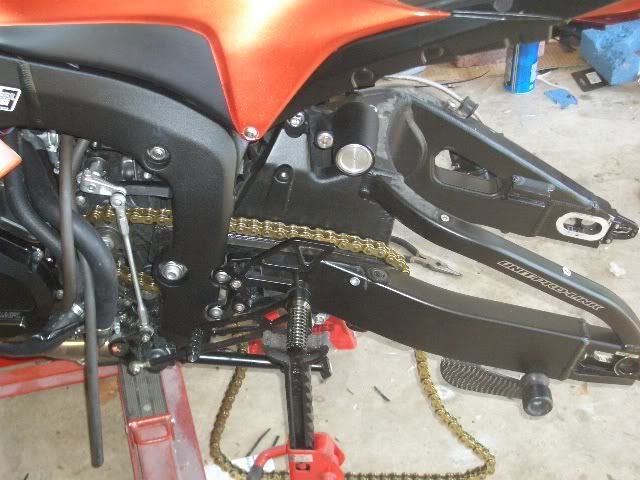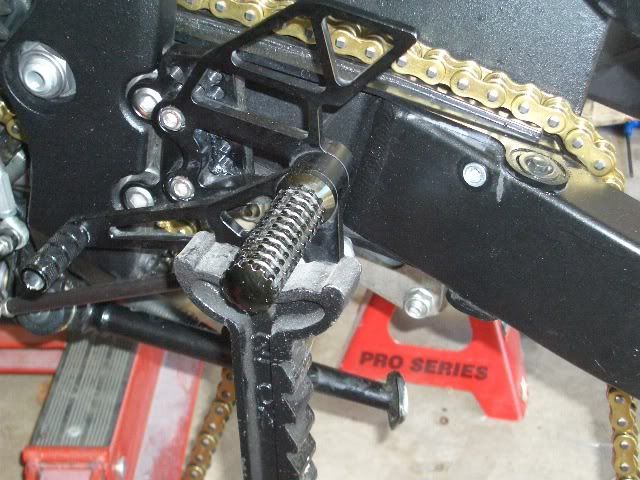 if you still have the oem foot pegs, do not do it this way. they will fold up and your bike will crash, i suggest hanging the bike by the subframe from the rafters or whatever else you have handy that will support the bike.
the idea is there can be no weight on the swingarm.