08 CBR600rr Street/Track Bike - 2 Sets of Fairings - Lots of Extras - $6400 (Atlanta)
Here are the details:
Clean and clear title
VIN: JH2PC40018M106725
78xx miles
Orange and Black
Extras:
Gilles rear sets
Gilles lifters
Gilles chain adjusters
Power Commander III
ASV long clutch and brake levers
BMC Race filter
Tech Spec snake skin pads
Galfer SS front lines
Driven 520 chain
-1/+2 Driven sprockets
Woodcraft cut sliders
Original rearsets
Original levers
Original brake lines
extra rear brake hose
HRC 1/6 turn throttle tube (never installed)
Extra axle bolt cotter pins
Magnetic Oil drain plug
Speed bleeders (not installed)
SOLD -- Redbull 13 pc fairing set

SharkSkinz Full fiberglass fairing set
Front and Rear pitbull stands w/ 2 front pins
The bad:
broken tab on side cowl on left side
broken tab on left side of nose
scraped covers on both sides (I bought it this way)
Scraped left side mirror back (from drop in parking lot..stupid kickstand...)
Broken tab on right side of upper fairing stay where headlight meets fairing stay -- hooked through existing holes -- works great)
My pitch:
This is a 2008 street and track bike. It has a clean title, and a ridiculously strong motor. With the current gearing, it fires out of corners hard. Paired with the Power Races that are on it, it is a great track weapon, but is still tame enough to ride on the street. It has lots of Gilles kit, a power commander, race filter, ASV levers, Tech Spec pads and more.
I had a low side on it while at Jennings (low speeds, nothing to write home about...) while in the SharkSkinz. They have been fully repaired and sprayed flat black. That is how the fairing stay got the tab broken.
This bike is comsmetically an 8/10. If you wanted to, you could get a new fairing stay for $250, a new mirror, and re-spray the covers, and it would be a 9.5/10. I just don't have the time for it right now.
I had it paired with an Akra full race exhaust, but I sold that already. A slipon would be sufficient, or go for a full system to get that extra top end pop. For the money you'll save vs. another bike, you can afford to do a lot.
It comes with the stands, and 3 sets of fairings (the OEM, the redbull, and the Sharkskins).
I am willing to answer your questions, just PM me.
The bike is located in Sandy Springs GA, and it is available to show every day. Asking $6900. I would prefer to sell it all as a set. If I can't, I set up separate part-out threads.
Here are the pictures: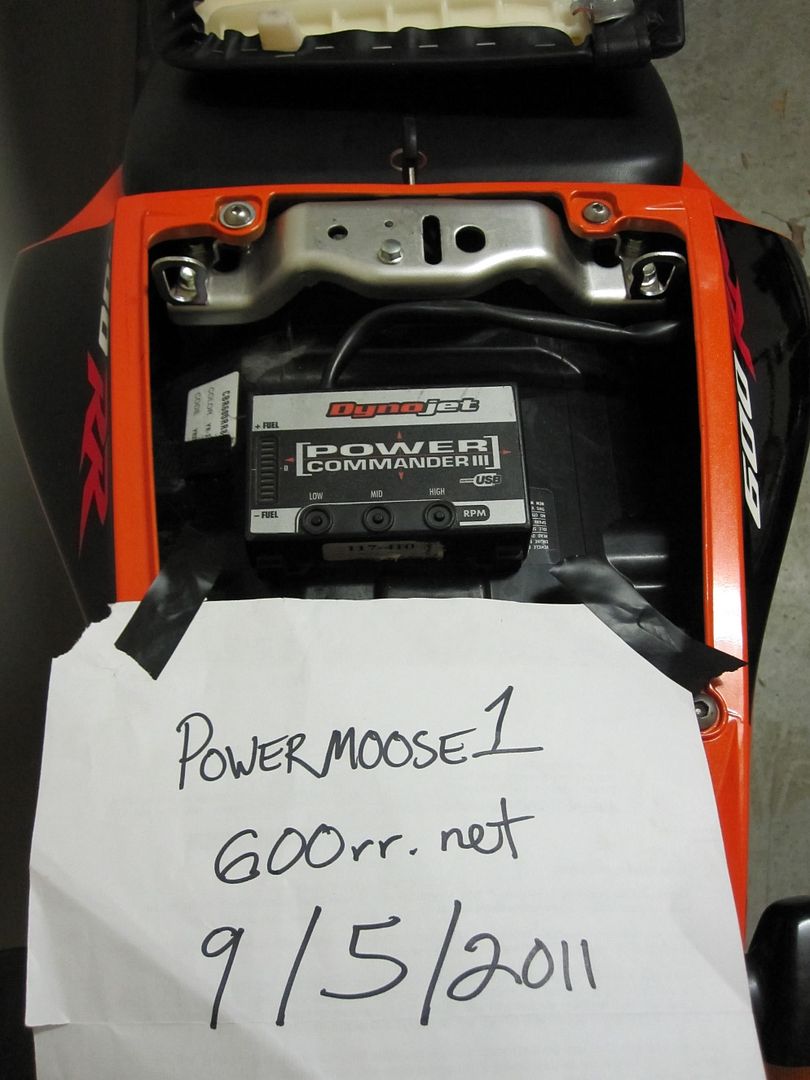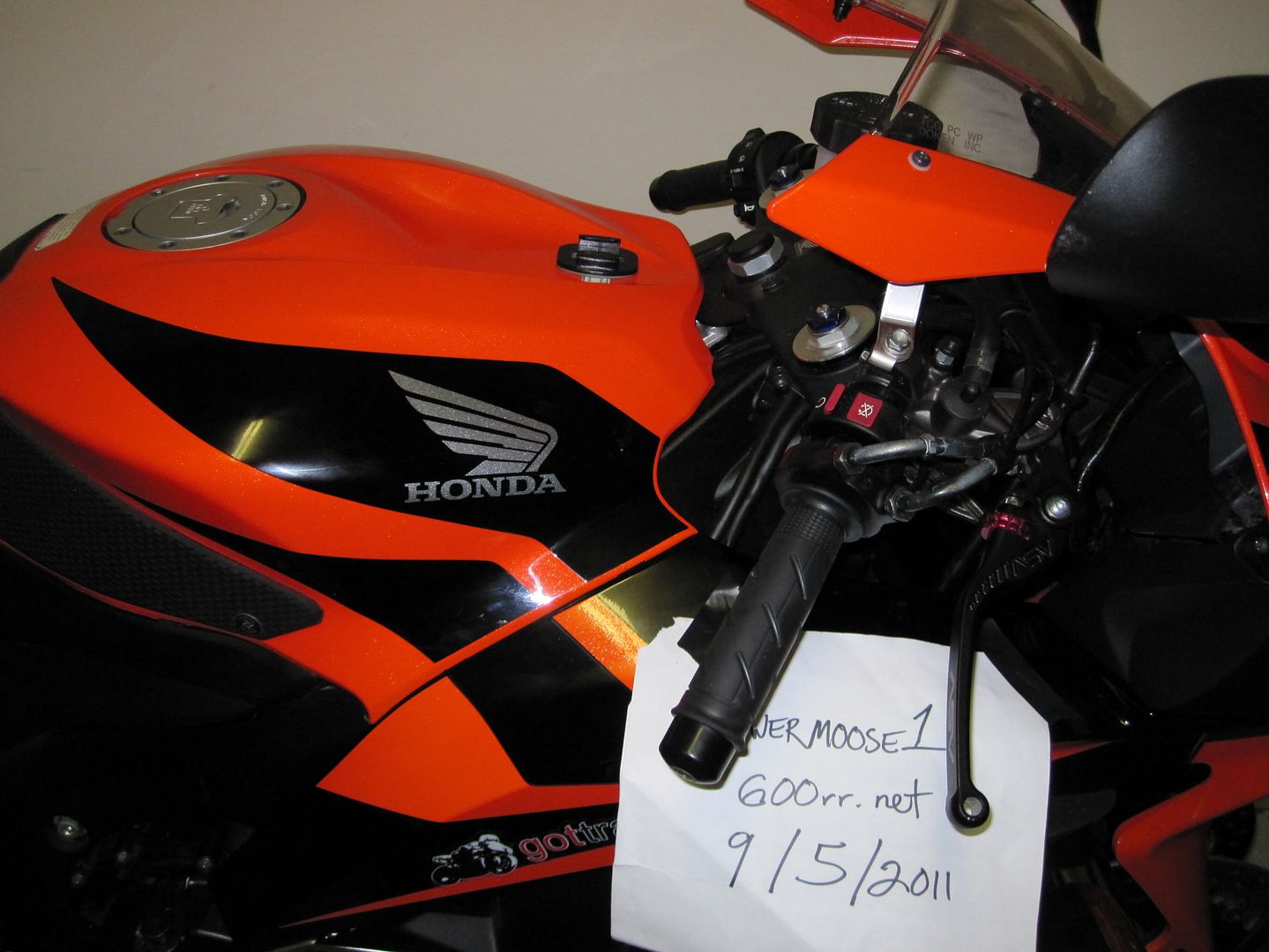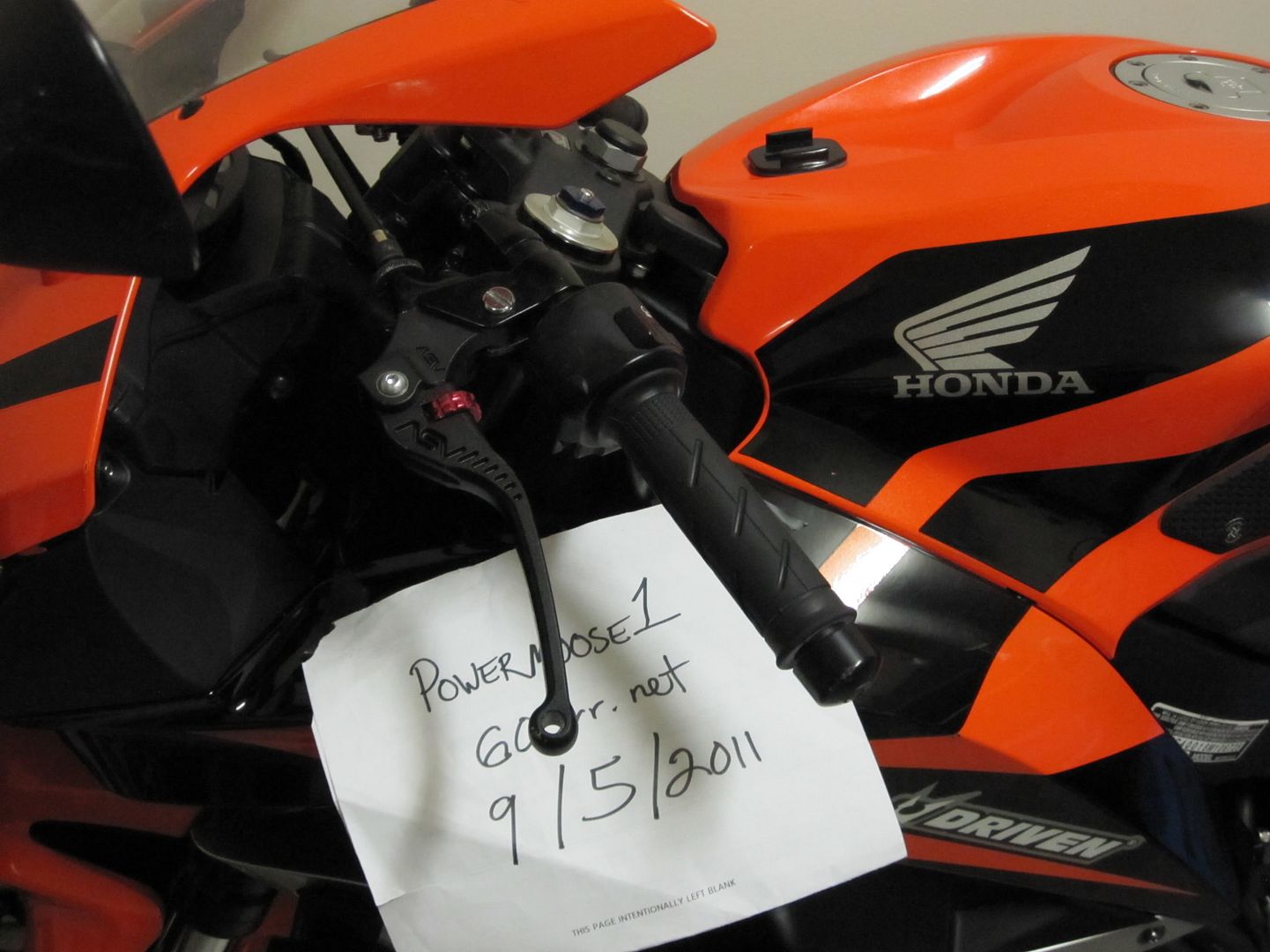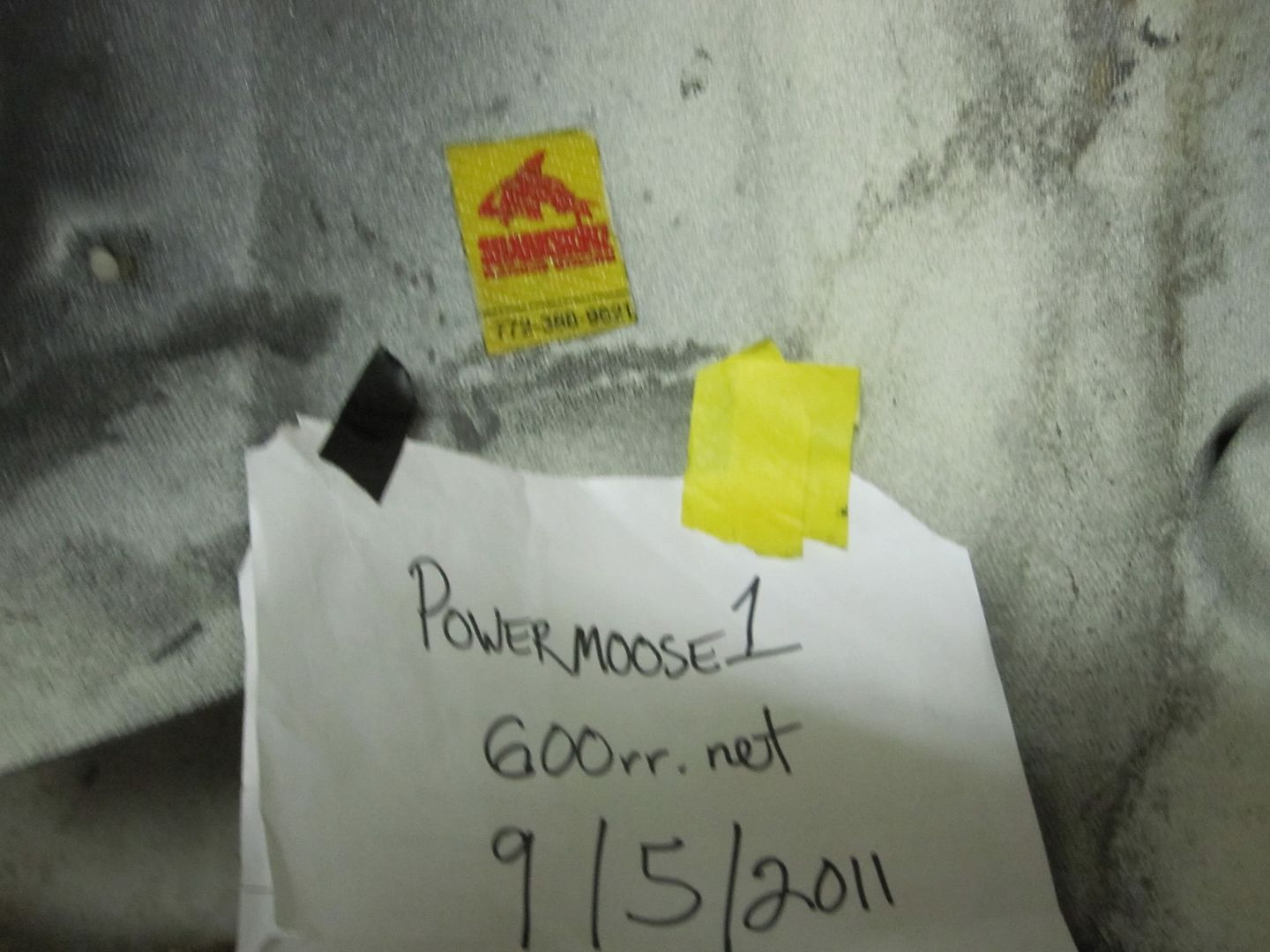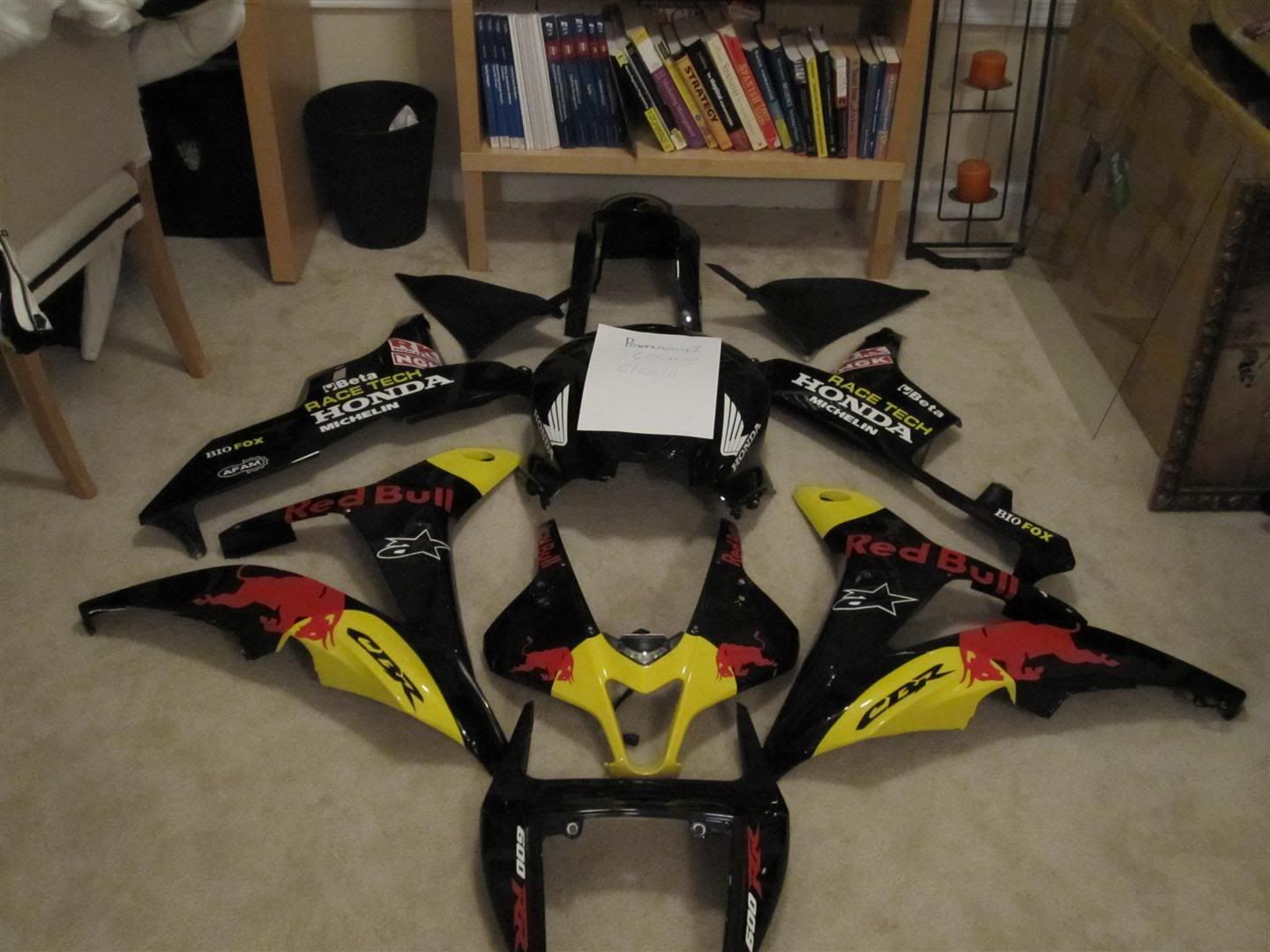 PM me if interested!