I've been avoiding selling her for the longest time because I hate to do this and I keep hoping that I will ride her more and more as the weather gets nicer. It's 75 and sunny on a day to day basis here in North Carolina and I haven't touched the bike in a month. This bike is as clean as a new one. Has not been abused and barely ridden.
I purchased the bike in May 2008 for 10k.
ASKING $8,000
Currently has About 2,6xx Miles.
No performance upgrades
-Subframe, passenger pegs, rearsets, gas cap all powder coated gloss black.
-Exhaust, shift lever painted black
-Tripage fender eliminator kit and integrated tail light.
-Flushies up front
-OEM Rear Cowl
-Fork sliders up front (not pictured)
-Black tank pad (not pictured)
E-mail me at
[email protected]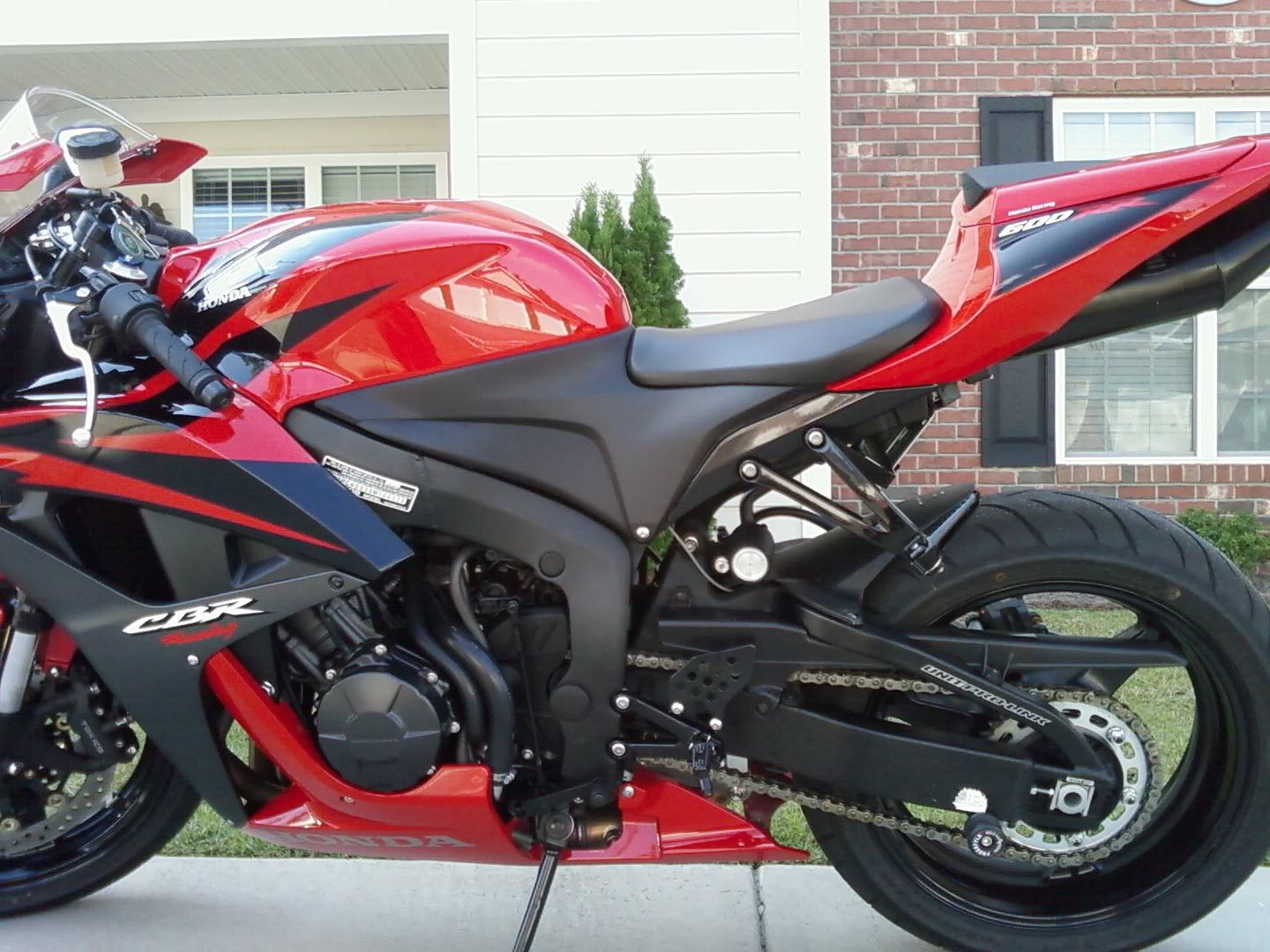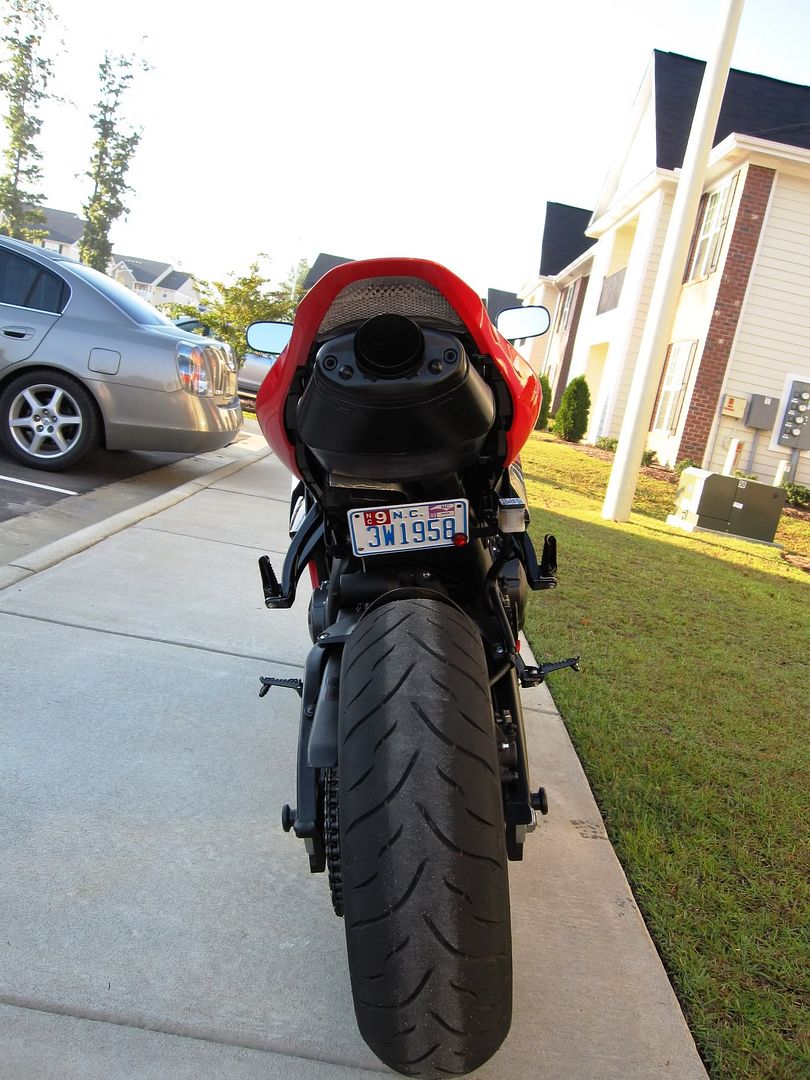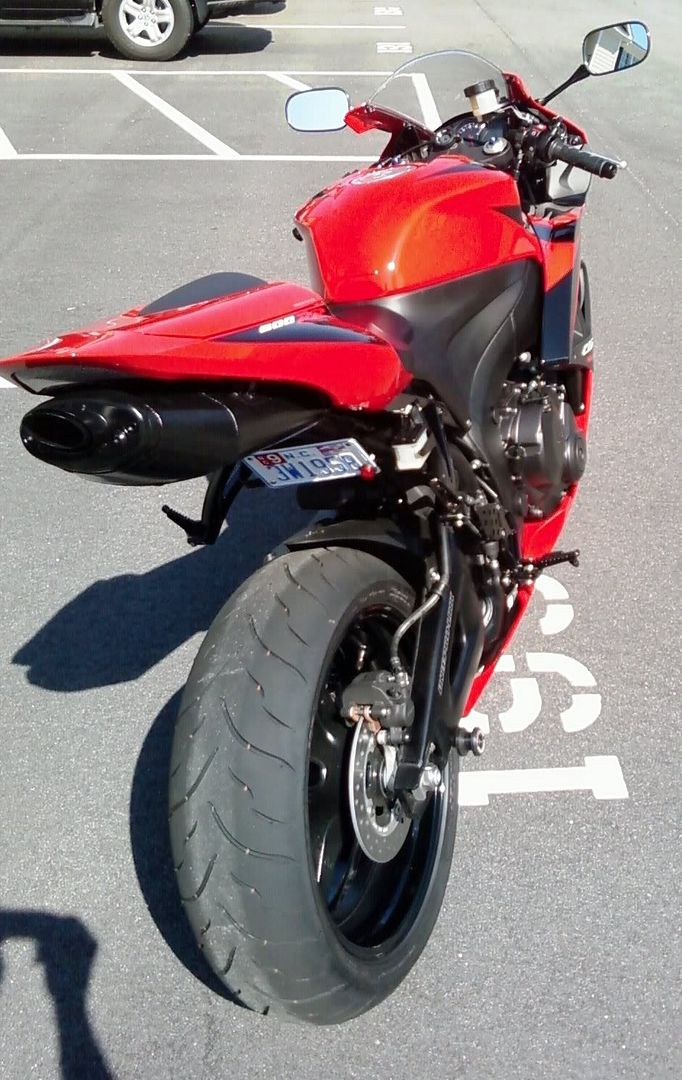 If you want to put a lowball offer and tell me that you can buy a new 08 or 09 with no miles by all means, this is what your bike will look like: