Discussion Starter
•
#1
•
Ok I took one or two of these from my Blackberry, and there's not much to them (most were sent to me). We did more riding than taking pics. Deal's Gap, The Devil's Triangle, and the Snake all in one weekend.
The 600RR did over a thousand miles, and I'm so pleased with that little screamer. Glad its the bike I decided to bring over the litre leaner.
Thursday night Lisa came up ahead of the trip and we met at lake Lure, and it was so wonderful spending time with her. And one of the few times I agreed to a twistie night ride.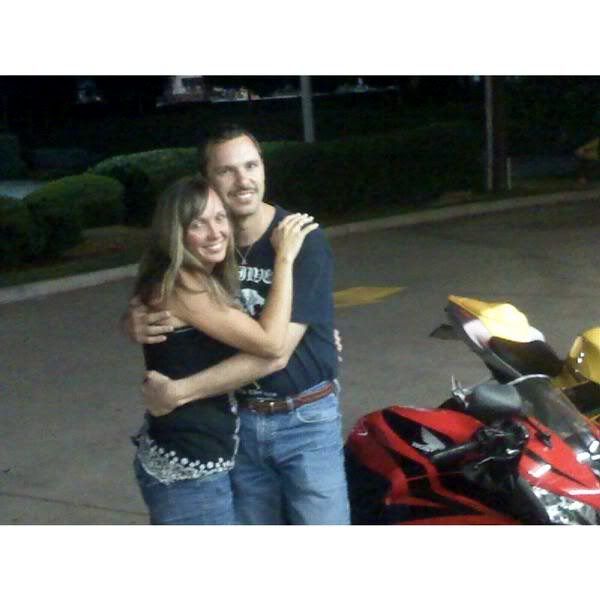 I took a pic with her cam and got these two back from her, probably the only decent pic with a decent cam from the whole trip. I stood on top of a table and tried to shoot the pic down so the Gixxer would overwhelm the shot like a giant bike but it didn't work I see.
And why was this keychain on my Honda
We did it right in pitch black, and I HATE dodging deer and such. But I knew it was a good road when sign said "warning to truckers, consider alternate route. U-turn in 1/4 mile"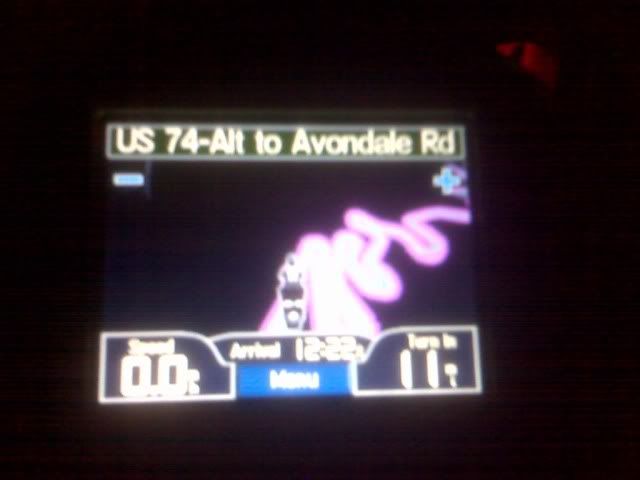 On to the trip to meet our folks in TN. I had a little Kreiga 10 litre rear seat bag so full of clothes rolled up. 4 shirts, 4 pair sox and undies, pair levi's, toiletries, cam (that never left the bag), batteries, etc etc etc the bag was about to explode. I can not beleive the zippers and seams held up.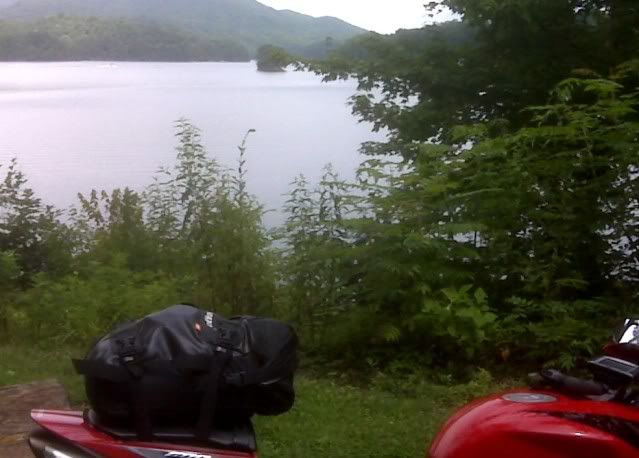 Every night after riding it fun by the pool. I thought it was nippy and they gave me hell for being Floridian.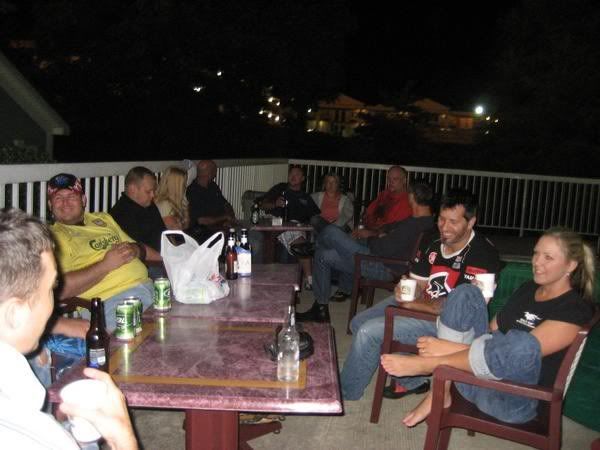 I'm used to dodging animals in the road, debris, cops, etc etc but pickup trucks rolling across our path was BS. We suspected this fool got a DUI after his hospital stay.
This pic is when folks were still trying to get him out of the wreck
He got a complimentary ride to the hospital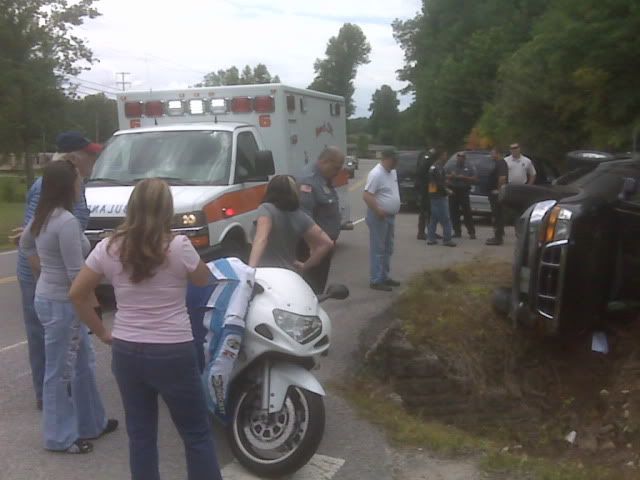 Jeff's wife Paula and I. Those folks are like family to me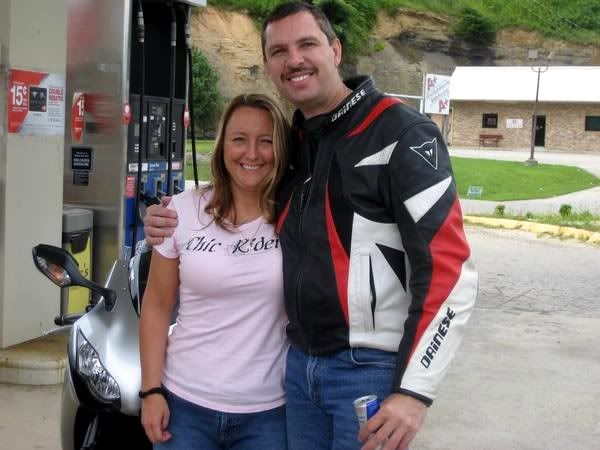 Saturday night Paula insisted on a group shot at the restaurant