Discussion Starter
•
#1
•
2005
Two Brothers Exhaust
Tinted Wind Screen
Frame Sliders
Less than 4500 miles on it (it has a new cluster, the original crapped out and HONDA cover it buy warranty. Shows 110 miles on it now. They didnt reset it. Dealership info shows actual mileage.)
Never been down
Brand New Tires
Tribal Design
Lowering Links with Stock Height, 1" Drop, and 3" Drop
Female Owned
Was NOT ridden hard at all!!
Immaculant BIKE!!!
Shoei RF-1000 Flutter Helmet
Asking $6400 OBO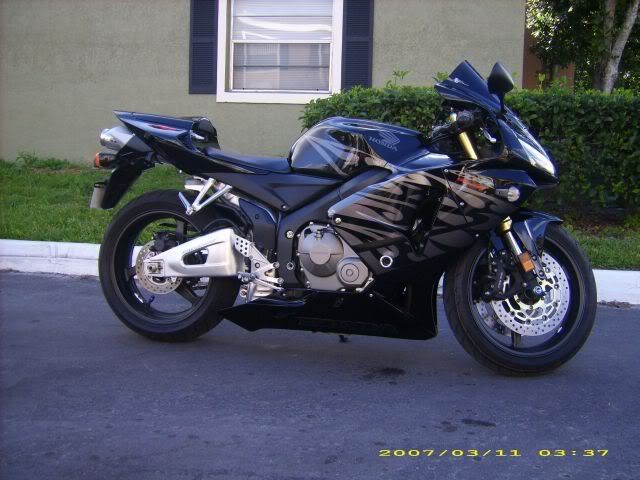 2006
Zero GRavity Wind Screen
Yoshi Slip On
Telefonica Decal Kit
Solo Cowl
HID Bulbs
New Michelin PP
Hot Bodies Flush Mounts
Original Owner
Probably more I cant think of right now.
Shoei X-11 Vermeulen TC-3 Helmet
Moto GP Jacket.
Internatrix Alarm
Asking $6800 OBO
Will take less without gear and exhaust
BOTH BIKES HAVE CLEAN TITLES. Bank Still has one of them, so it will take a few days to get. Will sell cheaper if you don't want all the accessories. Bikes are located in ORLANDO, FL. WIll Travel up to 400 miles for a FEE!!!! PM ME or EMAIL me.