SOLD SOLD SOLD SOLD SOLD SOLD SOLD SOLD SOLD
Well guys...i'm selling my baby :tard:
I have it for sale on craigs list...heres the add and what not...this sucks to see this thing go...
For sale is a 2004 Honda 600RR Black with silver wings. The bike has been absolutely pampered. Everytime I ride this bike people ask if it's brand new. It was waxed after EVERY ride, bugs never sat on this bike for more than 8 hours. There is a long list of mods for this bike which include...
-(-1) Vortex Front Sprocket
-Speedohealer spedometer calibrater
-Renthal Medium Grips
-Pirelli DCIII tires with under 1500 miles on them..anyone who knows sportbikes knows these are a top, if not THE top tire on the market.
-Clear Alternatives Integrated Taillight
-Pro Grip Tank Pad
-OES Frame sliders
-OES spool/swingarm sliders
-Painted windscreen
-Custom 3 LED thirdeye made by "Tripage" (go to 600RR.net)
-Tapeworks wheelstripes
-Leo Vince Carbon Fiber Slip On..hand made in Italy, retails at $550
*All Stock parts included.
The bike has 9900 miles on it which is 4,000 under the Kelly Blue Book value of expected milage on this year of bike. Oil has been changed at 3000 miles or sooner with Full Syntheic oil since I've had the bike (had 3800 miles when I bought it). Also Kbb.com has the suggested value to be $6000 with NOTHING on the bike...completely stock with more milage...
YOU WILL NOT BE DISSAPOINTED
You can call me at 319-331-6605 or email me at
[email protected]
with questions or setting up a time to see the bike.
SOLD SOLD SOLD SOLD SOLD SOLD SOLD SOLD SOLD SOLD SOLD SOLD SOLD SOLD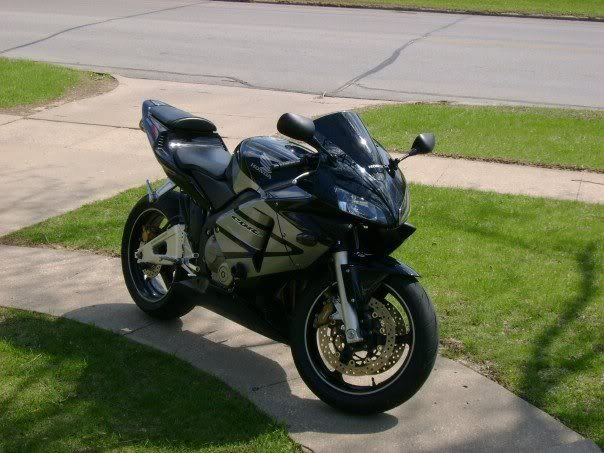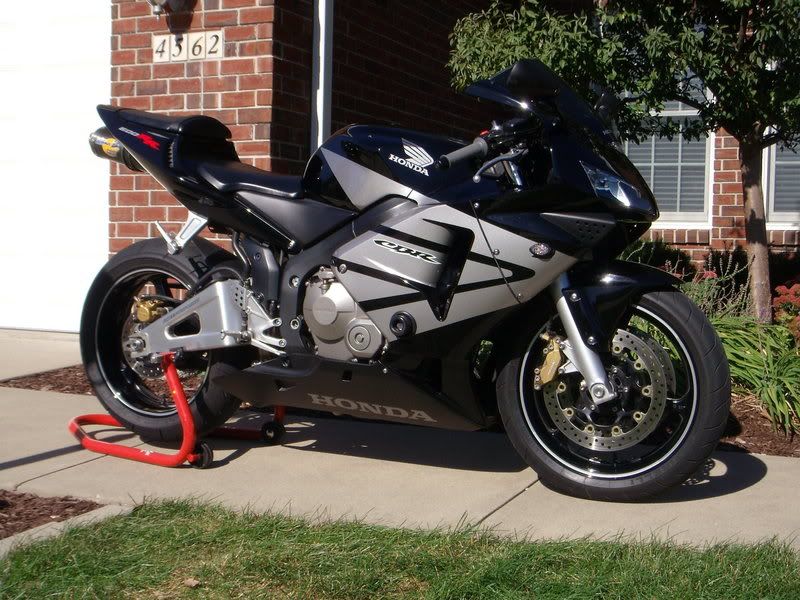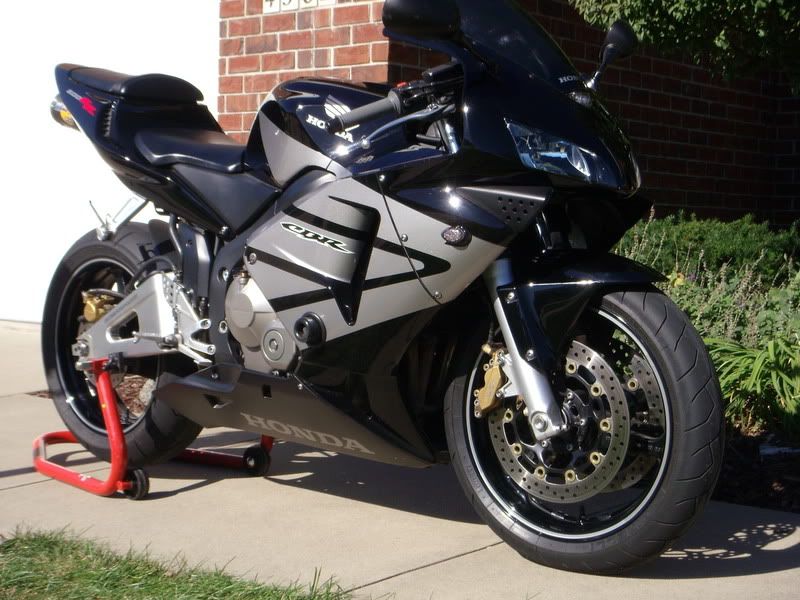 MORE PICTURES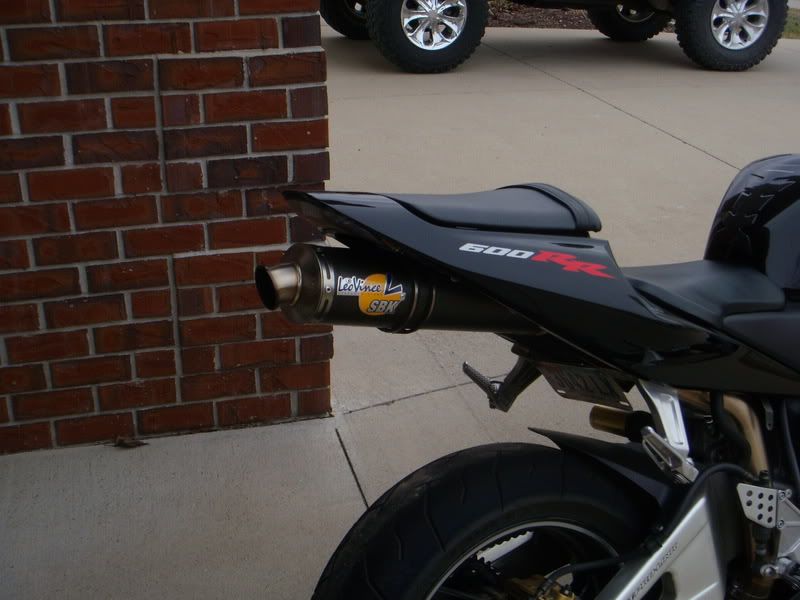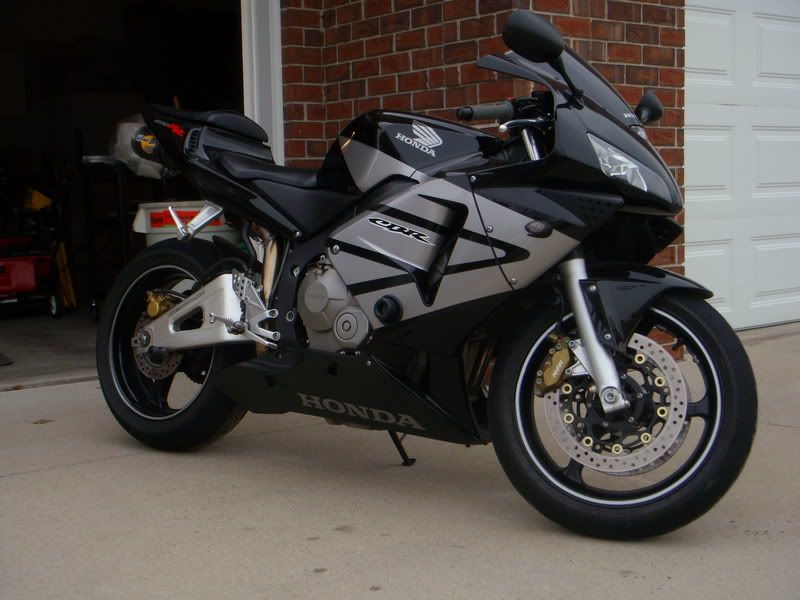 AS YOU CAN SEE THE PAINT IS IN AMAZING CONDITION AND LOOKS LIKE IT JUST ROLLED OFF THE SHOWROOM FLOOR!
THIS IS WITHOUT CLEANING IT AT ALL AFTER HAVING IT STORED ALL WINTER ALSO