·
Simmonds steak Do not leave the kitchen without it
well.... 2 weeks old from today.... shes totaled.
900 miles, just got done with the break in tune-up.
Little girl driving a 4-door accord decided to play chicken with me.
Driving down the road going 40, girl oncoming decides to take a left hand turn across my lane. I lock up both front n rear, not even seconds before hitting. Dead center of her car, she slammed right into me. I went flying, bike went flying, bike came down in two parts. I'm banged up but i limped away from it. Girl just sat in her car crying.. omg my car omg my car. Stupid natch didnt care about anything except her car. I got up n everyone told me to sit down because i was in shock... i got over it real quick but everyone wouldn't leave me alone. I went n checked up on the girl and shes fine. Multiple witnesses saw it was her fault and when her dad gets there, he starts blaming me. I have my permit but it was between dusk and night so the guy is saying im at fault because i dont have my license. Sum it up, shes at fault, bikes totaled in two pieces, im lucky as hell to be alive n walking away [did a nice flip n landed on my back/leg/ass. I luckly thought n stood up on my pegs before impact which caused me to go over the car, not into it. So pretty much im going to go through so much more trouble because a dousche bag wants to argue. Getting a lawyer tomorrow and getting this delt with. Might go down to the hospital tomorrow if he wants to make such a big deal about it so i can get some PKs for all this sh!t.
before the accident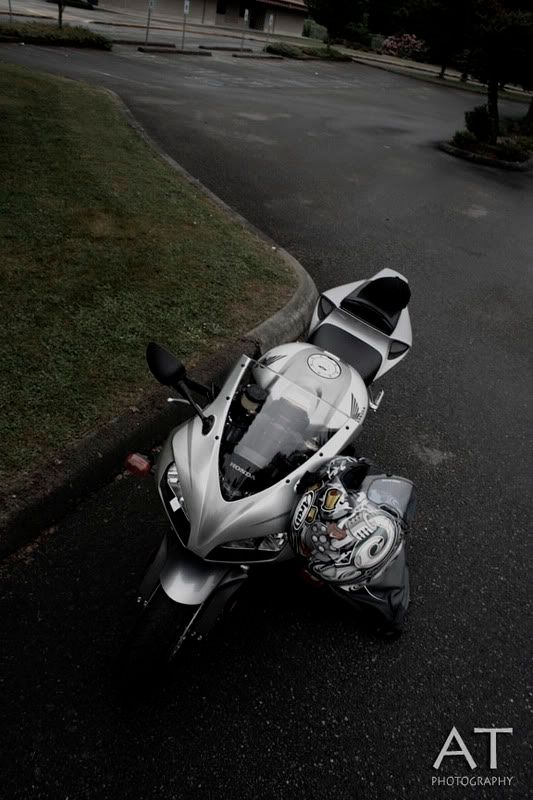 after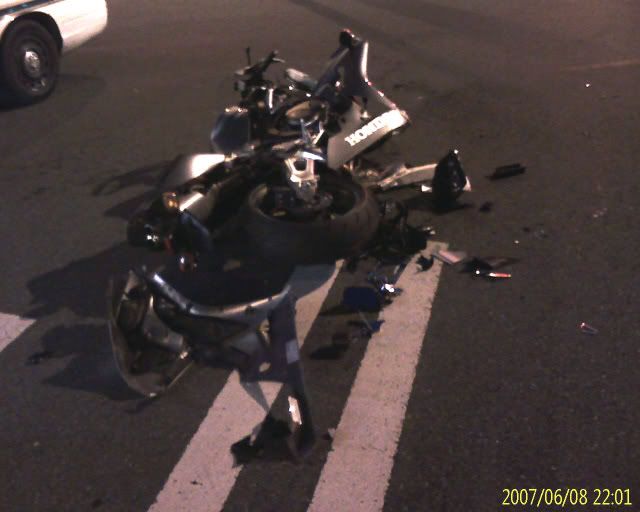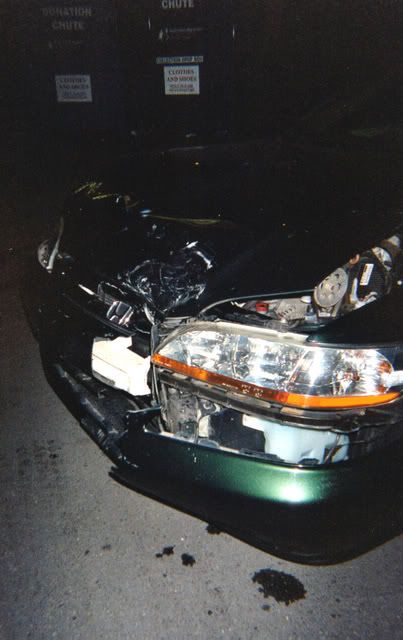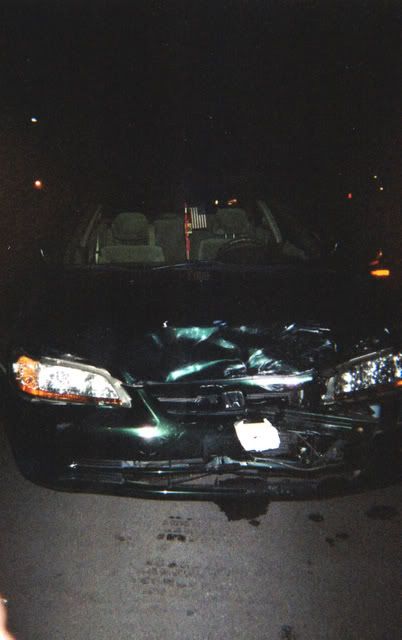 tried putting her back together