Hey guys i called dyno today and got my auto tune AFR target fixed.
The stock map had 13.2:1, 13.4:1, 13.6:1 and 13.0:1 AFR on it and i was losing power after a few tunes.
Today i called dyno and they remoted in and fixed it. on my bike i have the PC5, secondary fuel module and autotune. My bikes an 06.
He ended up putting 13.2:1 AFR ratio across the board from 5% to 80% throttle position then 13.0:1 on 80% to 100%.
This has fixed my issue and i should be able to make custom maps easyer now.
here is the one before dynojet fixed it. I will have to make the other one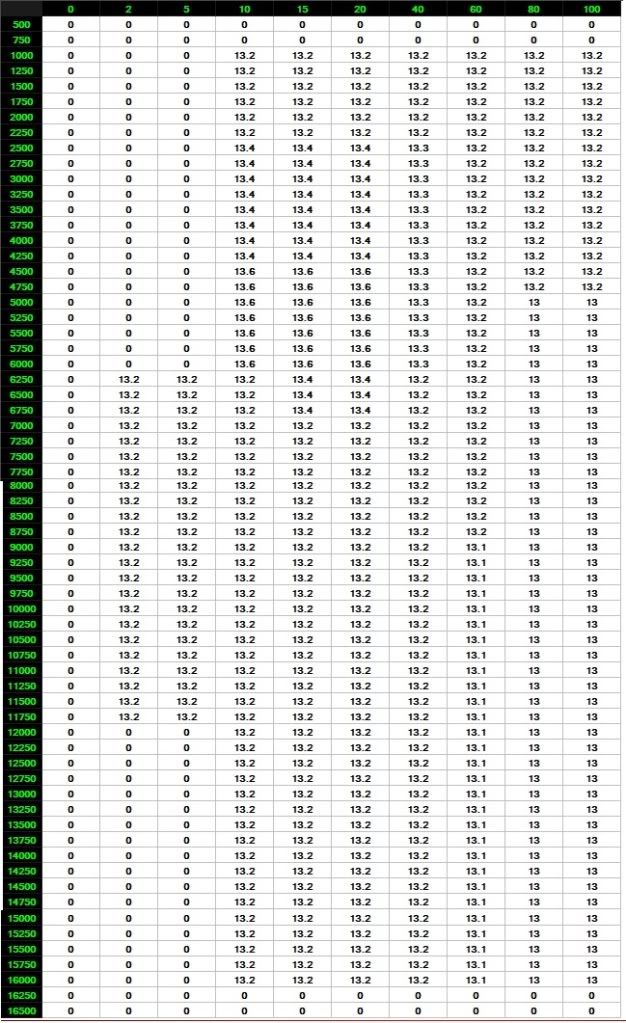 Here is the one dyno did. I am toying with 13.1 at 60% ill let u all know.
Sent from Motorcycle.com Free App