So I placed an order with BKMOTO a couple of weeks ago to get a 35W 6000K H7 HID kit and after install, it's great. I have had the DDM's 50W 6000K on a previously owned CBR, which the bulb cause the haze they mentioned in their listing. So if you decide to go with a kit, I HIGHLY RECOMMEND not go go with the 50W for low beams cause they will cause the haze. So, I cannot say that the kit is any better because I have only used them for a day. But from what I've experienced during install, this is a great kit!!! Install took about 30 minuets! Not to complicated to install. I used the same steps in the DDM install sticky thread to install this kit. Here are some pics for you all!
High beam install and ballasts location.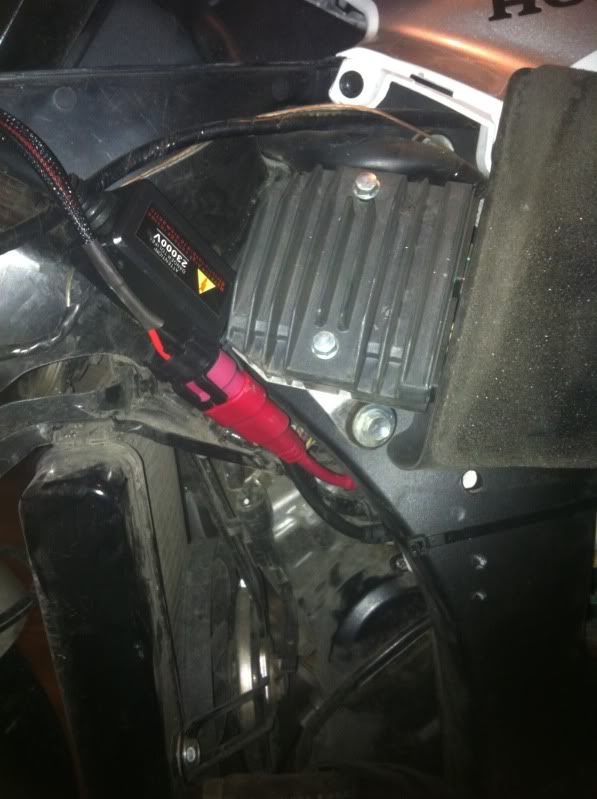 Comparing 35W HID vs. Stock Low beam!
Low beam install and location.
Finished Product!