so i figured i'd start a build thread to track what i've done and answer any questions you guys may have.
so i purchased this bike in july '08 for $6,500 with 6,600 miles.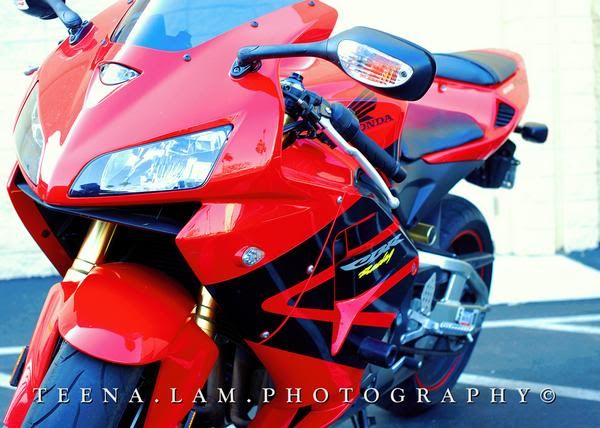 i didnt really do any mods to this bike yet 'cause i was mainly focused on gear. all that was done was the gixxer mirrors which were installed by cycle sector.
fast forward to july '09 when i returned from deployment with a sh*tload of cash.
so i purchsed a full akra, scorpio alarm i-900, and celevoke gps from sideroadslayer (where are you with your crazy GB's?!) BMC race filter, galfers front and rear steel braided hose,hot bodies flushmounts, comp werkes FE and glossy white fairings from motosfanclub and lee's cycle installed everything but the fairings. labor was around $700. wtf was i thinking?! i shoulda just installed it myself but had no fukin idea. also, i traded my OEM fairings for a set of vortex chain and sprockets 525 -1/+2.
edit: i forgot about the power commander. i was going to have lee's install it but they were going to charge like 400bucks to install,map, and remove emissions! so i said fuk that ****! and decided to install it myself. i felt accomplished.