·
"oh, theyre real... takatas."
Discussion Starter
·
#1
·
Hey all,
Today sucked... Woke up late for class then hauled ass to get the parked came out and had a ticket for "Turning Hazard". I need everyone's advice... Heres a picture (love camera phones for times like this):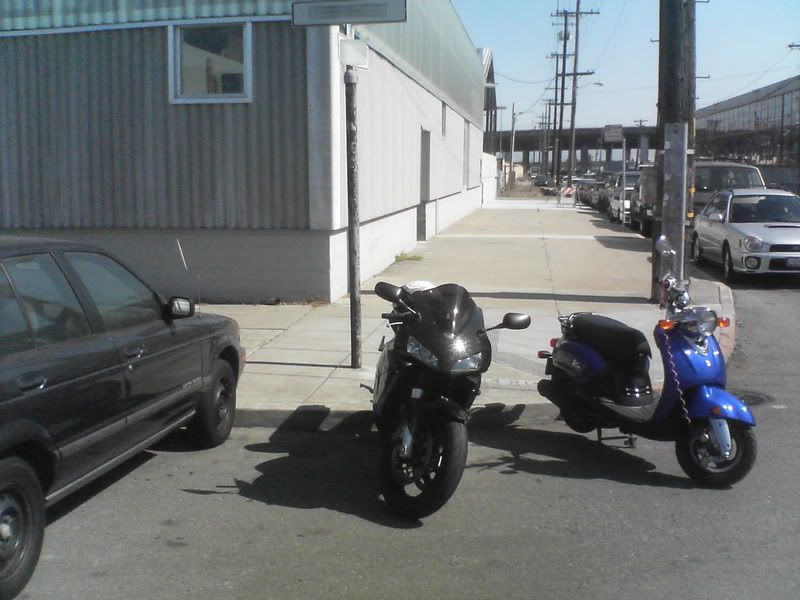 Now the scooter is OBVIOUSLY in violation as it is jutting out into the turn. However I am parked BEFORE the sidewalk even comes down to run even with the road and parked almost at 90 degrees to the curb. Should I contest? Its 75 dollars (that I dont have after my accident).
Thanks (Ima go cry in a corner now)