I know there has been a recent coolant leak thread but I haven't figured out what may have been the problem. I have pictures in my post as well.
Well, I recently dropped my bike before storing it for the winter and it leaked coolant, however it stopped I guess due to temperature reasons. So about a month later I go into my garage and I find a **** load of anti-freeze on the ground under where my headers are on the bike. Here are some of the pictures I took just recently.
Oh, don't mind the gas tank cover off. I was going to change my air filter.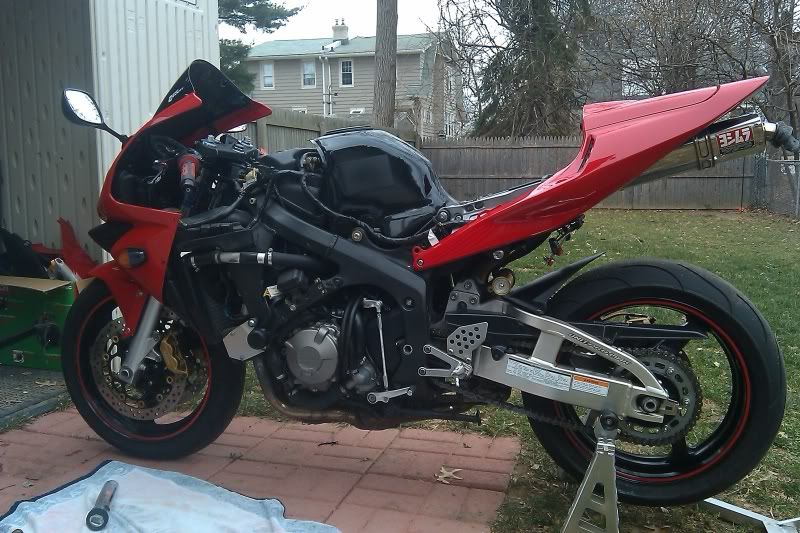 I cleaned wiped up the coolant but you get the idea of how much was sitting there.
Found first leak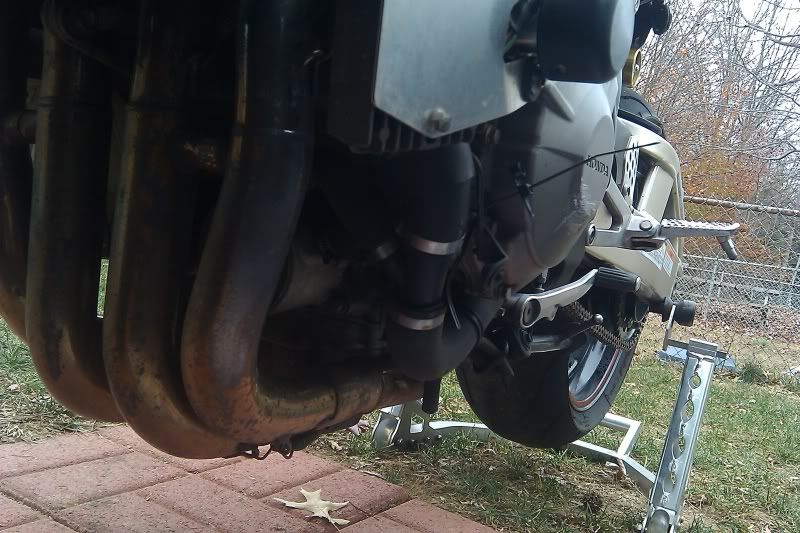 closer look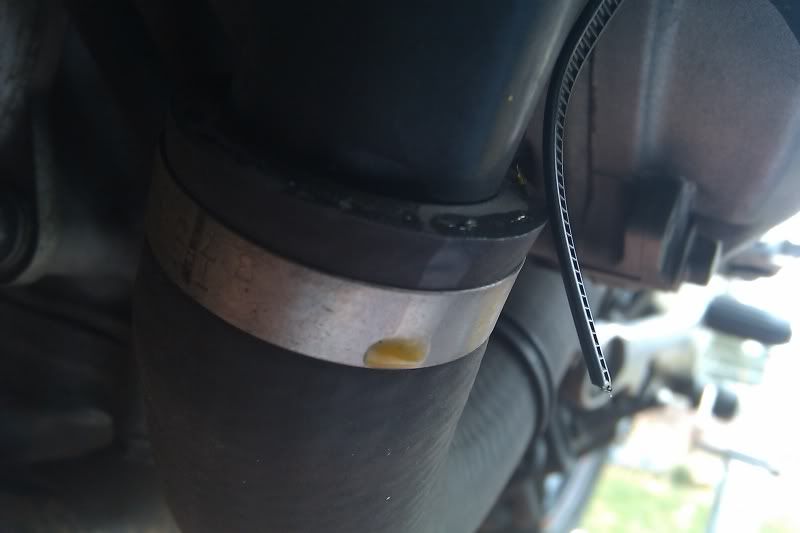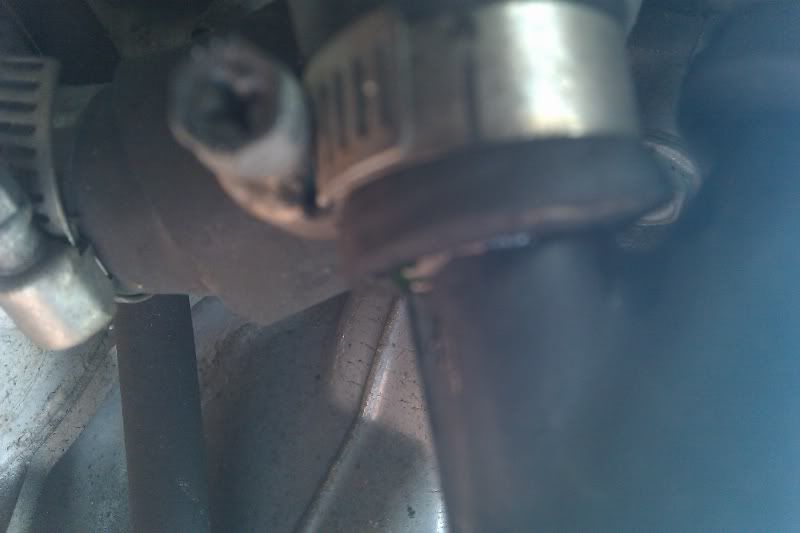 Now the 2nd leak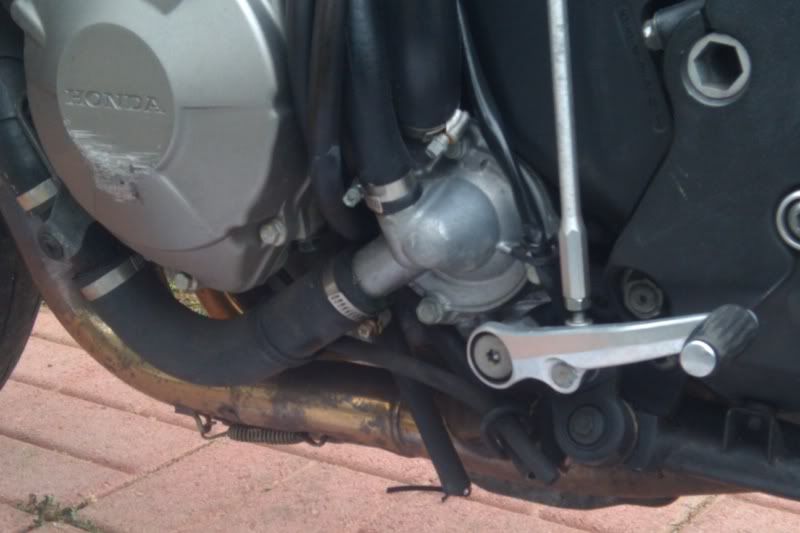 closer look
Do I need to replace the whole radiator hose? I couldn't find cracks in the hoses but only leaks where the tubed connect.