Or so I hope. Quick story. This is my 1st bike. Finally after 8 years I made it happen. Iv always been a car guy. Work, Eat, Sleep and marry cars. (My wife used to do auto body that's where I met her 6 years ago) But Iv always wanted to get a bike. I knew I was to young and would do damage to myself or others so I kept putting it off + the boss said NO. After we got married June this year She told me I could get one so I did haha.
I bought it a two months ago. It is almost spotless got small paint cracks on the tank from what iv no idea. The guy owned it since 2008 and only put 2000 miles on it he never rode it. just had it sitting in his garage. So i buy it. I didn't get it at a bargain but i don't mind cause its the color I wanted. I had been looking months and it was the cleanest I came across. It just felt right.
Mods done so far:
Zero Gravity screen,
Frame sliders and spools,
Two bros exhaust,
Flush sides,
Plate relocated
Painted rear hugger
and Rear seat cowl.
Other bits:
Pit bull stands,
Cycle shed,
Padded CBR jacket.
Wishlist:
Lid (As the one i have is a friends)
Shorten Exhaust (seen thread on here I like it hope to do it this weekend)
Powder coat rims and few other small bits
Gloves (Still looking)
Asv levers
Fender eliminator
IT, Not decided yet!!
Wing shadow's
Hid lights or white lights
radiator protector
Rim tape
Now a few pictures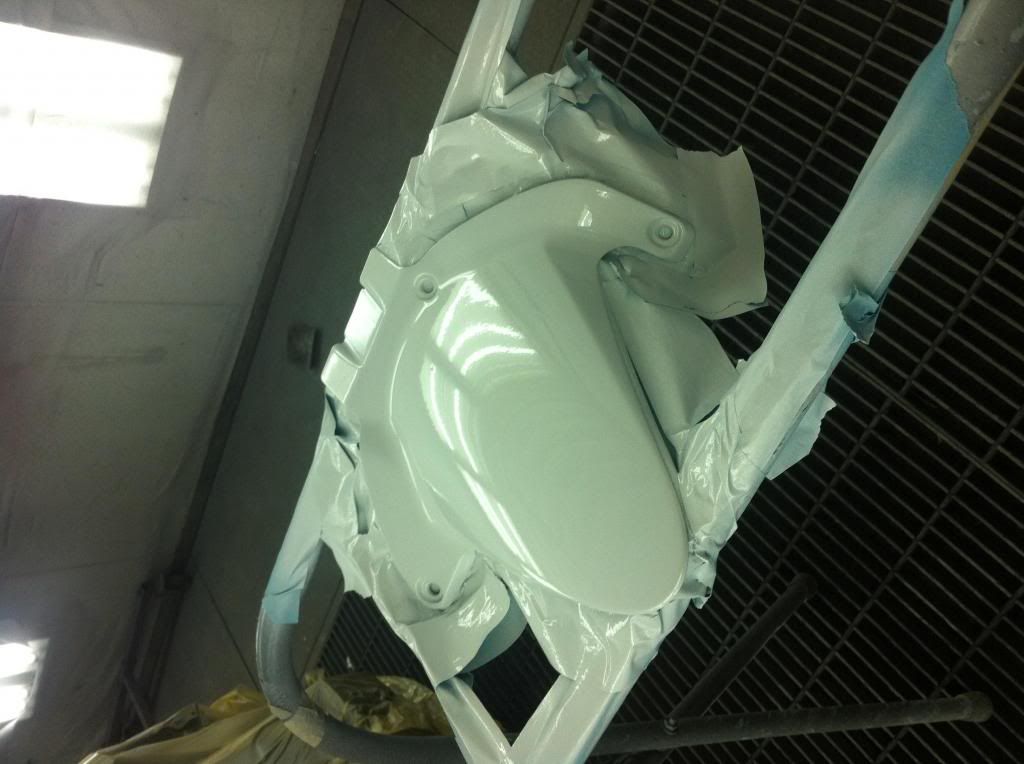 Let me know what you guys think.