I rode with a group the other day and one of the riders had a 1000RR that had every mod possible including the HRC line resevoir kit which I thought looks amazing! I decided to do it myself as it something you can do yourself for cheap! Using the stock line saves $ and doesn't allow you to see inside but when you fill it up the last time you can always use a turkey baster or large plastic syringe to top it off! Or just pour it... just make sure you have a lot of water around to rinse everything off!
The Final Product...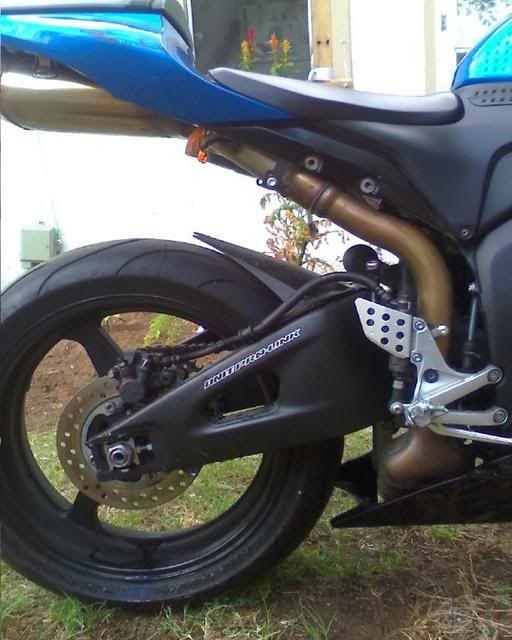 The Steps
I've already pulled off the exhaust sheilding and cover which makes this easier.
-Remove the right rearset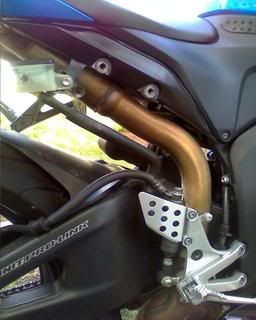 -To be safe, I drained the system as I was worried about my paints life! Keep lots of h2o around just in case!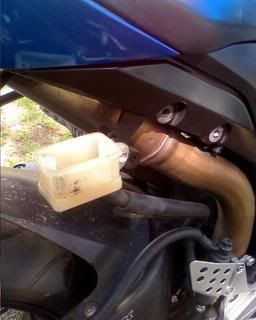 -Cut the line, I left about 3 inches, or right before the tube bend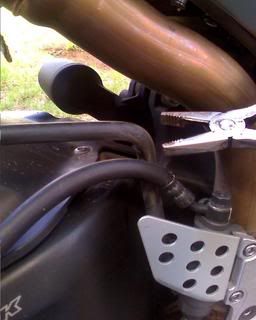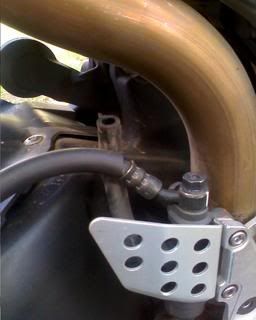 -Put the resevoir back on the shortened line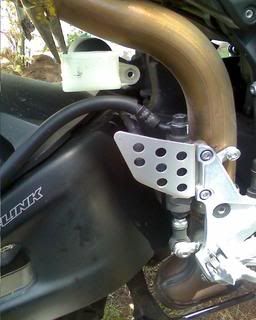 -Now bleed it til' that fluid is ccclllleeeeaaannn! then close everything up in the back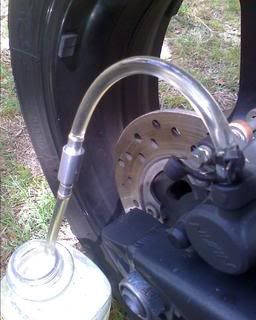 -After making sure the line is topped off (but the resevoir is empty) pull the resevoir off and replace it with a M9 screw into the line, it should be a super tight squeeze! I used the smaller one without the head.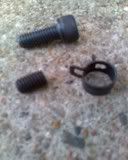 -Slide the stock hose clamp back onto the bolt, zip tie it to the rear line and you're done!