I saw a few posts of people asking how to wire there Bank Angle Sensor so they could eliminate there headlights, signals, and to remove there gages. I've done this mod and figured i would write a DIY to help others. I only recommend doing this mod to a track bike. It works great because if you have a spill at the track and you bust up your front end, you won't have to worry about replacing those expensive guages or headlights. I've included the instructions on the photo's themselves.
*THIS MOD WAS PERFORMED ON A 03 CBR600RR PLEASE REFER TO YOUR SERVICE MANUAL TO VERIFY SCHEMATICS ARE THE SAME IF YOU HAVE A NEWER BIKE*
This mod rewires your Bank Angle Sensor and allows you to unplug the front wiring harness. If you decide you want to also eliminate your horn, turn signal dimmer switch you will need to Wire the Clutch Switch directly into the main harness as well, which is shown below.
The great thing about this mod, is it can be completely reveresed with no problems. All you have to do is plug your front wiring harness back in and it will work with no problems. Because all you did was wire your BAS and Clutch switch directly into the main harness. Hope this helps out.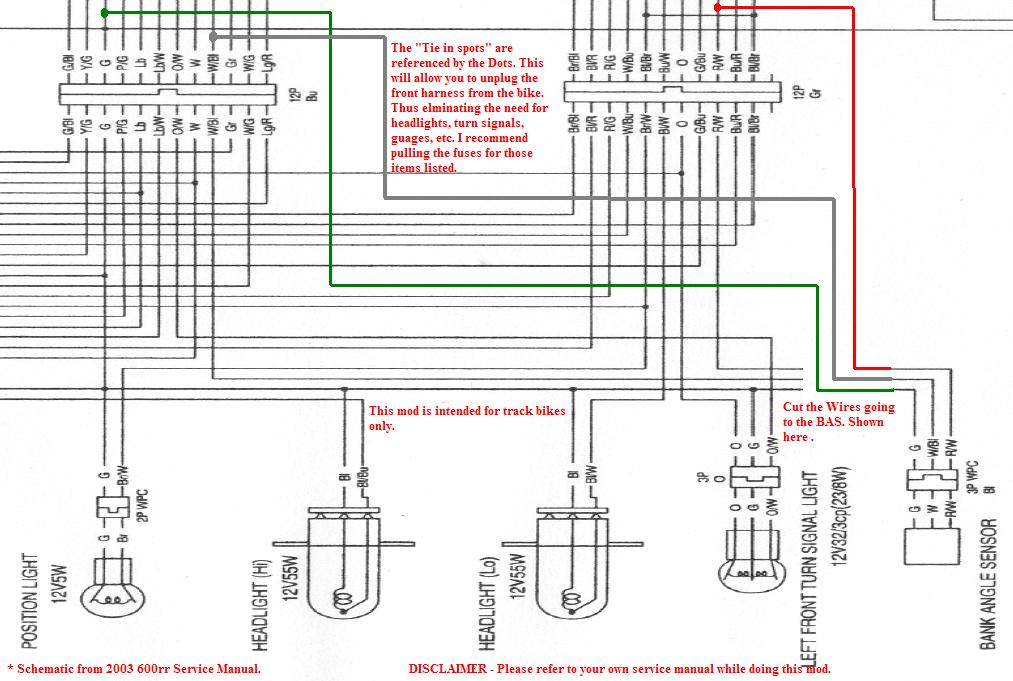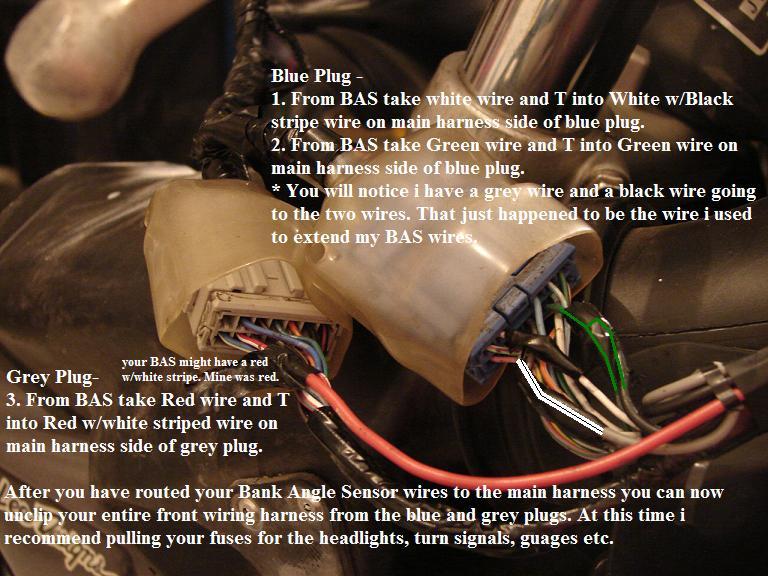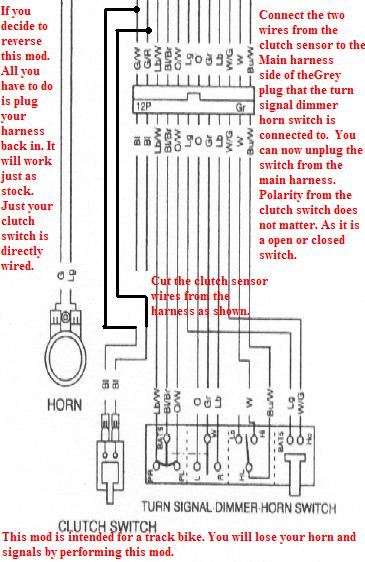 After doing the wiring Mods you will want to relocate you BAS as shown in the photo below.