Ok... quick background story, I bought my 03 600rr with the Repsol replica fairings. after almost 2yrs I decided to go with a new look. Dont get me wrong me loves the Repsols but wanted something similar but yet different..
SO after months of searching and researching I finally end up going with Auctmarts1(eBay). Why? they had the exact fairing kit I was looking for my 03 600rr, they also had detailed pics of each individual fairing/parts, and answered all my questions very promptly. Fantastic costumer service!
heres my "review"
-Shipping *Good*
I had these at my place in less than 3 weeks.(business day)
-Packaging *Excellent*
Nothing broke!, each fairings/parts were carefully packaged with bubble wrap and soft padding.
-Price *Great*
Remember folks you get what you paid for. $520 for the whole kit, including solo cowl, windscreen, tank pad and heatshield tape.
- Paint Quality *Great*
paint is flawless and I only found one small paint drop on the left air cover.
-Fitment *Great*
Auctmarts1 listed the fairings as a "Perfect Fitment series with improved moldings". And they are 100% right.
Installation went pretty well, I did have some issues trying to put the rear fairing I didnt want to break it lol so It took me a good hour to install it. Everything else fit nice and left no gaps:banger: I still had to drill/clean the two mounting holes on each mid fairing there was some clear coat residue left. but Auctmarts1 mentioned this might happen on their listing. I tried taking off the lower fairings but who ever intsall the previous kit managed to strip the bolt from the left lower one... I ended up reusing the old ones, but after looking at her and new look It wasnt a big deal after all.
-Do I recommend Auctmarts1 to fellow netters?
You betcha! yes! absolutely! si!
and now the before/after pics
BEFORE: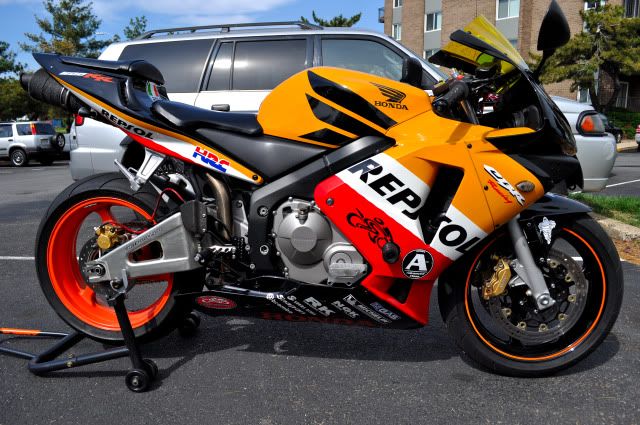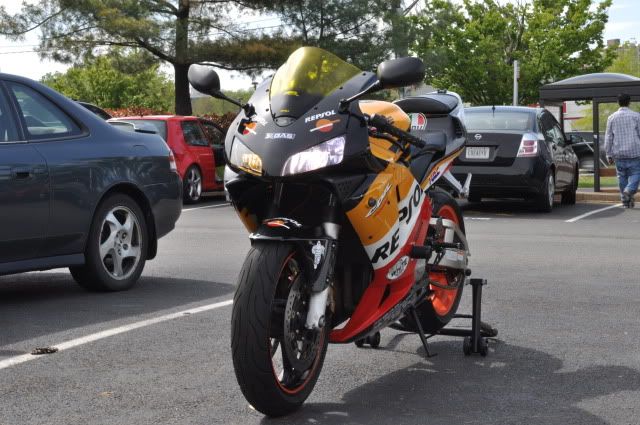 AFTER: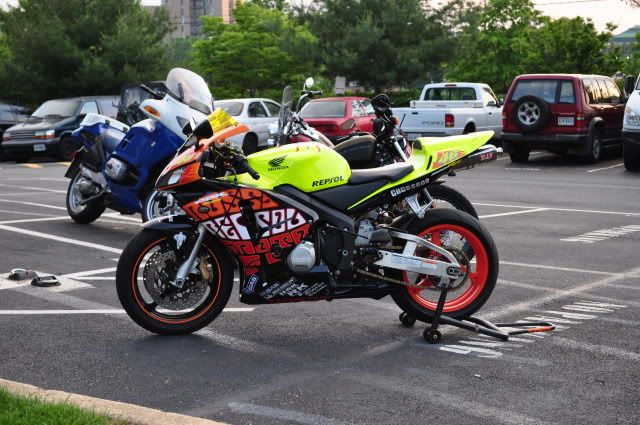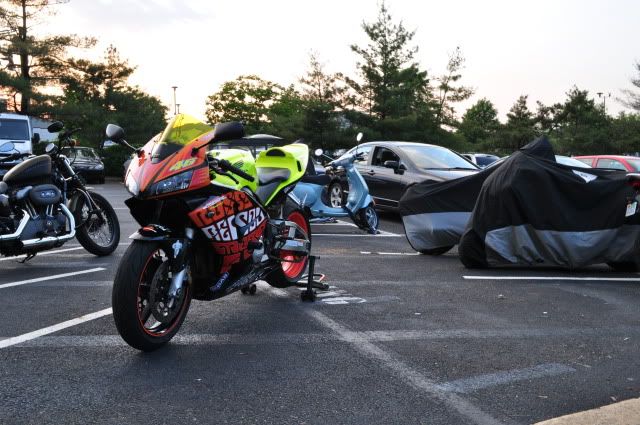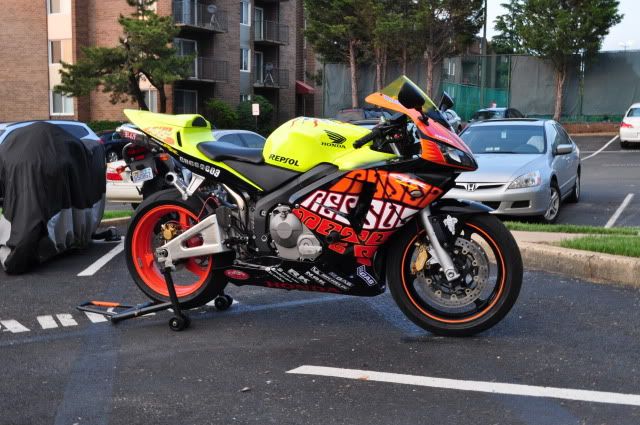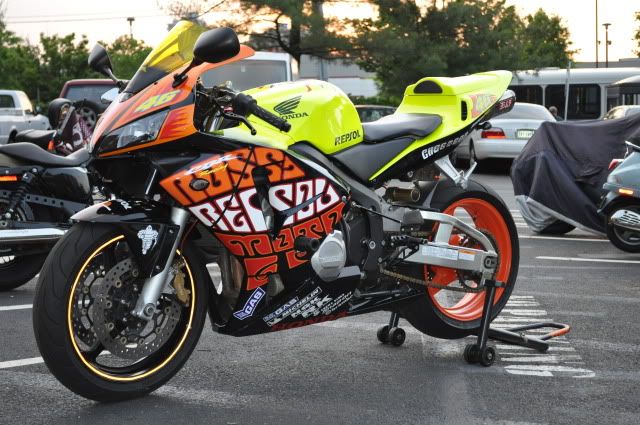 bonus*:gun1: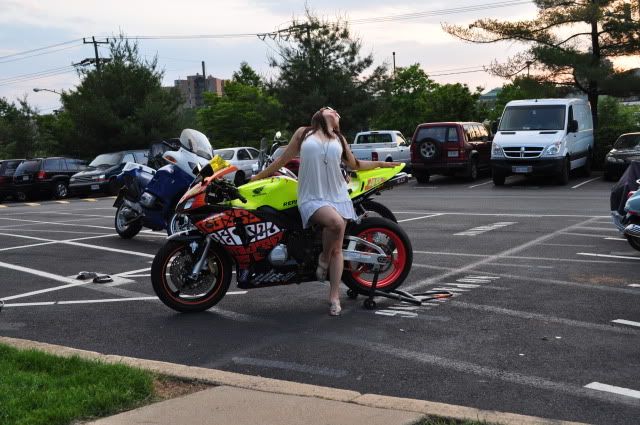 THanks for looki looki looki!