Discussion Starter
·
#1
·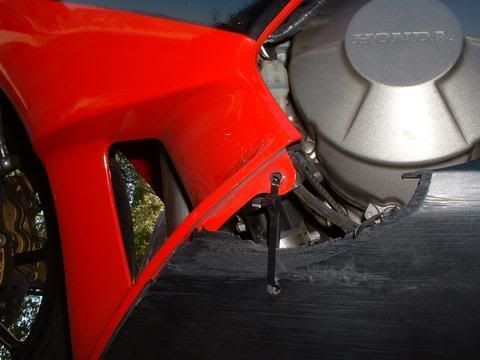 before you all get your panties in a bunch about how this sort of thing indicates I am pushing it too much on the street....
lost the bolt that holds the fairing top leading edge to the red upper (where the zip tie is currently). the upper usually stays in place because of that locking tab about midway to the bottom (or about where the extent of the scraped away portion is). no so this time. combine a uneven pavement with good lean angle and the lower coming loose (apparently) and this is what you get.
Good thing one of the other guys had a leatherman and a spare zip tie.