Yo. After a handful of years riding (and a couple off), I finally got around to a track day. Unfortunately I couldn't get the GoPro going since I only had the suction cup mechanism.
I got in 3 x 15 minute sessions, and a 30 minute session (almost too long) at Summit Point Main circuit.
I had just gotten brand new Dunlop Q2's installed 3 days before track day, and I installed new EBC's in the rear. I would like to upgrade my front pads, and my brake lines. I am hoping to get in another track day next Monday (Labor day).
Below - me exiting the carousel (turn 6) with a CR right behind me.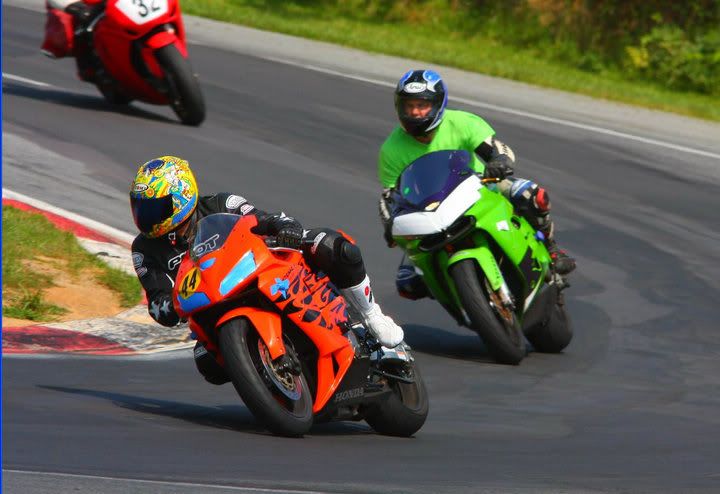 ps - I've got a set of '05-06 race plastics with Dzus fasteners that I don't need, if anyone's interested. =D