Discussion Starter
•
#1
•
so i finally got my first track day out of the way since i started riding march 2010. I gotta say i had an absolute blast! if any of you guys haven't done a track day i would absolutely suggest it. Not only will you have an awesome time but you will learn so much too. I went to the Nelson Ledges track out here in Northeast Ohio. the track was a little bit rough but there were a couple girls riding on it so anyone who says its too rough is just a sissy. besides you cant beat 120 bucks. The organization that ran it was Motoseries and the guys were absolutely great. Great teachers and awesome people. the suit was only $35 to rent and it wasnt a crappy one either. unfortunately tho they dont have boots so the best i could do was borrow someones size 10 and i wear a size 13, so needless to say my feet were in pain but only when i wasnt riding. and i ordered my Alpinestars vented smx racing boots on friday with the help of Jason with STG. but anyways heres a few pics from the track. there were a bunch but almost all the other ones was just me on a straight away.
thats me in the back, about to do a nice pass out of turn 13.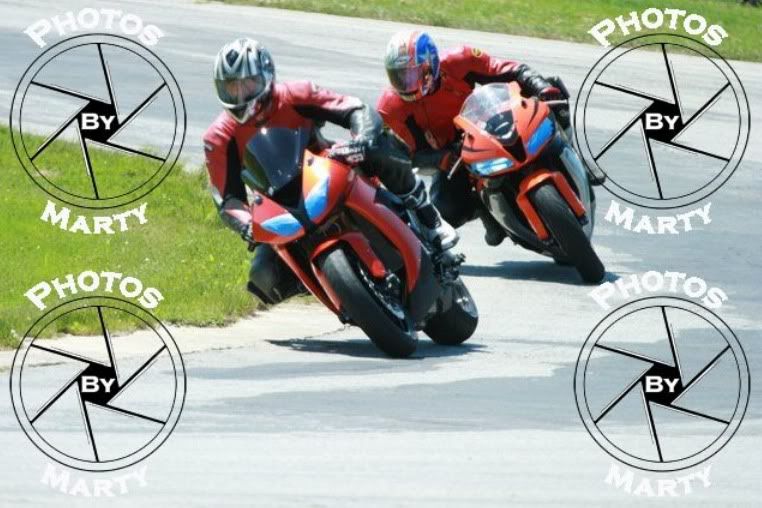 the guy behind me was on some old 3500cc 2 stroke bike. it was pretty cool cus he was like 60 some years old. just out there having a blast.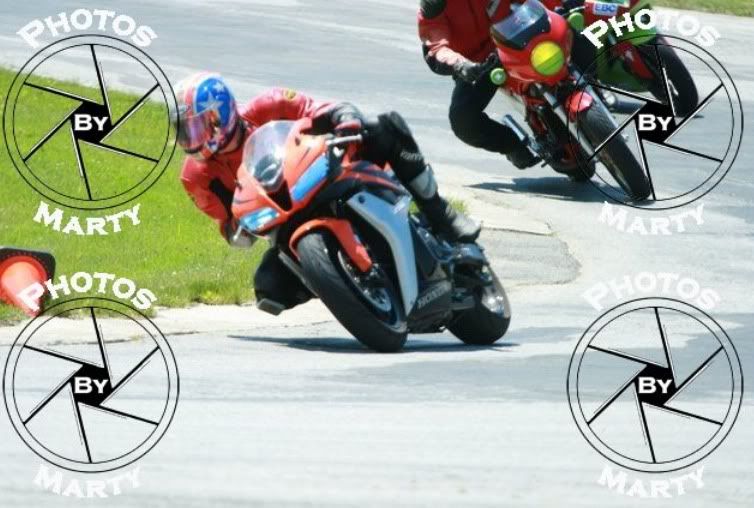 and heres my favorite one. feel free to pick apart my body positioning. just remember im 6'3'' tall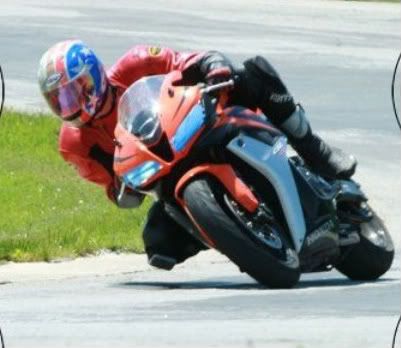 me in the pit.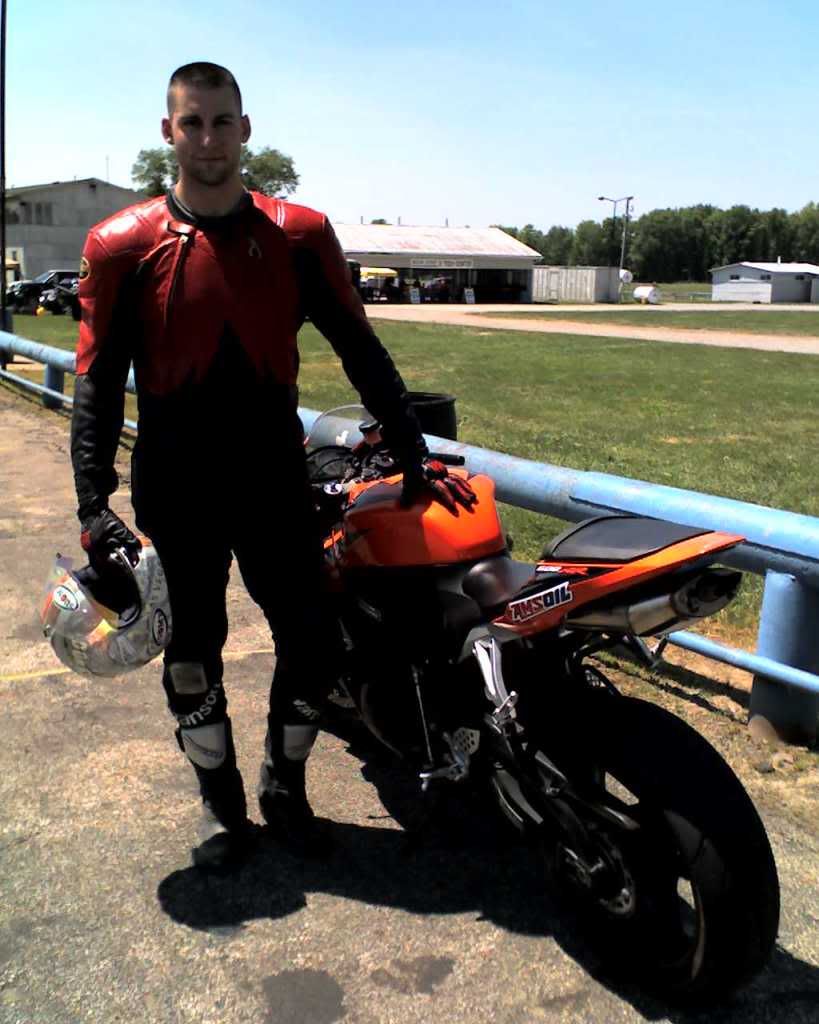 my best lap time was around a 1:23. they said i could probably run in the intermediate class or go to race school if i wanted. but we'll see sine i work on saturdays. but my next trackday is monday the 27th down at mid ohio. and im sooo pumped! ill let you guys know how it goes!