Discussion Starter
•
#1
•
Ok guys, decided to sell my bike to get a new one.
Year: 2001
Make: Honda
Model CBR 600 F4i
Miles: 12041
As most of you know the bike has be laid down. The front fairing was trashed as well as the right handelbar, mirrors, windscreen, and tank. Dent in tank was professionally pulled out and filled. Front fairing, windscreen, and mirrors were replaced.
If you are looking at this for a starter bike the cracks and inperfections in the body doesnt matter, b/c 90% of people lay their first bike down, so you will end up replacing them anyways. Can get a cheap set off ebay for $300-400.
Cracks and holes were filled in to the best of my ability which isnt the best. Bike was spray painted flatblack (which also wasnt the best).
There is also a chip in the block, which ive filled to the best of my ability with Quik Steel. There is still a slight oil leak. Ive taken the bike down to a welding shop which has said that they could fix the leak, but the whole engine would have to be removed from the bike so they could do this. This is beyond my mechanical abilities.
I also had the muffler, Rearsets, stator cover, and Passenger pegs powdercoated black.
Ive also did somewhat of a fender eleminator to the back. Also added an integrated taillight to get rid of the huge blinkers.
Added flushmounts to the front. Gel ProGrip Grips, Red Reflective Rimtape, and HRC Resevoir Cover.
I still owe: $4600.
Price is $4200.
Includes any extra parts for the bike.
XXL White/Black Icon TIMAX Jacket.
L Black/Silver Icon Domain Perimeter Helmet.
XL White/Black Icon Gloves
Heres Pictures: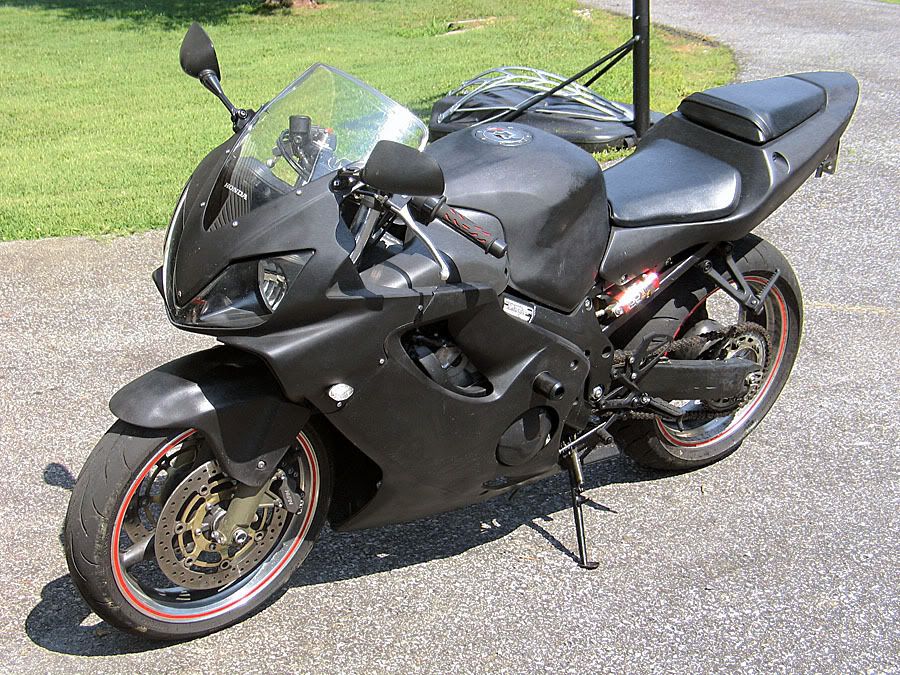 chip in block: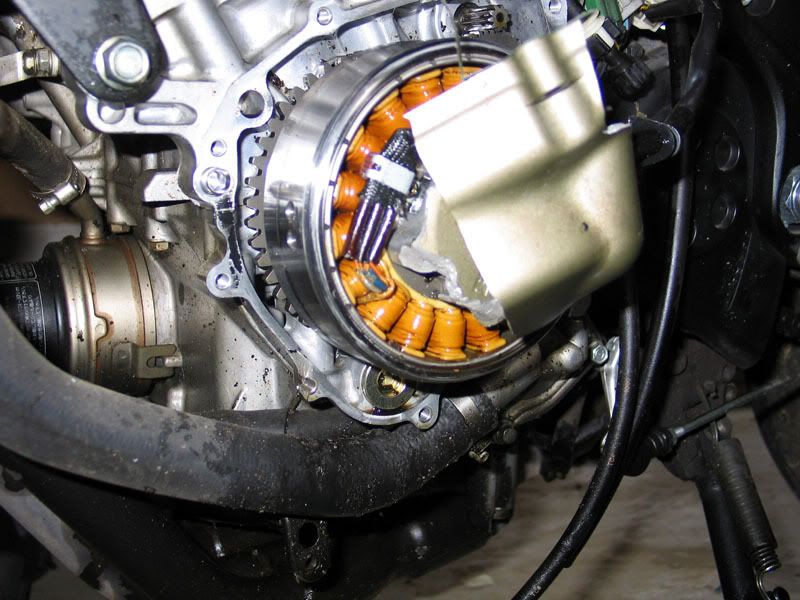 jacket:
helmet:
gloves: