Discussion Starter
•
#1
•
I have my 2007 Honda 600RR for sale in absolutely mint condition. The bike has ~7900 miles on it (I'm still riding it) and has received the very best care and maintenance. The chain is cleaned and lubed every 300 miles (every other tank of fuel), the oil and filter were changed in October, the bike was looked over with a fine tooth comb by the local Honda dealer in July where they replaced the front fork seals at a cost of more than $300 and said everything else was perfect.
I added the following modifications to the bike in July 2008:
1) Leo Vince SBK Titanium Sip-On Exhaust
2) Proton FlushMount Front Turn Signals
3) IWin Integrated Rear TailLight (4 Brake Light Patterns and Integrated Turn Signals)
4) Puig Double Bubble Light Smoked WindScreen
5) ProGrip Tank Pad
6) TechSpec Traction Pads (removable)
7) WoodCraft Frame Sliders
8) PitBull SwingArm Spools
9) Flasher Relay (Corrects Blink Rate)
10) Tripage Adjustable Fender Eliminator with LED lighting (very nice)
11) Professional Suspension Tune from Richmond SuperBike (190lb rider)
The IWIN has been flawless. The lens came partially unglued yesterday, but it is currently curing with a high temp adhesive. All LEDs are bright and functional.
Thats more than $1500 in the modifications.
The bike has Michelin Pilot 2CT tires (about 1200 miles on them) in great shape with plenty of tread left. Obviously a HUGE step up over the factory Dunlop junk.
Included in the sale will be the following gear:
1) Size Large Color-matching Joe Rocket textile jacket ($250 value)
2) Size Large AlpineStars riding gloves (both jacket and gloves are Large in size).
3) New in the package honda oil filter wrench
4) Dupont chain lube
5) Factory windscreen
6) Factory exhaust.
7) Factory Fender/License Plate Bracket
8) Dowco All-Weather Cover ($75)
9) T-Rex Rear Stand ($80)
10) Kryptonite Disc Lock ($50)
There will be no test rides without $$ in hand, and I will only accept cash or certified bank check..no personal checks. I have the title in-hand and don't need to sell, but will for the right price. All told, I have more than $10k into this bike including modifications and maintenance.
I am asking $7500
and know its a screaming deal for a bike this nice with all of the mods and extras I am throwing in.
Considering the cost of the extras ($2,000+ ), its an excellent deal.
Thanks.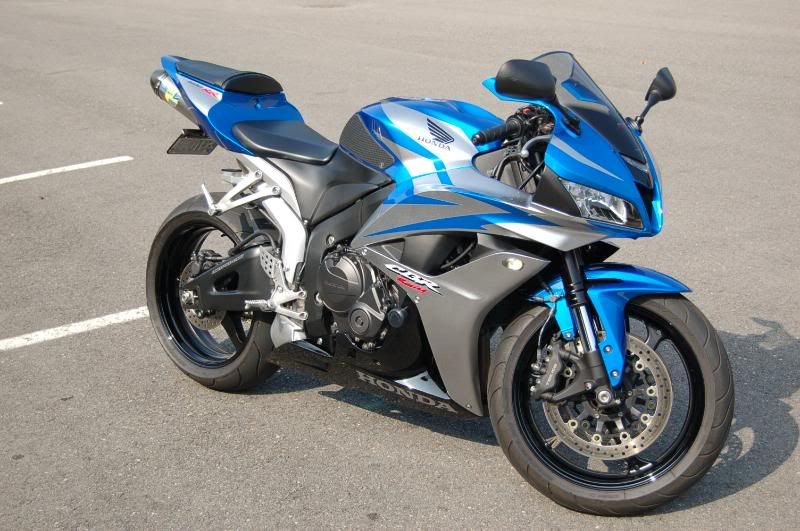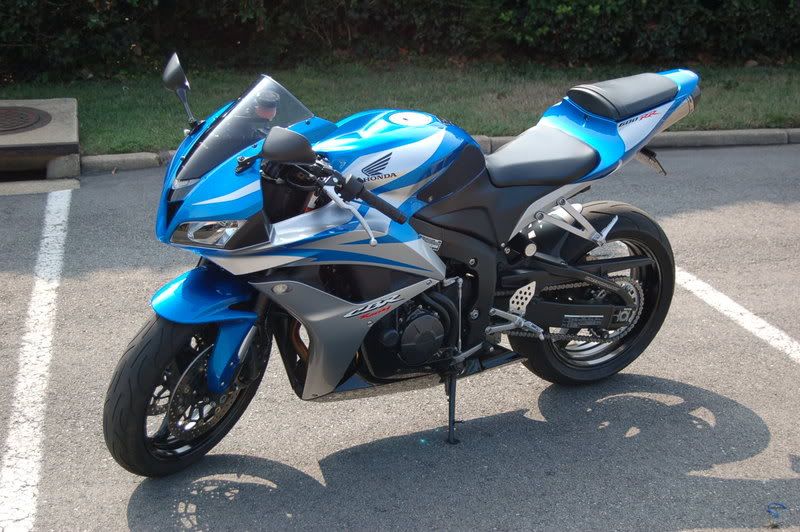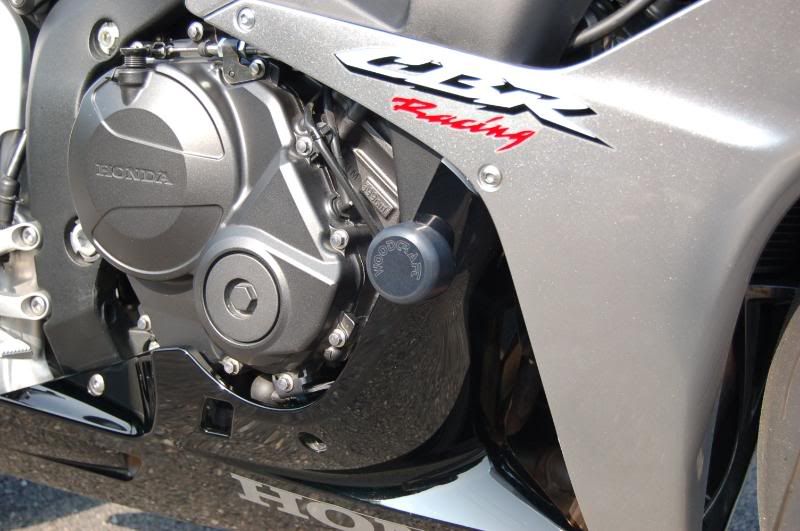 Bike is located in Richmond, VA