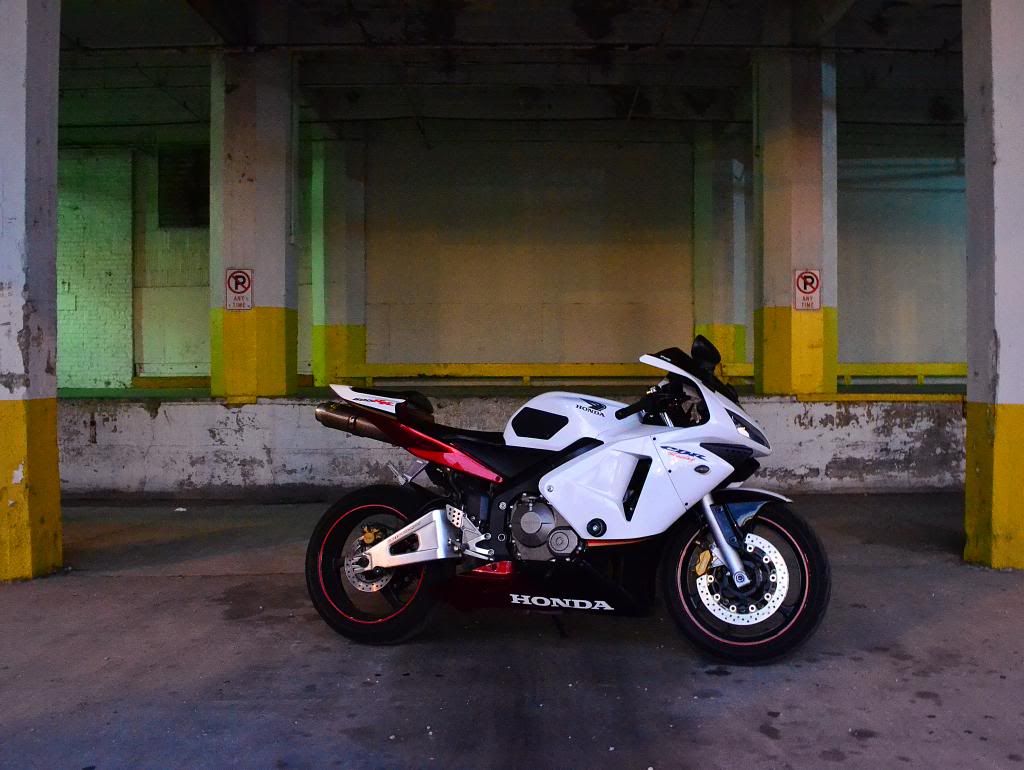 I am selling my custom 2003 Honda CBR 600 RR sportbike. I am asking $5,000 O.B.O. No trades. I bought the bike a little over 2 years ago from a dealership in WI and I am the second owner. The bike has always been very well taken care of, garage kept, and parked on stands and started regularly over the winter months. I have put a lot of time and effort into creating this masterpiece but I have decided I need to sell it, as I am going to be buying my first house. I have never had any mechanical problems with the motorcycle and I always kept up with maintenance including regular oil changes w/ Repsol 4T racing oil, cleaning and re-oiling the BMC air filter, Cleaning and re-lubricating the chain (every few hundred miles) and ensuring the bike is always as spotless as possible. The motor runs flawlessly and has a lot of miles left in it. Clutch and trans. are in perfect condition, and no slipping or jumping out of gear. The bike has a clean IL title. Here is a full list of the modifications I have done to the bike over the time that I have owned it...
Mechanical:
- Barnett Clutch
- Scotts (Ohlins) Steering Damper
- EBC HH front and rear brake pads
- BMC Air Filter
- Driven 520, 15 tooth front sprocket (-1)
- Driven 520, 45 tooth rear sprocket (+2)
- DID ERV3 Chain
- Michelin Pilot Power 2CT tires
- Two Brothers slip on exhaust
Electrical:
- 12 O'Clock Labs Speedo DRD (speedo healer)
- Xentec 6000K HIDs
- Hot Bodies Signals
- Integrated Tail Light
Cosmetic:
- New custom painted fairings w/ black mounting bolts. Fully custom paint and you will never see another one that looks like this. The red "RR" logo on the Tail cowl and the "Racing" logo on the side are also reflective.
- Progrip Grips
- TechSpec front and side tank grip pads
- OES Frame Sliders
- OES Bar Ends
- OES Swingarm Spools
- Puig dark smoke windscreen
- JPR adjustable shorty levers
The bike has 38,XXX original miles on it but has been babied and well taken care of throughout its entire life.
VIN: JH2PC37043M009754
I also have a lot of gear and other motorcycle related items including front and rear stands, heavy duty cover, 600RR specific tools, 15mm kryptonite chain lock, etc. which I will only consider selling with or after I sell the bike.