Hello Everyone,
Almost Perfect Condition
, worn/ridden in a handful of times,
meticulously cared for
,and
in original box
:
$350 + shipping
(MSRP $420)


I have a pair of used Dainese ST Torque Pro Out Air boots in Euro 41. I LOVE these boots, but I don't wear them. Part of the reason why I don't wear them is because they're so nice that I've been afraid of wearing them out prematurely (soles, leather, etc.). This is Dainese's 2nd best boot (Axial being their top-of-the-line boot). I've only ridden with them twice (canyons, not track) so they're not even broken in yet (minus the small creasing in the leather that you see).
Note: this is the Pro model, not to be confused with the cheaper ST model.
Comfort:
These are the most comfortable boots that I've ever worn/owned (Alpinestars SMX Plus, Sidi Vertigo, Sidi ST, Sidi Vortice). The construction quality of the boot is phenomenal. It feels like my feet are surrounded by pillows, from the ankle all the way to the top of the toes. In comparison to the boots that I've mentioned, the Dainese are very low profile - no external protectors like most of Sidi's boots. They use an internal bootie (non-removable) with a speed-lacing system much like the Alpinestars SMX Plus and SuperTech. Oh, and it's a partially perforated boot, so you don't have to worry about them being too hot or too cold.
Protection:
Again, these are Dainese's second best boot. I really like the ankle support on these boots. It's effective, and does NOT get in the way at all. Sidi uses a lot of external parts so they take getting used to (which I've gotten used to).
Reason for Selling:
I recently came to the realization that I don't need a lot of the gear that I have - it's basically money that sits in the closet, never to be used. I have a Pair of Sidi Vortice's for (track days and serious riding) and I just bought a pair of Sidi ST Boots as everyday riding boots. Prior to the Sidi ST boots, I went through two pairs of Sidi Vertigo boots. So I'm pretty much accustomed to wearing Sidi boots.
NOT DESPERATE TO SELL
(because they're that nice and comfortable). Haha
Original Box (not kidding about how seldom I use them):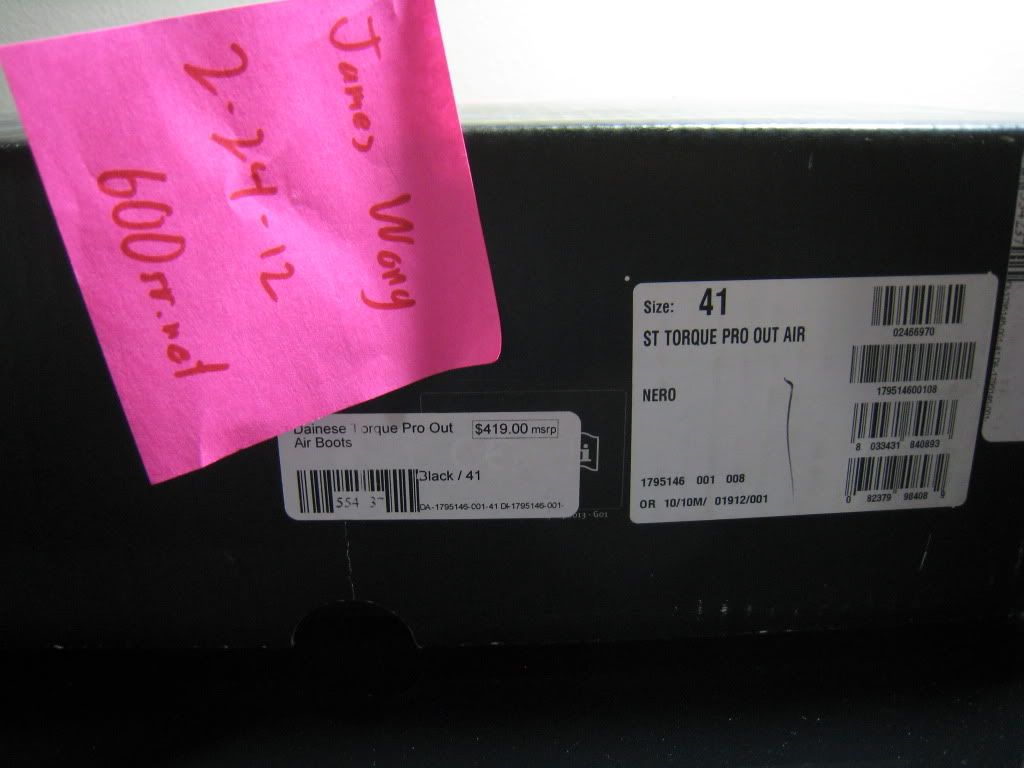 Not Kidding About How Seldom I Used Them:
Soles Show Zero Signs of Wear (unless you can measure with a micrometer):
Rear Entry Allows A LOT of Ajustability in Calf Size, but can easily be worn under jeans: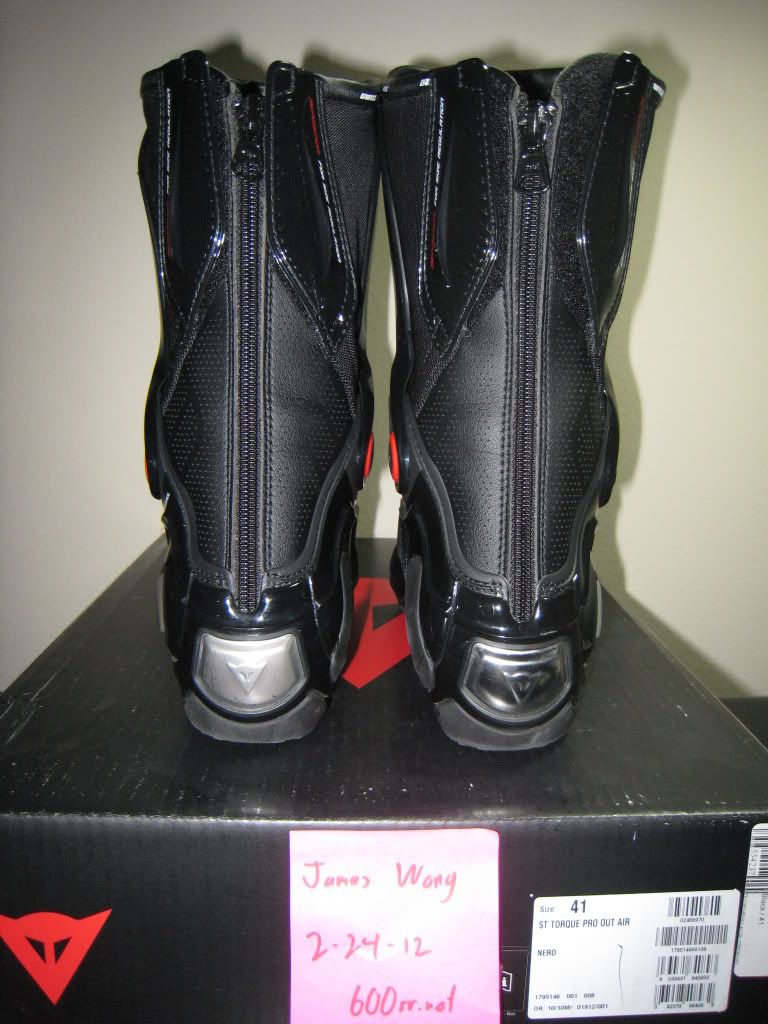 Left Boot: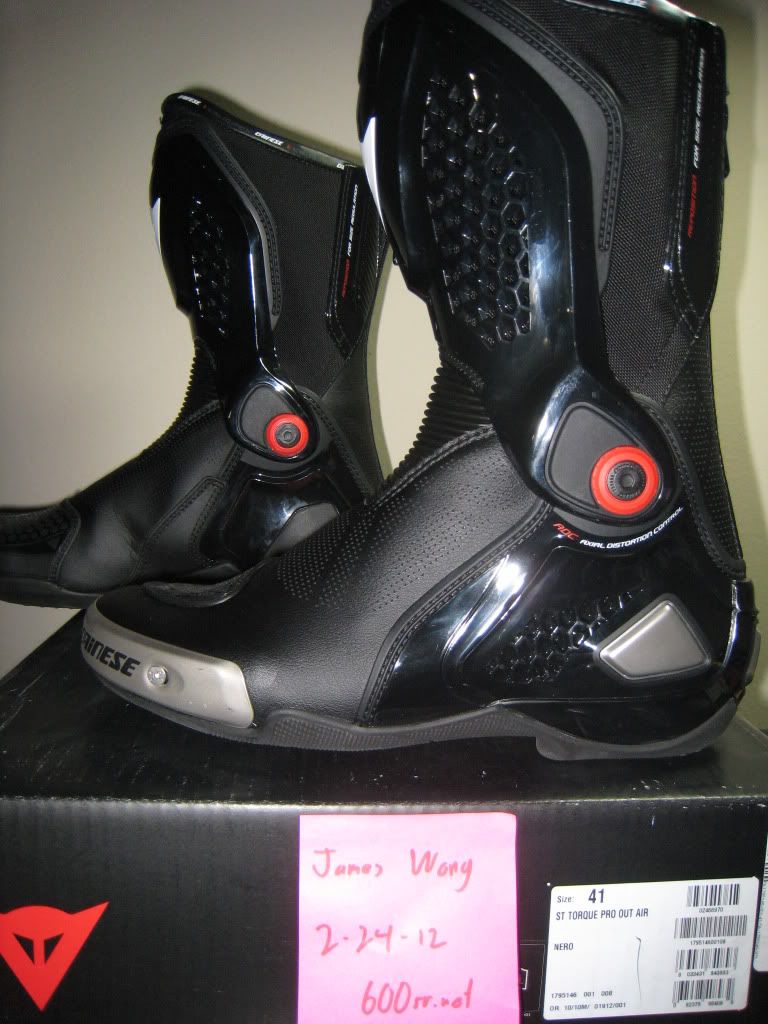 Front View: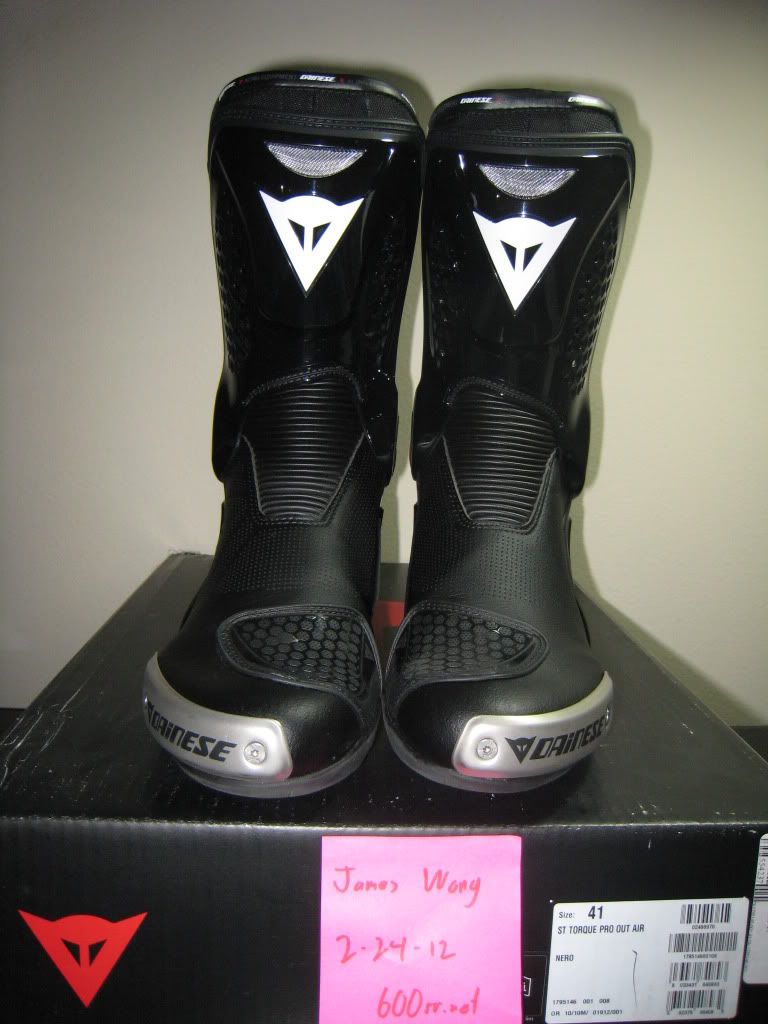 Right Boot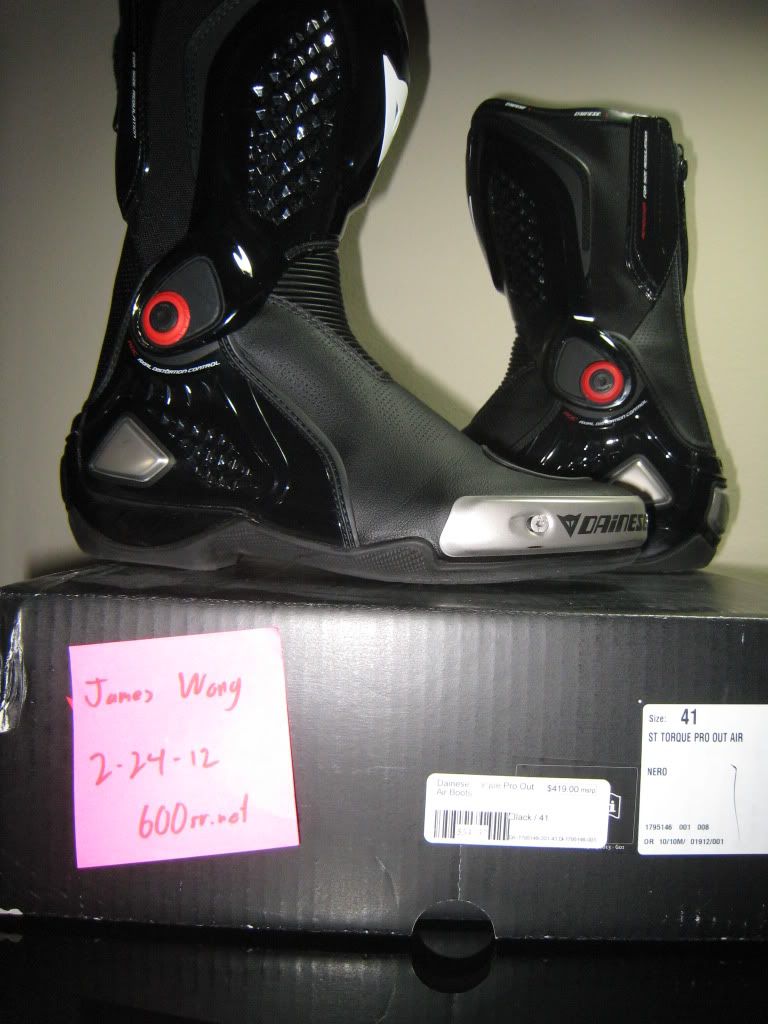 Review from Revzilla (I don't know how to embed):