Hello Everyone,
Condition: Used, but in
mint condition
.
Never down
. Also, I never wore it without a shirt (like the Dainese model)...
Price
:
$350
+
Paypal fees
(which can be bypassed) +
shipping
(which can be negotiated)
MSRP: $469 is what I paid for it :spank:
I've had this for about a year and a half and have only worn it a handful of times. It's
GREAT for hot weather riding
. If you live in Arizona, Texas, or other hot states, this would be perfect for the summer, while still giving you
A LOT of PROTECTION
.
I'm 5' 5.5"
with a 36 inch chest and a 30 inch waist and it fits a bit loose on me, meaning it can accommodate someone who is
up to 5' 8" with a 36-40 inch chest
.
It protects your back, chest, shoulders, elbows, forearms, and the sides of your upper arm. It also comes with a neck protector.
The back protector is also detachable so that you can wear it without the rest of the armor (under a race suit). On top of that, you can also remove the armor from the inside of your suit and wear this as a full on body protector.

Reason for Selling
: As protective as it is and as great as it is for the summer, it was always just a tad too big for me because I'm a pretty skinny guy.
**Pictures Taken on 1/27/2011 (My brain was stuck in 2010)
Note: I put reflective tape on it for improved visibility at night (it's removable)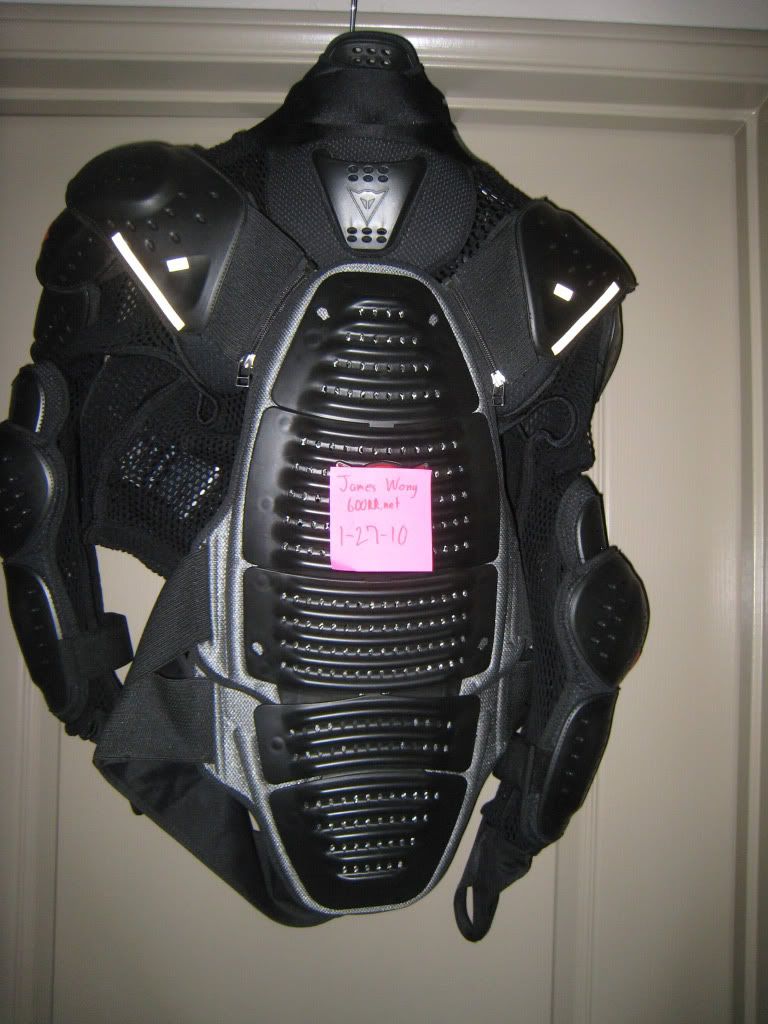 Info From Dainese:
http://www.dainese.com/us_en/motorbike/jacket-wave-v-1-2-3-neck.html