I purchased this kit from FGC about a month ago for the price of 475 dollars shipped. It was a steal for a full replacement set of fairings. Shipping was extremely fast, especially from Hong Kong, Kin always answered my PMs promptly and upon receiving the kit I was totally satisfied with the quality of the paint and craftsmanship.
I had a lot more pictures of the individual pieces but I accidentally deleted them from my camera, overall quality of the pieces were great. The paint was great, I have yet to notice any dust, drips or orange peel on the paint. There were a few spots that needed some touch up paint, mostly the round edges like the on the upper fairings but it was no big deal.
So far everything is great.
Shipping/communication (at this point) = 10/10
Paint and plastic quality = 9/10
Heres where I am having problems. Upon fitting all the pieces I noticed that one the right mid and lower fairing were bolted up they did not match up to the upper. They were about 1 inch too short.
Scratching my head, I unbolted everything, including the upper and pieced it together in a different order. Long story short, no matter how I bolted up the right side fairings they were about an inch too short to reach the upper.
The upper fairing was on straight, headlights sit flush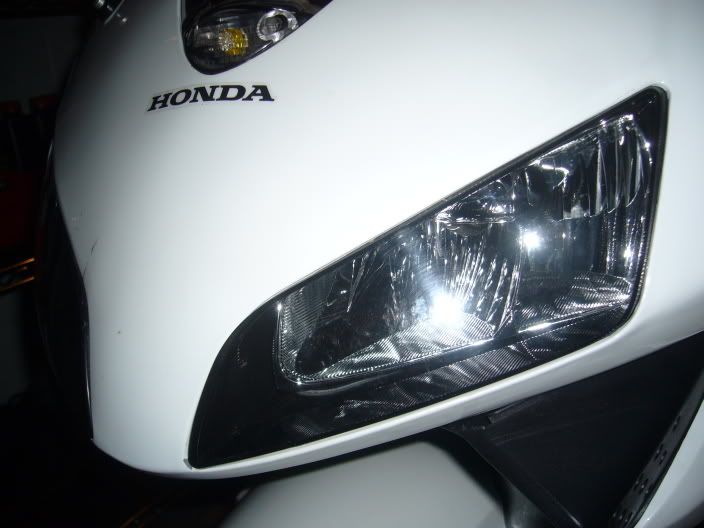 Looking at the ram air cover you can see how its actually the UPPER fairing thats causing the problems. These pictures show the mid bolted up to the upper, but not to the frame (cause its too short). You can see how the lines in the paint are off, the bolt for the ram air cover and the mid is also way off.
The ram air cover mates up to the tank perfectly, but as you can see does not follow the lines of the upper.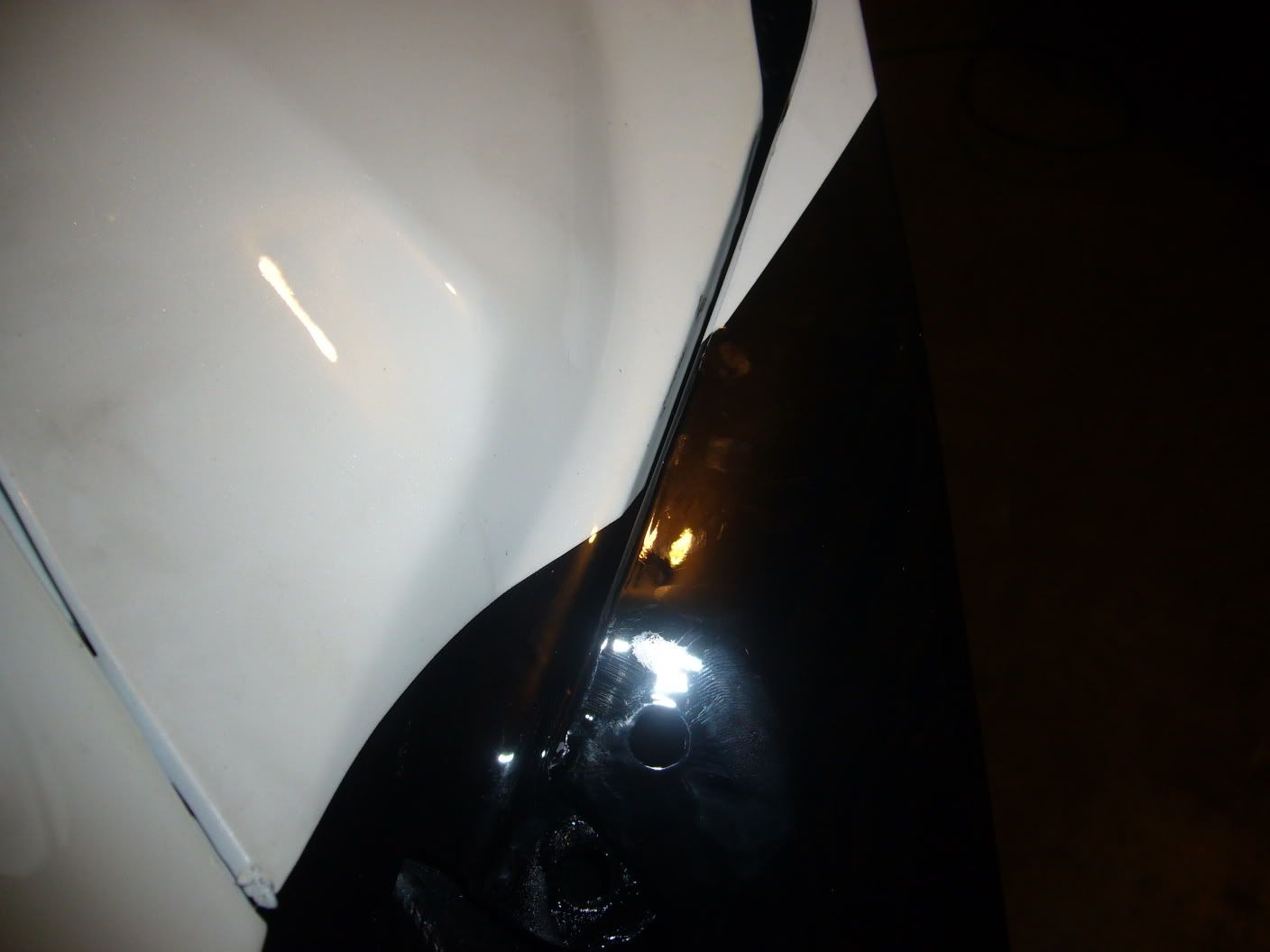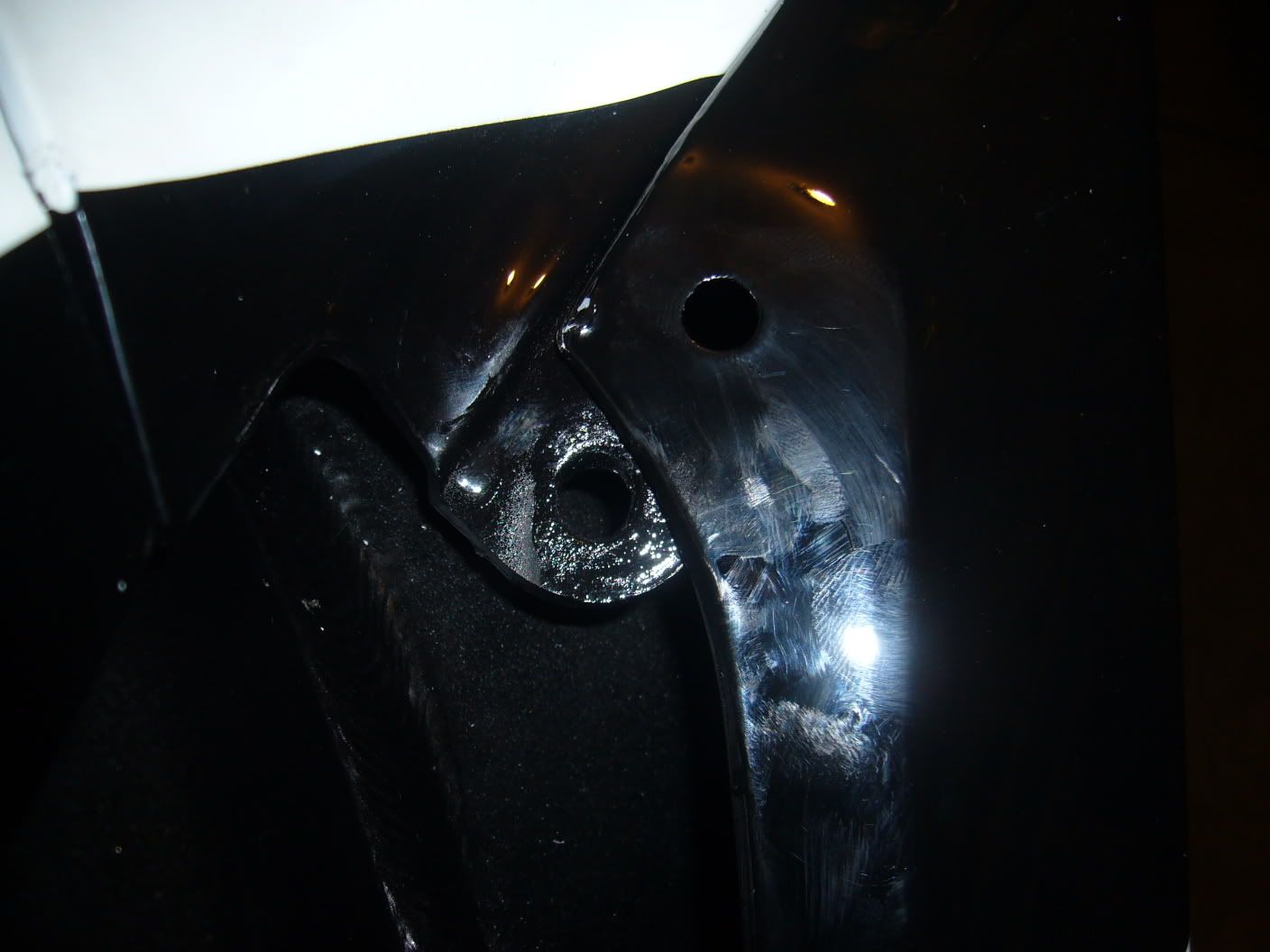 Everything bolted up to upper as best I could, but not bolted to the frame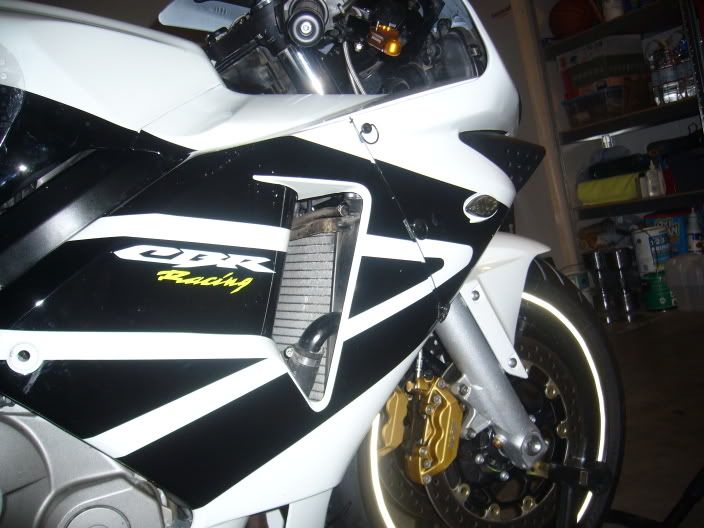 After showing all these pictures fo FGC and asking for help, advice and a solution, not only have I not been offered a solution but I have also not gotten a response since 11/27/08 which read...
"Thanks for all your info. i've studied carefully and i don't know why its like this. If nothing is in its way from the nose pcs to go all the way in
i would figure that there is something wrong with the kit.
Did you came up with any ways to make it right?
please let me know. "
So, for now I have everything bolted up to the upper, and I have made little brackets for the mid and lower fairing so that they could be bolted up. The fairings currently are NOT bolted up to the stock locations, instead I have made these little brackets so they they could bolt up to something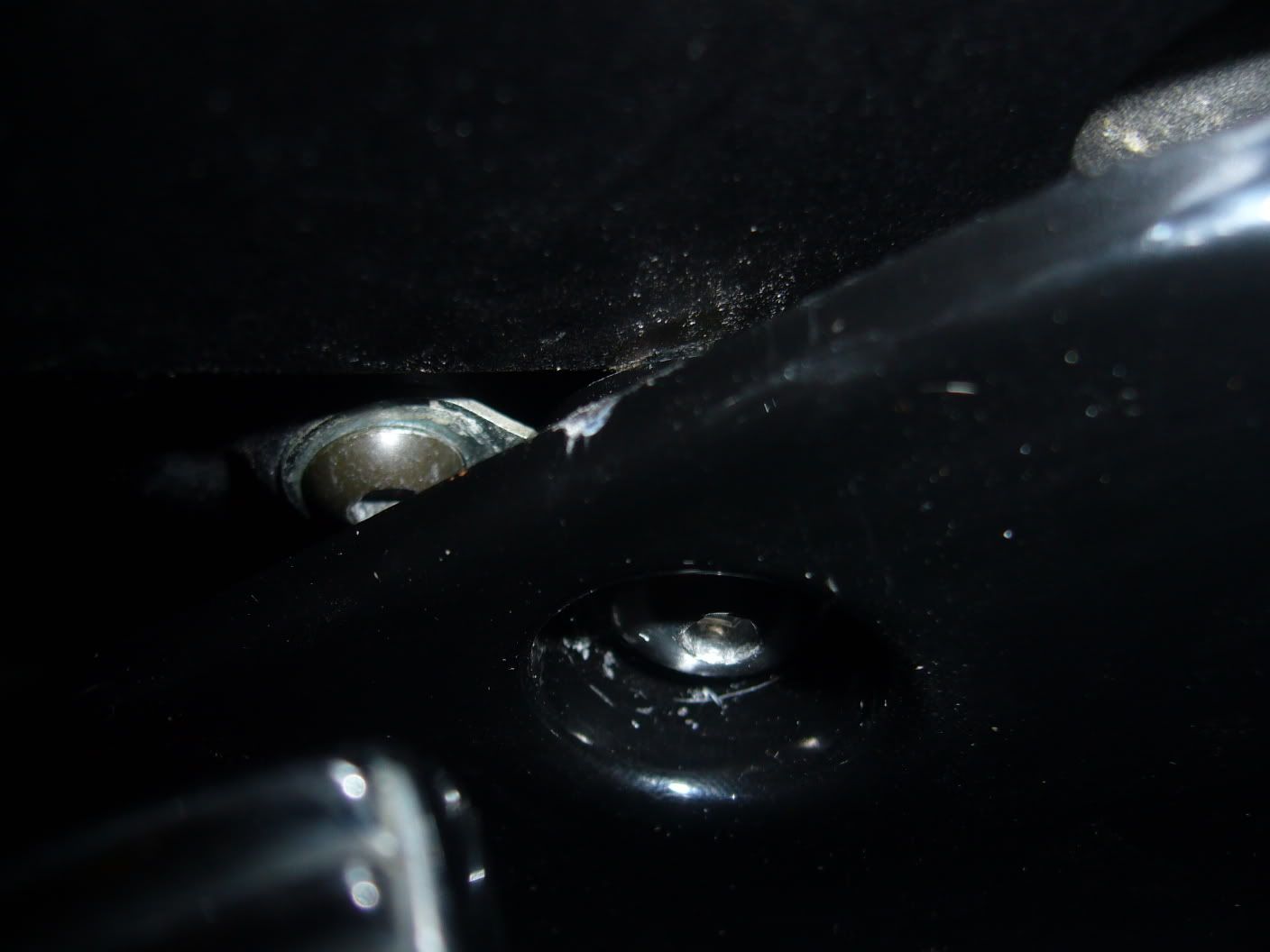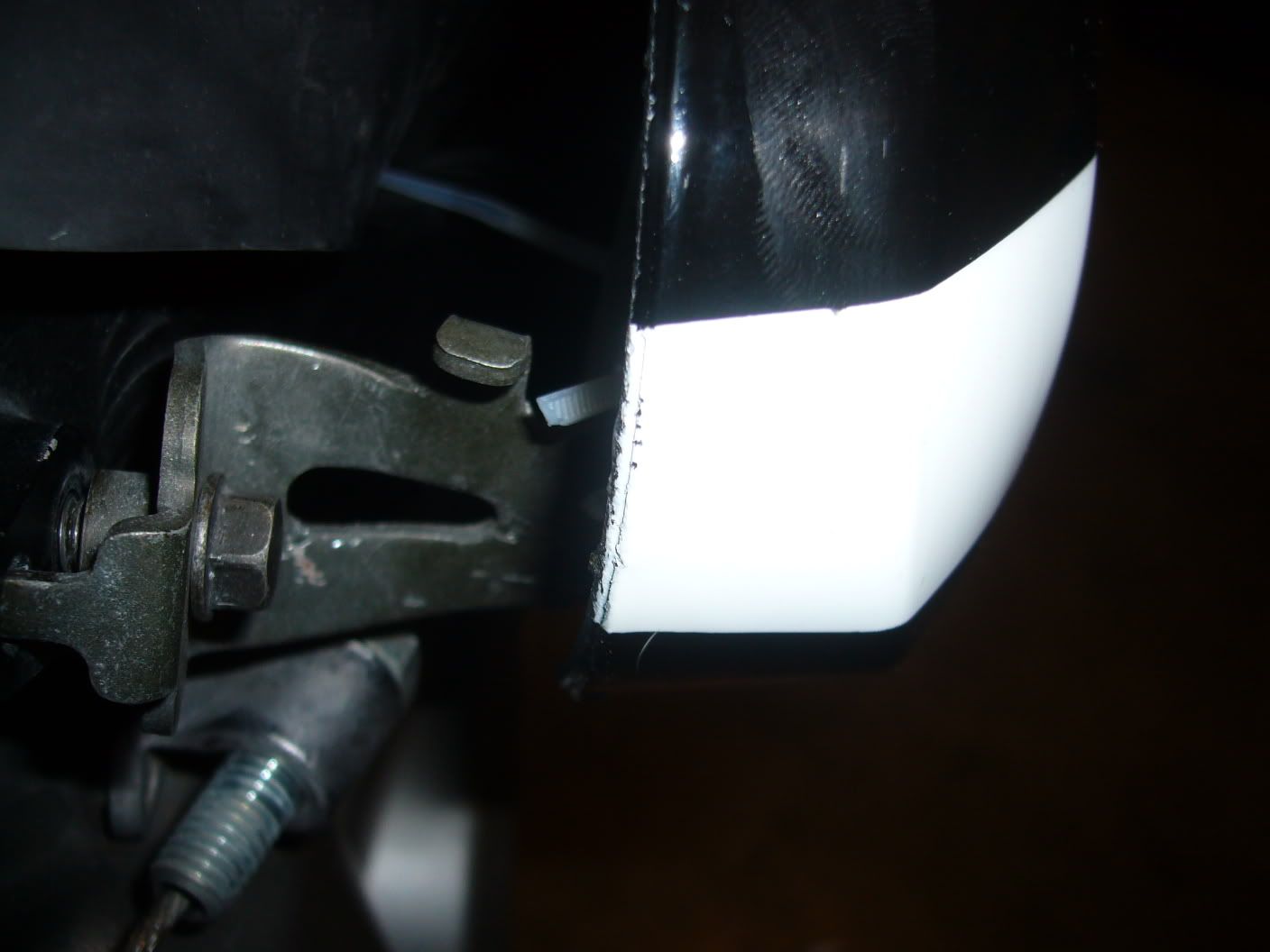 so.
Fit = 5/10
Customer service (as of now) = 4/10....4 points for a little effort
Im partially satisfied because the kit did get here promptly, other than the defect with the upper it actually looks good and i wasnt expecting mind blowing quality....BUT i did expect the pieces from this so called 100% guaranteed fit kit to.....fit