Discussion Starter
•
#1
•
Hi guys,
Just thought I'd chuck a thread up on here regarding the G&G Slipon Exhaust for our CBR600RR's (07-13). As I couldn't really find much info when I ordered mine. Sorry about the quality of some of the pictures.
Anyway onto the exhaust... (G&G Big Oval Carbon w/db Killer)
Video from G&G Nederland is pretty informative
Specs:
G&G Italy Website said:

Max Power:

Factory ~

[email protected]

,065rpm

G&G Exhaust (No Silencer) ~

[email protected]

,728rpm

Max Torque

Factory: 6,

[email protected]

G&G: 6,

[email protected]

Weight:

Factory: 4.25kg

G&G: 3.30kg
My own pics
Factory Vs G&G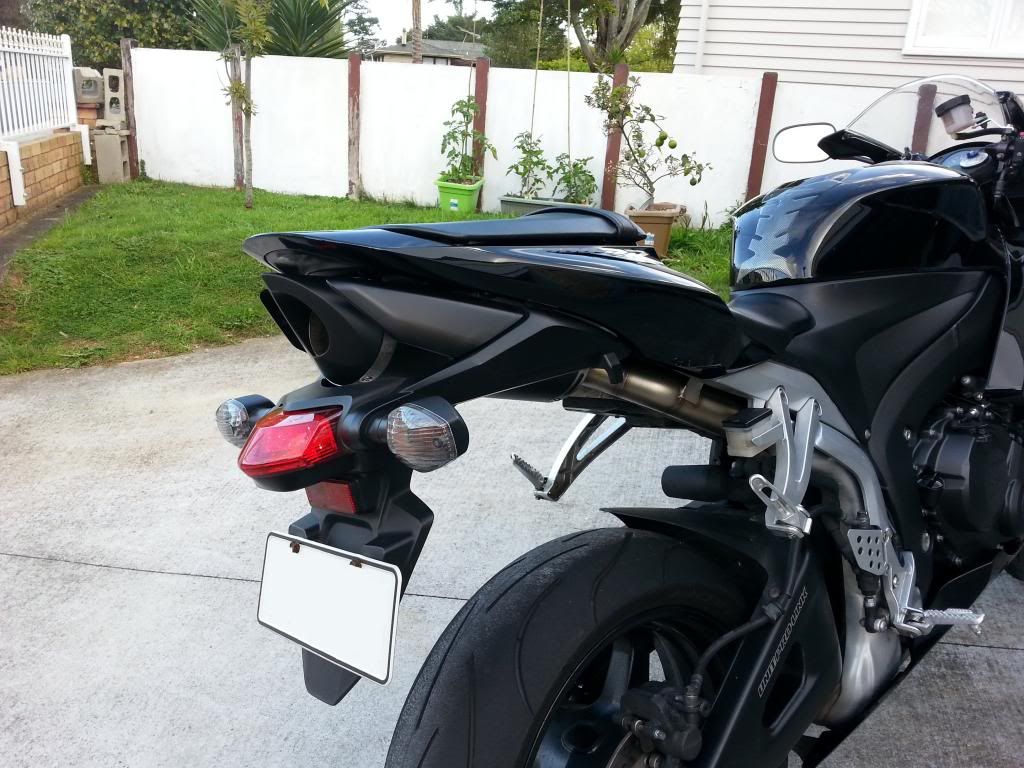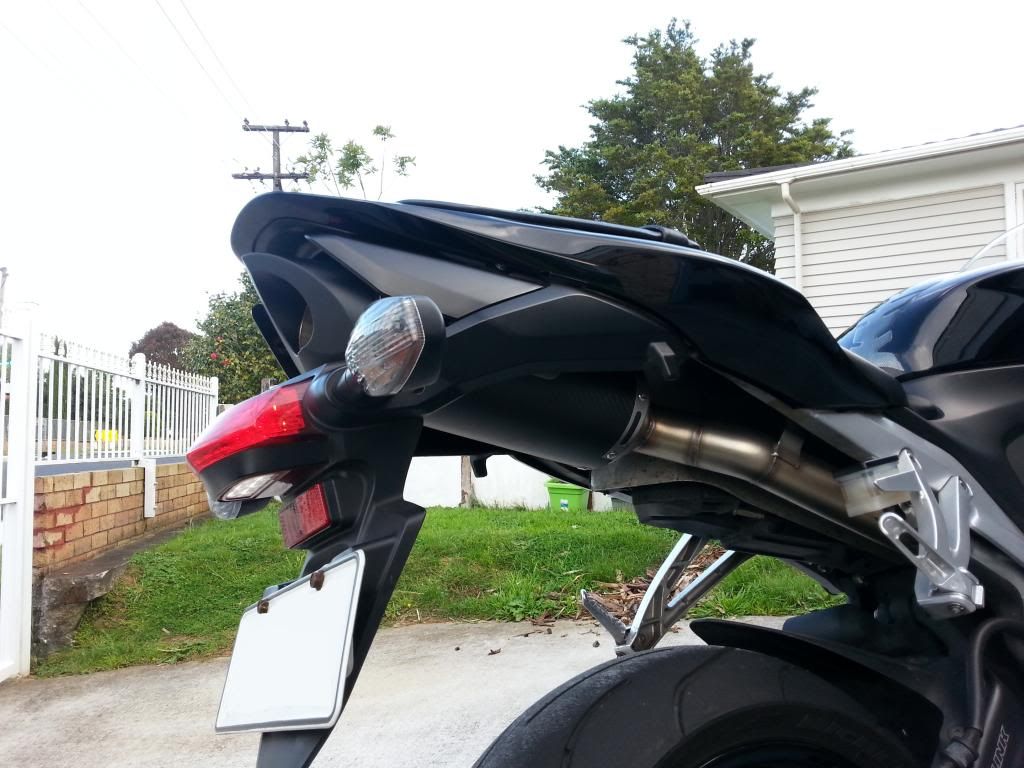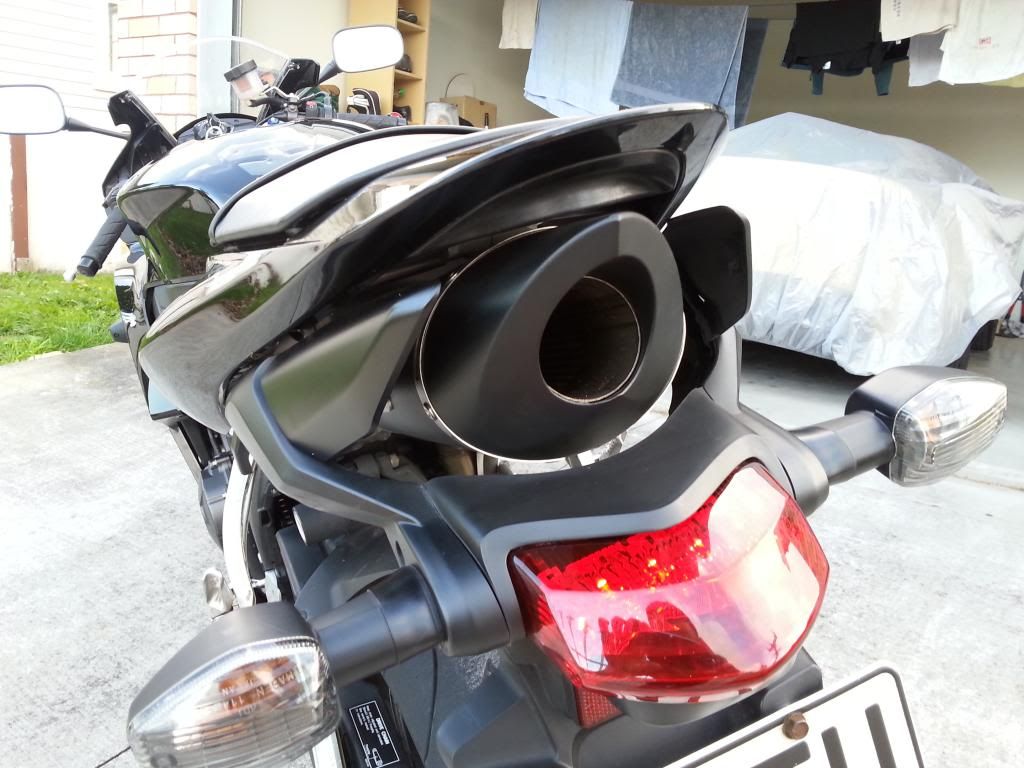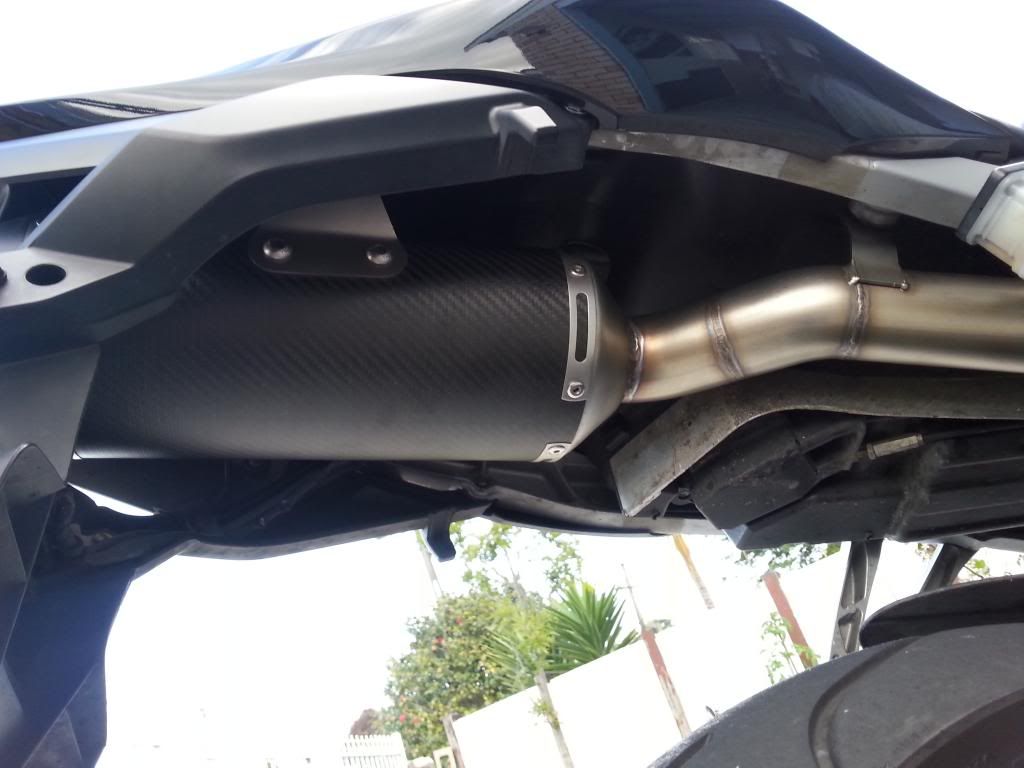 I chose this system based on
- Design (Tip matches factory lines of the bike IMO)
- Removable silencer (Police have clammed down hard in New Zealand regarding modified exhausts)
- Sound
- Lastly possibility of performance enhancement (But realistically for the above points)
Installation:
was pretty simply, took less than 1 hour. Only difficulty was that I needed a second person to help get the system over the slip joint. Instructions supplied with the kit were a 8.5/10... reasonably simply to follow, and reasonable english. First timer / someone not familiar with working on cars/bikes may take a little longer, but the supplied photos would get you there. Kit came with fresh banjo clamp, and new washers for fairing bolts which was nice.
Quality:
Italian made, welds and fitment were good. There is room to adjust the rear most mounts to get the pipe centred - however I didn't need to make any adjustment.
Sounds:
Re the video at the top, fantastic under full throttle, some cracking / cackling under light throttle / low revs / throttle shutting. Over all noise level ok to ride with even without the silencer - no need for ear plugs.
Supply:
I ordered mine from Michiel @ G&G Bike Nederland - He was great to deal with, shipped the item all the way to New Zealand no worries. Quick, prompt and polite replies to emails (Very unlike some other suppliers / distributors I contacted while shopping around)
http://www.gegshop.nl/cbr600rr-2007-2008/12219-gg-big-oval-uitlaat.html
Hope this help, and yes next mod will be a tail tidy / fender eliminator (Suggestions welcome for which one to get)!