Hey what does everyone thing of the new paint job? **More Pics added**
Personally everyone I love it. It started out three weeks ago when I started buying up a 2nd set of fairing to practice on. All the fairing were rashed and had to be sanded down and some Bondo had to be applied. But here is about 1/2 of the pieces here, the other mid is drying right now and the tail needs to be preped and painted still, and the upper I dont have so if anyone has a cheap rashed upper let me know.
The Best part of this is that I did the whole thing minus the cost of the fairings, for $60!!! And about 20 hours of labor!! Woot!!
**I just noticed my camera had some crap on the lens, so sorry about the little circles in the pics.**Edit** I forgot to add that I will be overlaying the seven stars replica vinyl's over the fairings in red color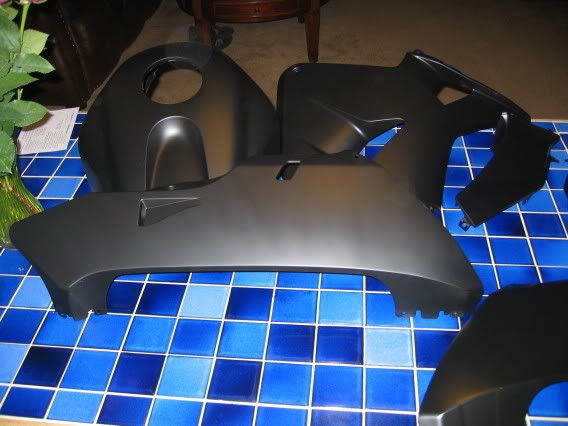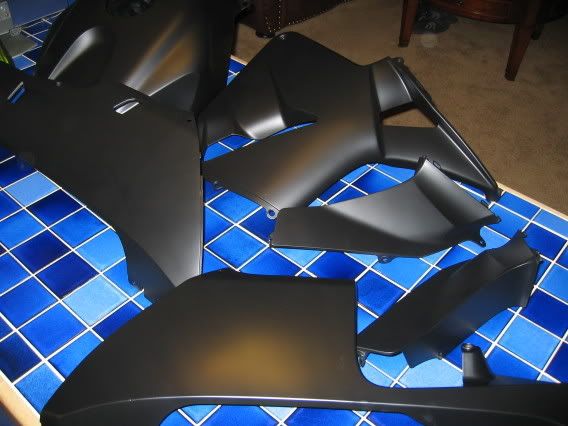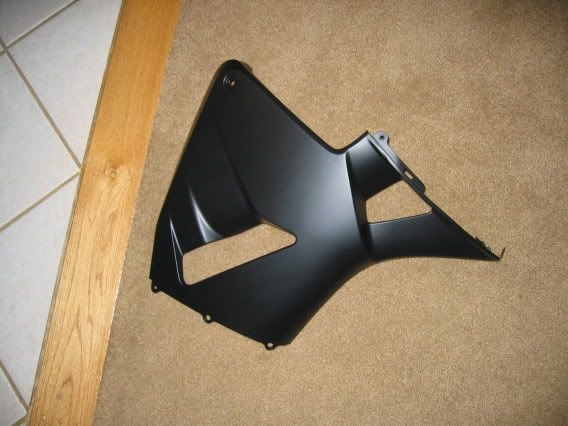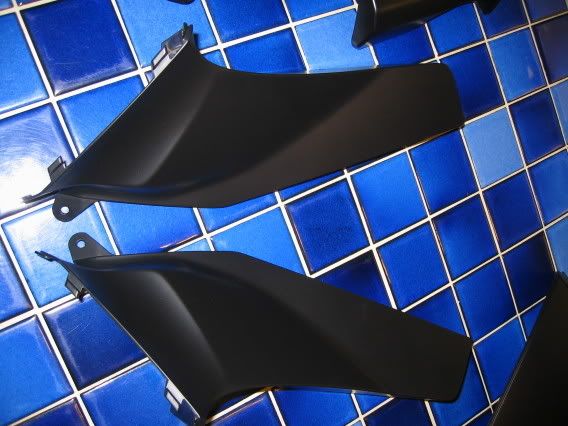 NEW PICS-Its a work in progress, I just got these decals in today!