So the only other thread that has working pictures is for the 03-06's. So I thought I would take some pics along the way. I went with a K&N filter, but should be identical for stock/BMC ect.
First thing to do is remove the two 5mm bolts from under the seat.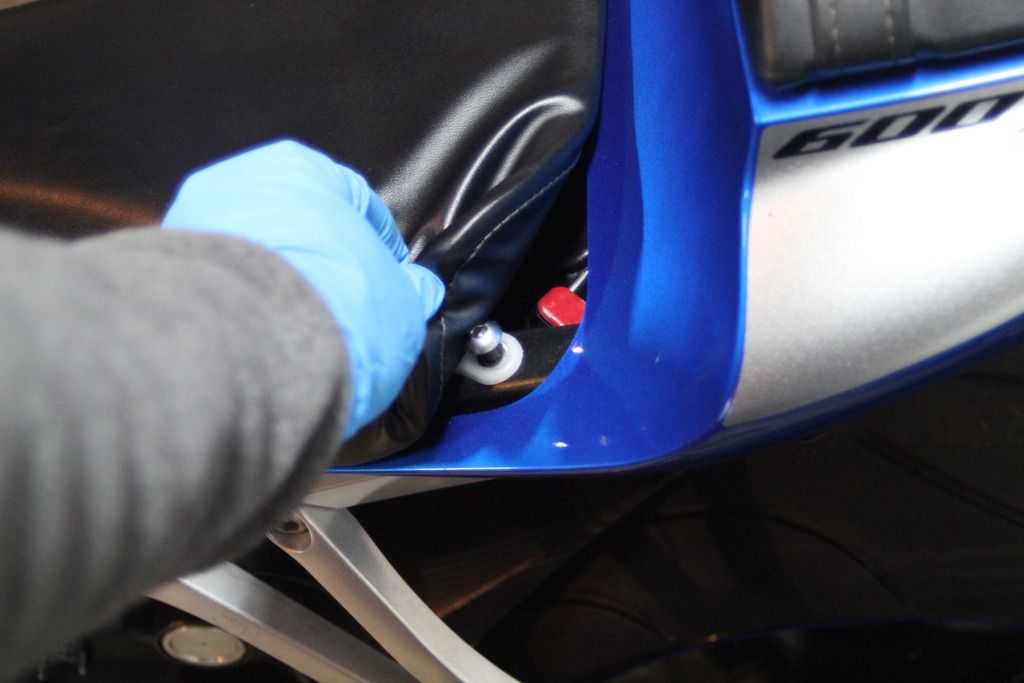 Next remove the seat, and then remove the 5mm bolt(red), and the two Phillips plastic screws(yellow), then pull up on both of the inserts after you remove the screws.
Then Remove the two 5mm(red) bolts on both side of the bike on the lower black plastics.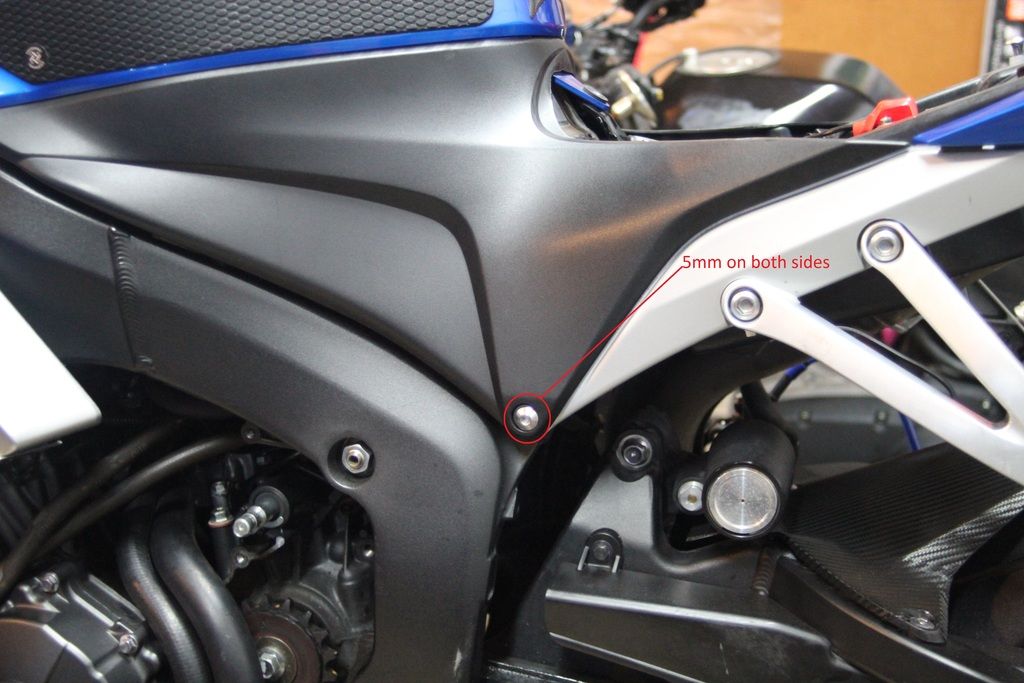 Now some people remove all the lower fairings. I am being lazy for this one, and pulled the two lower fairings away from the tank cover to reveal the 5mm bolt (red on both sides of the tank), and the pull tab (yellow). pull the outer tab outward, and then pull the tank cover away from the bike.
Then pull the tank cover off the bike.
Now at the front of the tank, you will need to unplug the connector(yellow). Remove the two Phillips screws, and plastic cross brace(Red).