Discussion Starter
•
#1
•
after seeing a pic in wibbly's build thread on this, i just had to do it. so i started searching on how to do it. all the threads i found made it sound simple to do. just take the current film off of your LCD, then apply your new polarized film in the correct orientation. well it is easy but i couldn't find any actual pics of what to do, or how to do it, how far to tear into the gauges. i was a little reluctant to go much farther cause i didn't see the film already installed, or that the polarized film i got was the wrong kind. so i contacted wibbly, crying like a little boy who lost his puppy, asking him what else i need to do. he got back with me on what i needed to do. with credit to wibbly, i am making this 'how to' for any one else that is interested on doing this.
your stock gauges probably look like this. maybe you want a little different look when your at a bike night to help set you apart from the heard? we will be changing that by re-orientating the polarized film on the LCD's.
dunno whos pic this is, i just found it.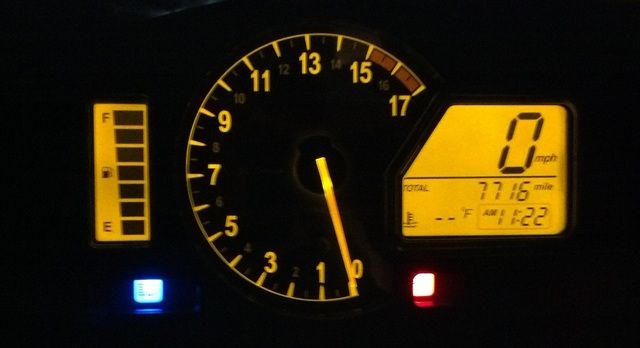 stuff you will need:
stock gauges
heat gun
screwdriver
pliers/dikes
towel or shop rags
chemical cleaning agent(i used gas)
elbow grease
polarized film - i got mine on ebay. mine was non-adhesive. cost me $15 for two 8.5x11 sheets. you will only need about a quarter of one sheet. i have a lot of extra. so get with a couple people and you can do this mod for less than $5.
you will start with removing you gauge cluster from the bike. i will not go into how to do that. there are other threads for that. flip the cluster over. there will be like 10 screws(i didn't count) holding the case halves together. remove those, then gently split open the case and extract the guage/pc board setup. there are two LCD's that will be coming out, the speedometer side and the fuel gauge side. it will look like this
next flip it over, i removed the four screws that hold the tachometer on to the PCB. i could not remove the needle, and didn't want to unsolder the motor from the board. but removing the screws will help as it gives a little slop when removing the LCD's. the pic shows the 4 screws, and the metal tabs that retain the LCD's to the board. they each have four tabs. you can do both of them at once, or just one LCD at a time like i did. just take your pliers and bend them straight. this will allow the cover to be free. it will also loosen the white holder that the LCD sit on.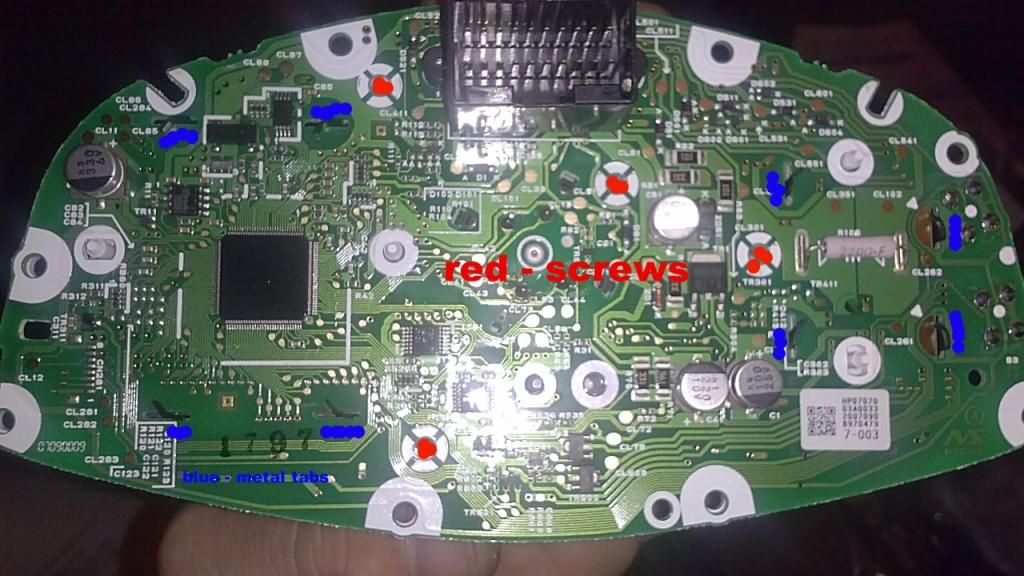 just bend the tabs straight
i started with the speedometer first. it was a little difficult to snake it out. the lack of slop from the tach was causing the LCD holder to be in a bind and not enough room to be removed. i didn't just wanna put more pressure on the tach, so i ended up taking a pair of dikes, and nibbling at the white standoff that was closest to the tach. what this will do is allow the white part to be free of the PCB, and give enough room to then slide out and away from the board. this will not effect the mounting when reinstalling cause there is still enough material left that will stick through the board and align with the hole.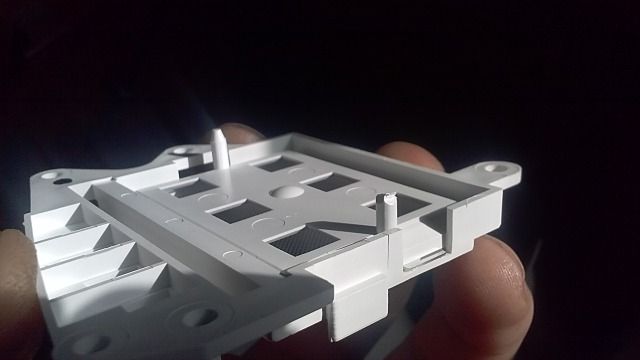 next the black frame and LCD will come off of the white plastic easily. there is a long piece of rubber that runs along the LCD. this is what contacts the board to the glass. don't loose this. it just pulls away from the black frame. place it aside. this is what you will have: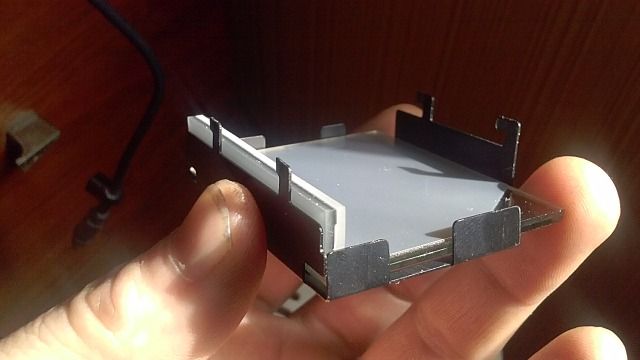 here you can see the stock film on the glass. it is just like window tint basically.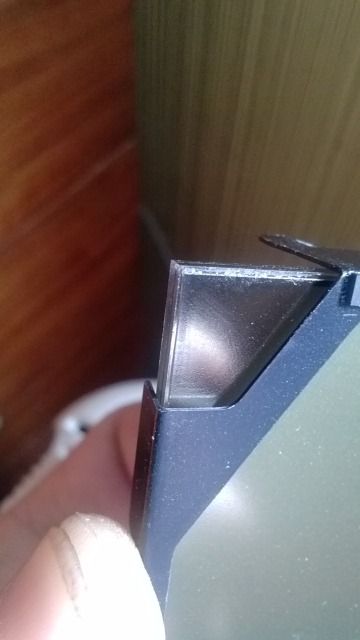 now we need to remove the LCD from the black frame. it is just placed in there, no glue. you will just have to weasel it out of there. slide it out evenly so you don't break it. once removed, the original film will need to be removed. it's on there pretty good so take a heat gun to it. this will help to loosen the adhesive a little. once it gets warm it will be easier to remove and slowly start to peel away.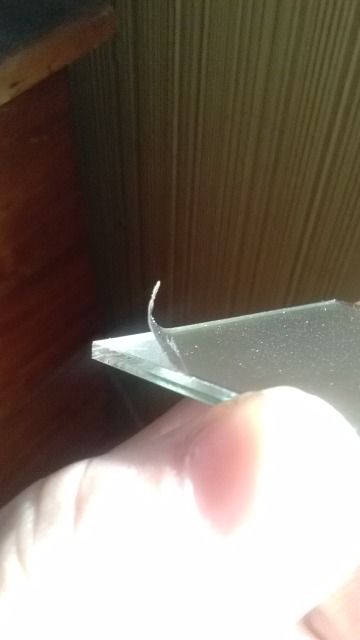 when you have removed the old film, there will be glue adhesive stuck to the glass. this will need to be removed before applying the new film. i started with rubbing alcohol, then tried brake cleaner. either i didn't spend enough time with either one, or it just didn't work, then i tried gas. grabbed me an old rag, found some elbow grease and went to town. occasionally i would use my finger nail to scrape some off, then back to a rag with some gas on it. here you can see it is starting to get better.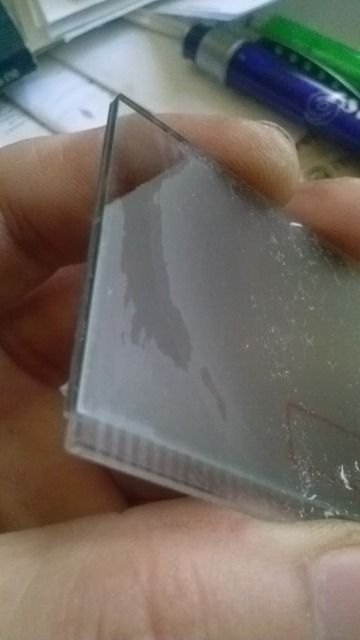 here it is about half clean