I got sick of dealing with all the extra crap on the front harness so I decided to clean it up. You can get one of these harnesses off Ebay for around $20 so it can be done without much worry about reversing it.
You'll need a small flat head screw driver, electrical tap, a razor blade, a multimeter, and a wire cutter.
First take the harness off the bike
Use your razor knife to cut the sleeve off the harness. A portion of the harness is covered with a piece of rubber that's wrapped around it under the tape. Be careful not to cut any of the wires underneath. You just have to the main harness run, not the pieces the run to the lights. I used small pieces of electrical tape every couple of inches just to hold it together.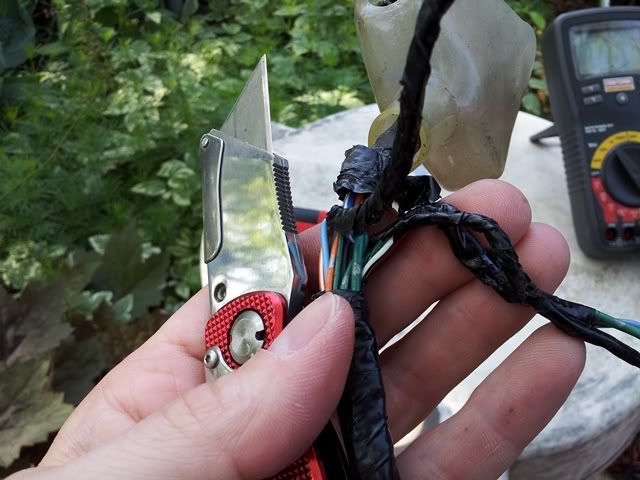 Open the locks on the 33 pin connector using a small screw driver.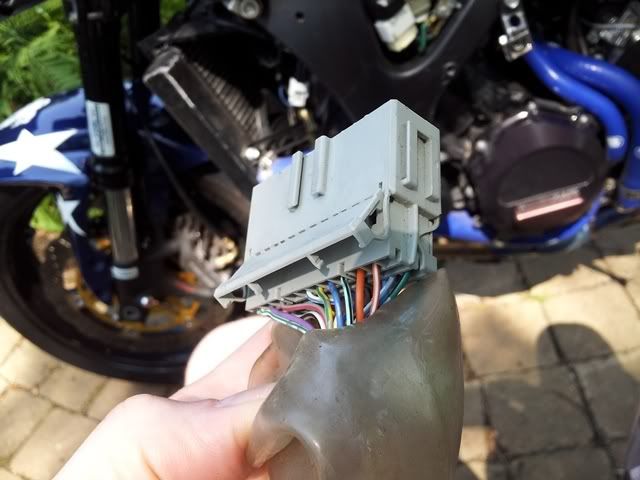 Using the multimeter, verify the wires that are to be removed by metering from the connector to the 33 pin connector. Then use the small screw driver and unlatch the lug from inside the connector.
You can pull all the wire EXCEPT the black/white wire attached to the position light. This wire also powers the dash.