·
S VEEEEEEEEEEEEE Thrasher
after being on this website for quite some time now, i am very aware of those of you who are totally against fixing a flat. i completly understand your point of view. on the other hand, i have done this several times and have had not one single problem with plug'n it up. from personal experience the plugs work GREAT!!!! for those of you who are totally against fixing a flat.... please SKIP THIS THREAD. i am postly mainly for those interested in knowing how to plug. i have had the experience of having less than 1k on a tire and i pick up a nail. in this case it was a lot more than 1k.... but i still decided to patch her up. i braught my camera along with me......
TIRE PLUG KIT
1.purchased this at AUTOZONE for about less than $10
due to i do not have a compressor... i drove to the gas station. here is the nail i picked up. IN THE TIRE.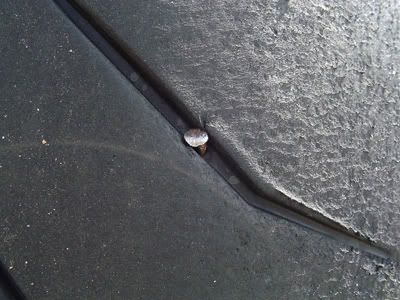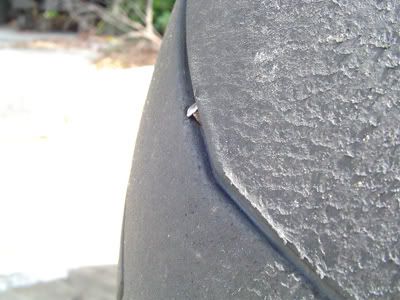 2.Take the nail out ..... make sure you let most of the air out. I used the nail itself to push the needle in to let preassure out faster.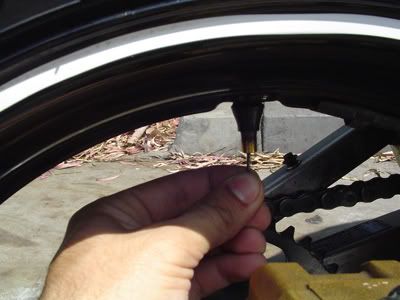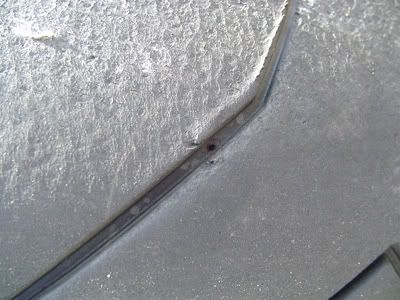 3. The tool kit came with a tool that looks like a needle file. Insert rasp tool into hole and slide up and down to roughen and clean inside of hole.
when you insert the tool... make sure you file in the same angle the nail was in the tire.