4. once that is finished and area is clean. you can begin to use the remainder of the kit.
Remove plug material from protective backing and insert into eye of needle , and coat with rubber cement.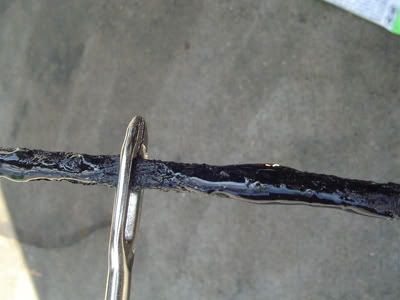 5. Insert with plug centered in the eye of the needle into puncture until plug is pushed approximately 2/3 of the way in
6. pull needle straight out with a rapid motion, do not twist needle while pulling out.
7. cut off excess plug material flush with the tire tread.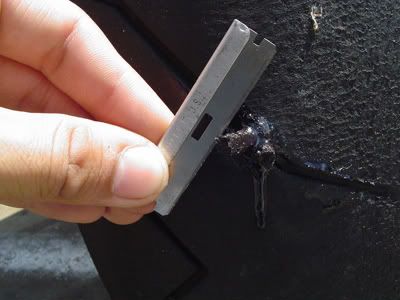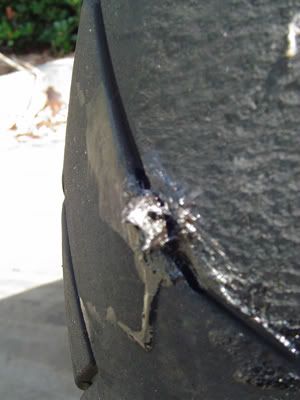 8. Reinflate the tire to recommended pressure and test for air leaks by applying a few drops of soapy water to plugged area, if bubbles appear, repeat the process.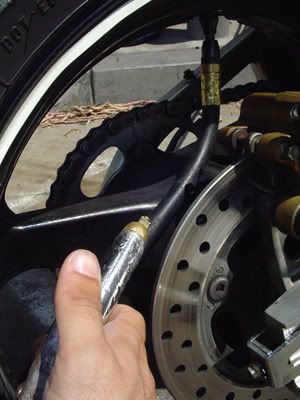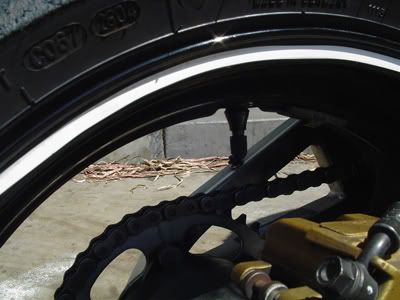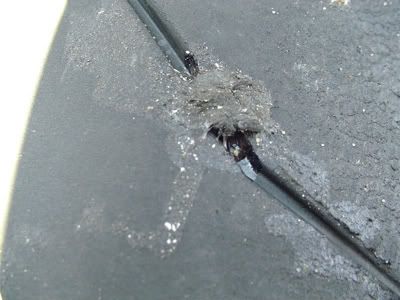 that is a little write up for those who are interested.
once again... if you dont like it the process please skip. i am just doing the write up for those who are curious.
-Black Ice