I thought I had a mod thread on here, but obviously not!
Hello from London, England!
I bought my RR in 2009, after spending 2 years clocking up about 19,000 miles on a cruiser, and getting comfortable on two wheels.
Riding-wise I just ride for pleasure at the weekend, exploring the local twisty country lanes, but I also go to France/Belgium when possible. I've even completed an Iron Butt End2End, which was riding 1000 miles from Land's End (most Southern point in England), to John O'Groats (most Northern tip of Scotland). - That was on the cruiser though!!
I've also explored Death valley, Grand Canyon, Route 66 and a few local National Parks on a rented Harley back in 2010. We clocked up 2,000 miles over 3 days.
I've been on 3 track-based-training days, which were more focused on machine control and skills that can be transferable to the road, rather than just trying to get your knee down. (I'm yet to do that, aside from when lowsiding!)
Back in 2008 I started riding with the Institute of Advanced Motorists, an organisation who help improve on-the-road skills, and safety; but the heavy cruiser just couldn't keep up as I'd liked with the faster rides, and tight twists of UK roads. So I went on the hunt for a sexy 600cc supersport, with an underseat exhaust: and the RR was pretty much the only option available in my pricerange.
My Dad has had a few Hondas and raved about their reliability, so I bit the bullet and settled on this relatively stock, beautiful blue example. A year after buying the RR, I sold the cruiser!
Riding through the winter, I wore fleece-lined textile trousers in the cold, and found I got no grip against the side of the tank with these, so I applied some Stomp Grip
I quite heavily modified my cruiser, but actually kept the RR standard for a few months, and then couldn't cope with how silent the stock exhaust was.
A titanium Scorpion slip on was the first mod, along with a R&G tail tidy.
Then I added some reflective blue rim tape, a cheap eBay seat cowl, and a tinted doublebubble screen as there was a hole in the one previously on the bike which was whistling over 40mph! Very annoying!
Continuing with the 'blue' theme, I added some accent LEDs. Controversial, I know, but I had them on my cruiser too and they got lots of attention at bike meets, and I liked the added visibility on the street at night. I also checked with London Police bikers, and they told me that as long as the bulbs weren't visible, then technically they weren't illegal...
I also added some heated grips, and while I was there, stuck the on/off switch for the LEDs to the side of the heated grip control box.
Whilst I had the fairings off, I fitted a ProBolt black fairing bolt kit too, as well as some mesh behind the vents.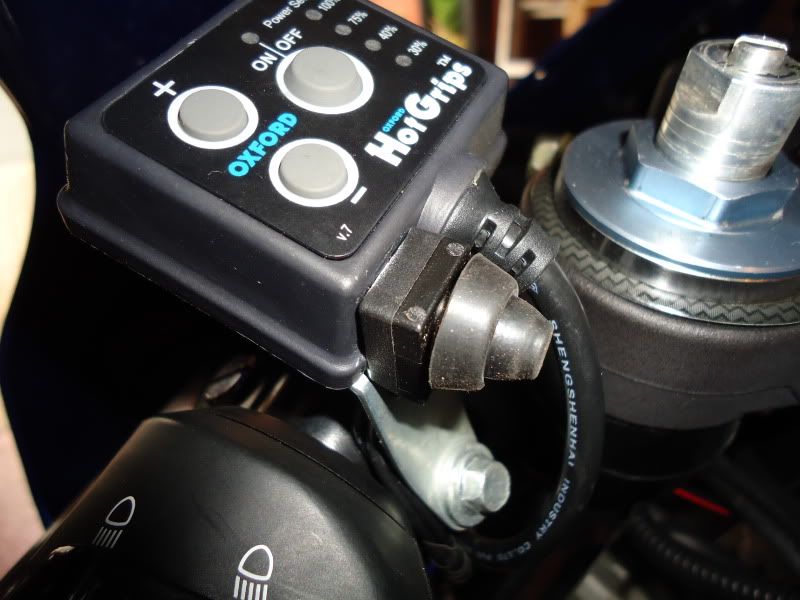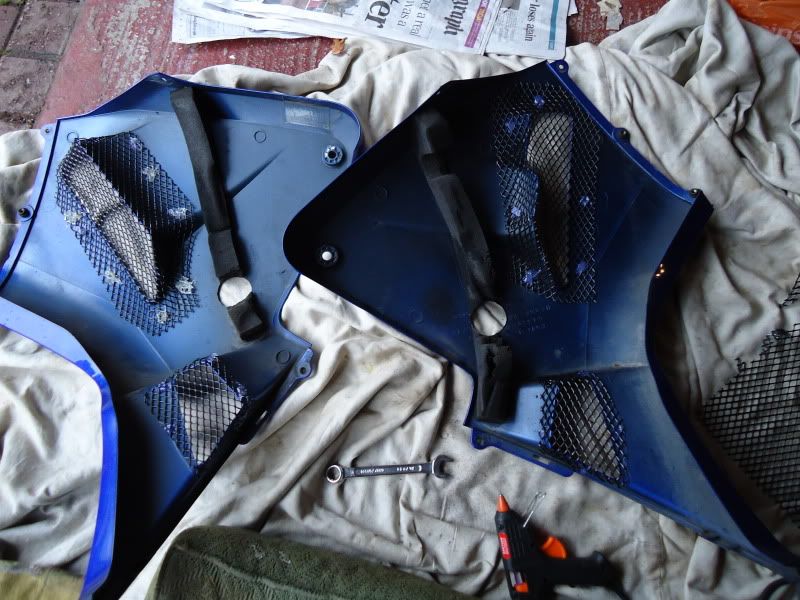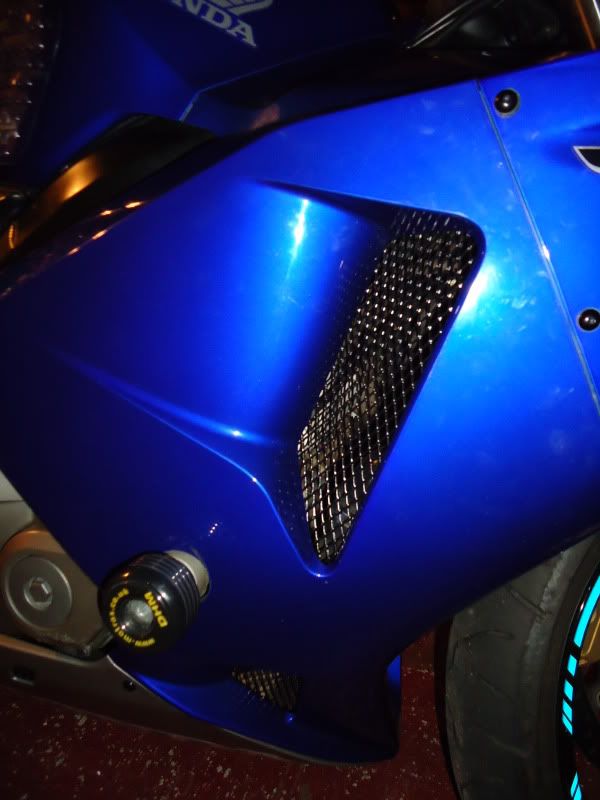 Then I bought some black adjustable shorty levers from eBay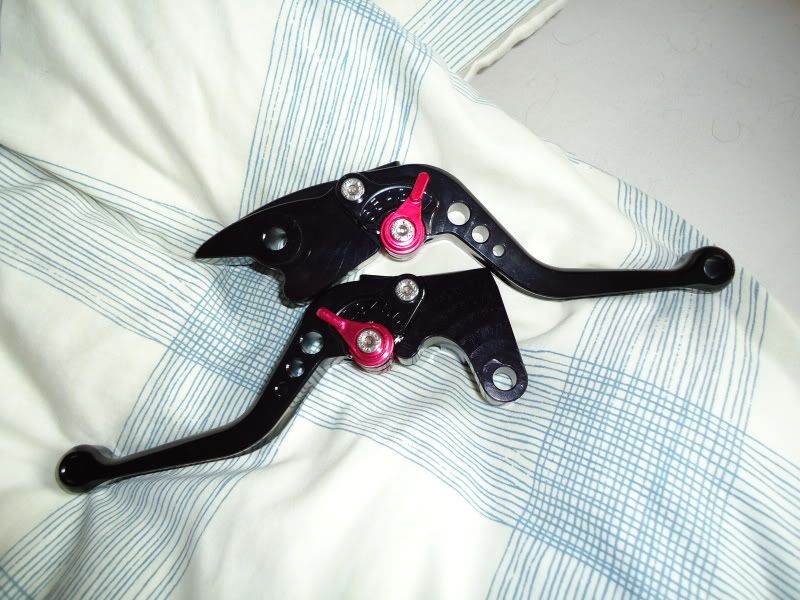 Whiles tinkering, I also swapped the red flashing LED from my alarm to a blue one