Hey guys,
I got this cbr a few days ago and havent really had a good chance to ride it since then cause good old Seattle has been raining non stop and the rear tire is real bald.
Its an 03 600rr. I just took it out today cause the rain let up and my goodness this bike is fun! I'm not gunna push the full limits till I get some new tires. I'll be going with Michelin Pilot Powers, probably not the best, but the most cost efficient.
I ordered front and rear vortex stands and figured they would be here by now, but dang Canadians took too long so now I have to wait another weekend. I also ordered a decal kit in carbon fiber, got those and will be putting those on tomorrow morning.
My plans for the bike are as follows:
- Gold or Blue stainless steel brake lines
- Would like a gold windscreen
- Gold hardware
- Gold rider and passenger pegs
- Carbon fiber decals (Done)
- HID headlight kit
- Gold JPR or ASV levers
- Gold rim decals
- Oil change (Done)
- Gold D.I.D chain and sprockets (EK chain* Done)
- New Pilot Power 3's (Done)
- Gold mirror block off plates
And I think thats it for now. Will most likely be more stuff I want to do but honestly I like it how it is! It has dual IXIL exhaust (really loud and snappy sounding) and an EFI tuner. Other than that its stock that I know of, except for the usual fender eliminator and flush mounts, and paint.
But enough talk, time for pictures.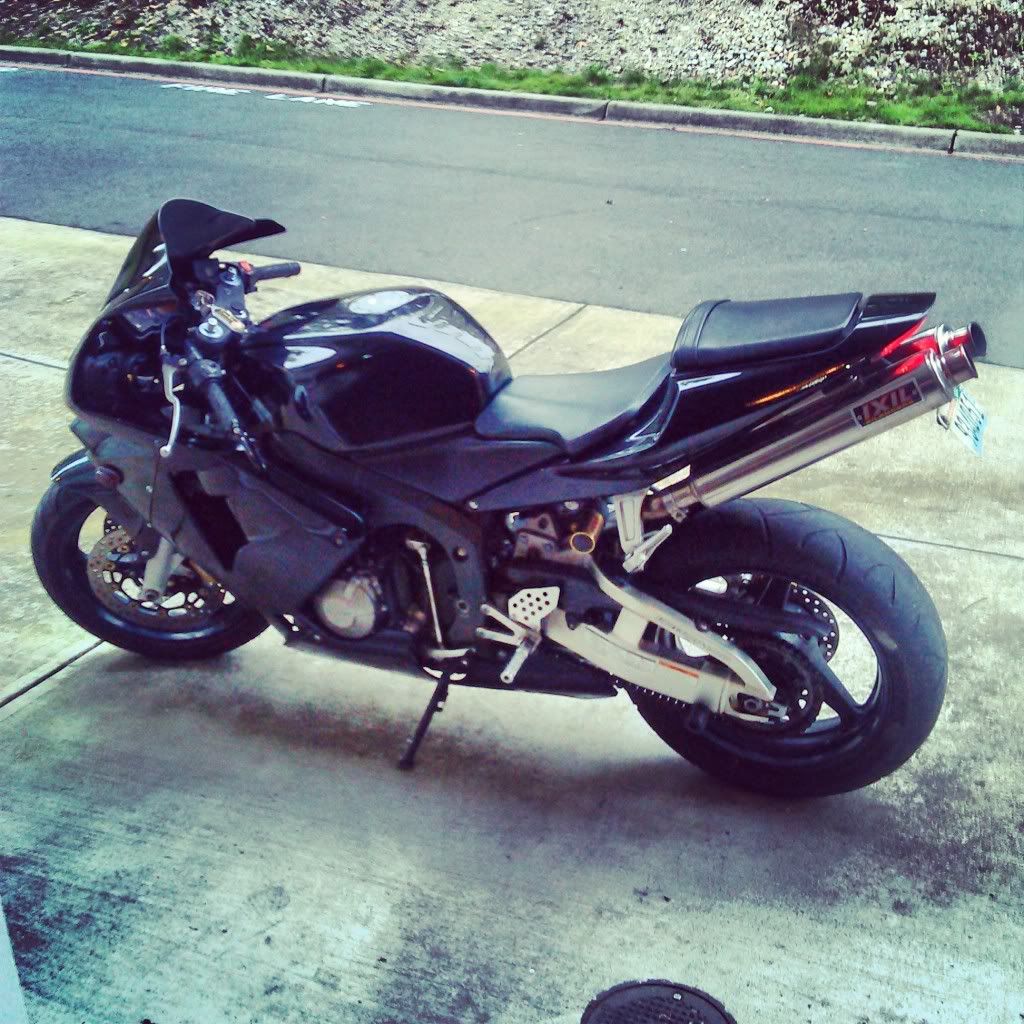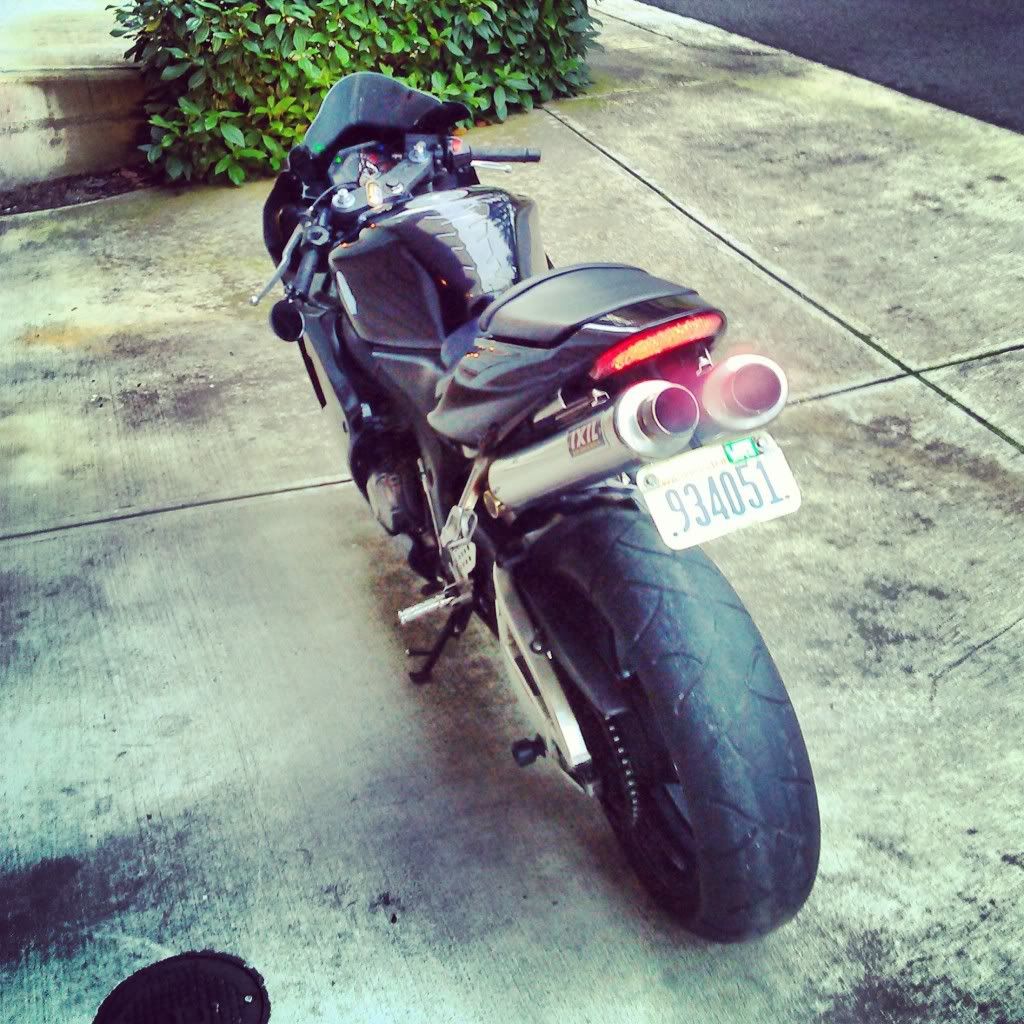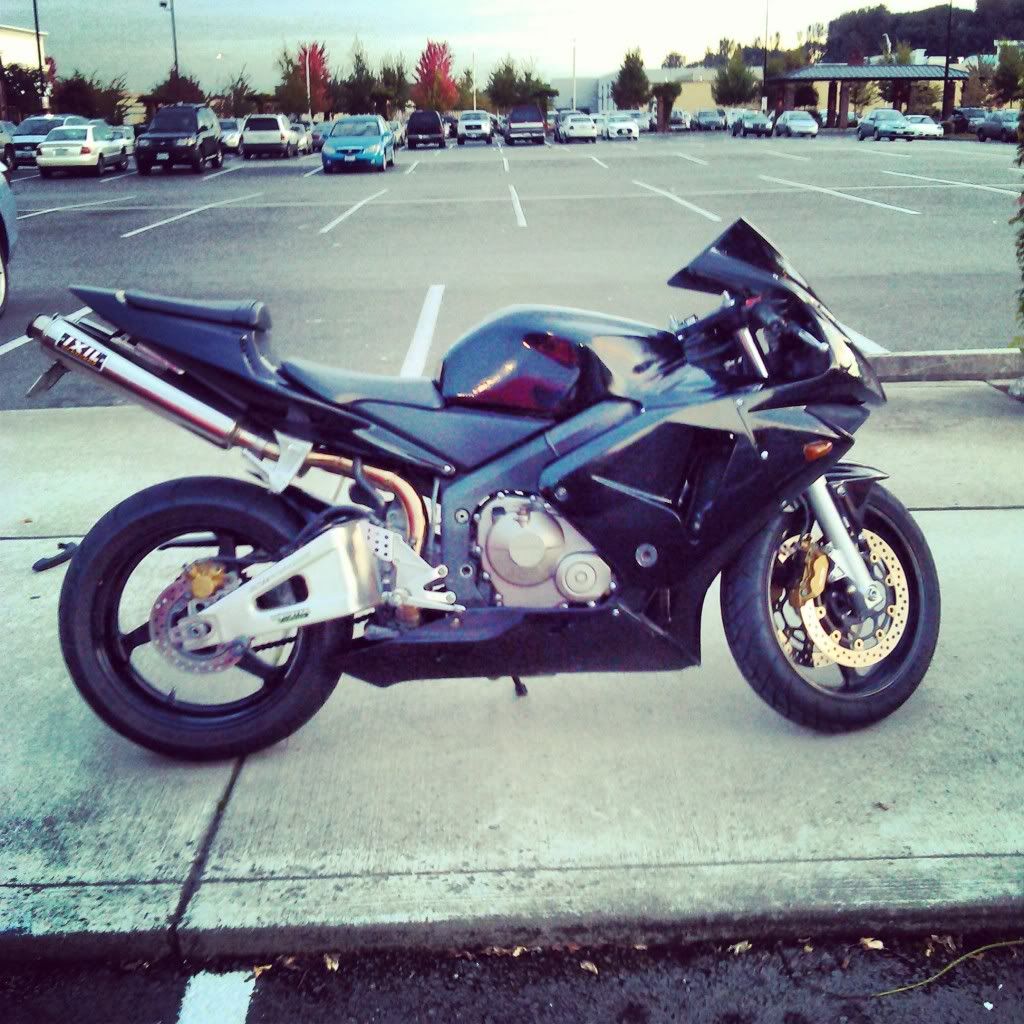 Heres the decals I got and will be putting on tomorrow: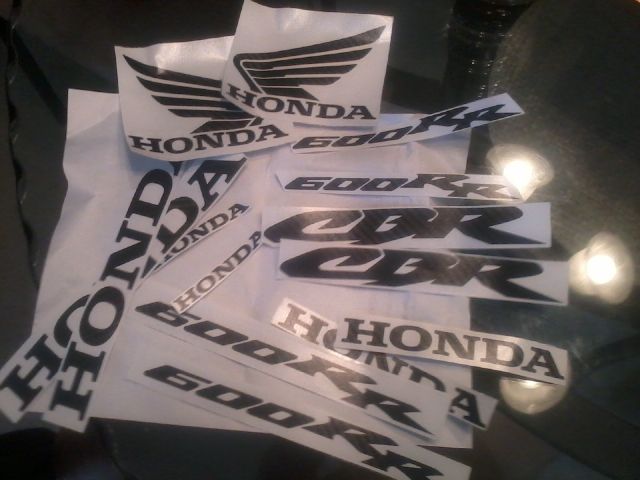 I like this forum so far just from cruising around, I hope you guys are as active as my last! Good to be here.:thumbup: