I had so much damn fun. I had the best seat in the house (T8 corkscrew). I watched practice and qualifying sessions up close. I worked Saturday at T8 and part of Sunday but after 11am or so me and my cousin said screw it and left. We had access to the whole track with the cornerworker jersey that the FIM provided. We were so stoked. We got into the ama paddock area but figured that was it. We went around the motogp paddock and to our surprise we had access to it. We were even more stoked. We couldnt beleive that we had access to the whole damn track. We saw a lot of the moto gp riders, it was funny cus hella people didnt know who half of them were. I got John Hopkins and the one and only Nicky Hayden's signatures on my FIM Moto GP jersey. Saw Xaus, Elias, Tamada, and a bunch of others. After Nicky took the checkered flag me and my cousin went to out to the Podium area, very few people had access to this area, and watched the whole celebration. Nicky was so damn happy he started doing a lil dance, that was funny. At one point Nicky started to cry as the National anthem was playing. I bet it felt so good for him to finally win a top podium and in the US. The crowd was chanting nicky so damn loud.
Theres so much going through my head right now that I'm leaving so much stuff out. Here are a couple of pics, i took so many.
Oh, it was cool meeting you moeman and snapshot. Took a pic with both them. i saw SteveO and Schwing out there too.
Colin Edwards leaving the paddock area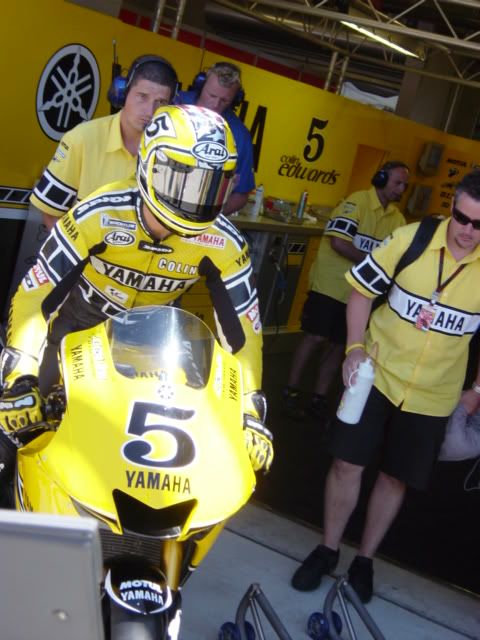 I forgot this gus name. Yeah right!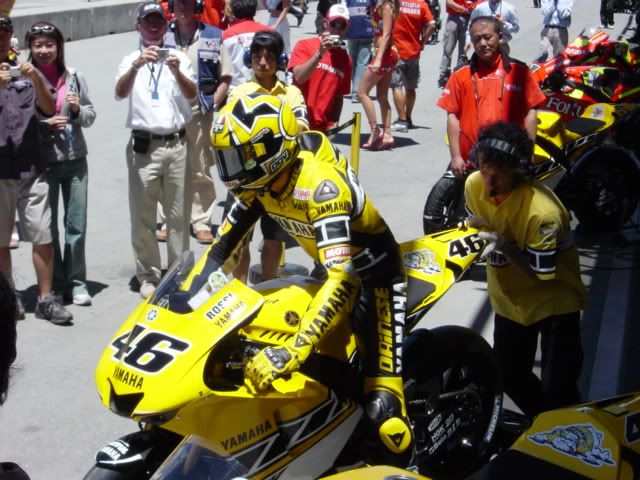 Nicky after the victory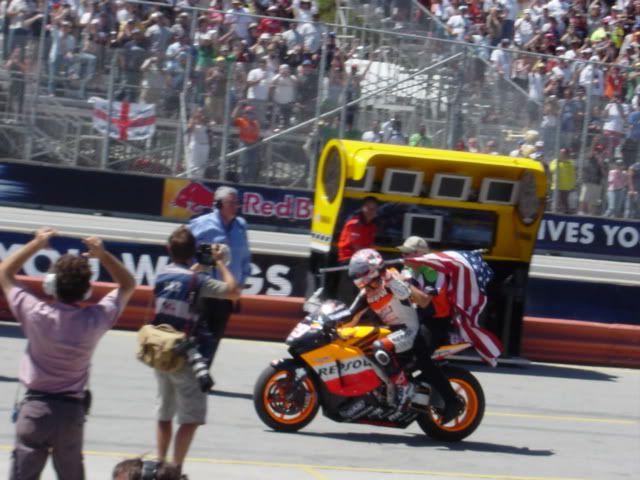 Nicky dancing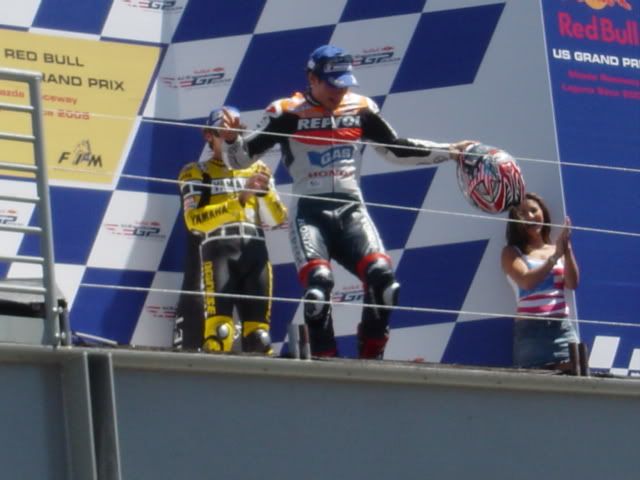 the winners
Sorry but I'm leaving hella **** out. Oh, and i'm super tired. The sun just freakin' drains you.