Discussion Starter
•
#1
•
PICS BELOW
It's been almost 2 years sense I have owned a sport bike. Life saw fit to have me on board a dirt bike for the past few years instead of playing on the asphalt. Back when I was riding (street) I took part in my first and only track day at Thunder Hill Park (nor-cal). I had a great time and told myself I had to get back to the track at some point in the future.
I purchased a 2008 CBR600RR from a well know auction in San Diego for cheap.... really cheap this past Friday evening. So there she was, only 200 miles on her with a tear in the rear seat and bend rear set. Not show room condition but not too far away either. I was keen on this bike as it already had an Akra pipe and to my surprise a few days later a power commander under the rear seat
I figured the best way to break in a bike is how you intend on riding it.... possibly not the best idea but what the heck. I signed up for a two day track day at Thunder Hill with some co-workers on my way back to Oregon. So not 24 hours after I loaded the bike into the back of my truck after the auction, I was at the track going through tech inspection (hoping it passed).
I can tell you with 100% certainty that I haven't had this much fun with my clothes on in a very long time. I had a smile from ear to ear after each session. I rode until mentally and physically my body told me I couldn't handle another lap.
I selected the B group as I felt very comfortable in C group during my first track day a few years back. It took a few laps to get reacquainted with a sport bike again but soon I fell into a natural rhythm. It's funny how quickly things come back to you.
I strapped on a lap timer on the end of the second day just for shoots and giggles. I'm by no means "fast" but was shocked and quite happy with my 2:11.2 lap time. With a clean track (no traffic) I'm hoping to get under the 2:10 mark next time out.
I'm planning on going to the June 22nd day at T-Hill with PTT so let me know if anyone wants to meet up
BTW: any comments any of you can give on form would be great. still trying to keep my head down more! :01_thumbu
Pic #1: Rounding turn 2
Pic #2: Coming out of turn 10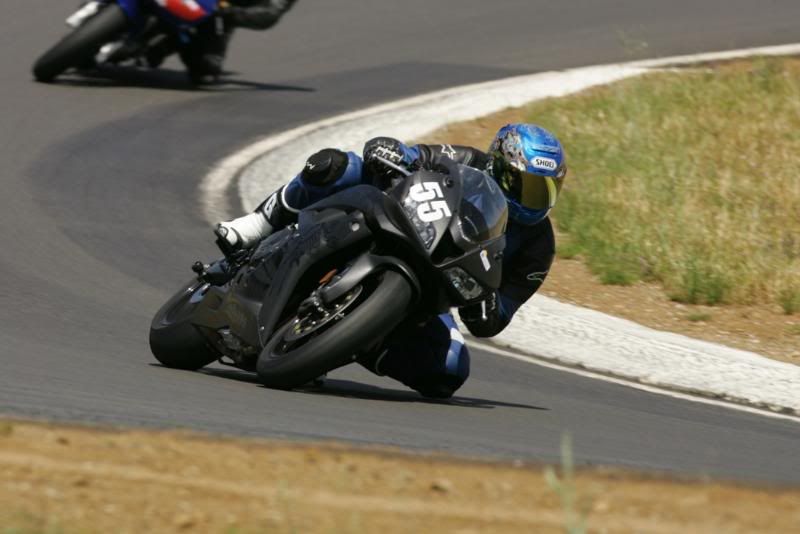 Pic #3: Dragging the hard bits
Pic #4: Dropping into turn 10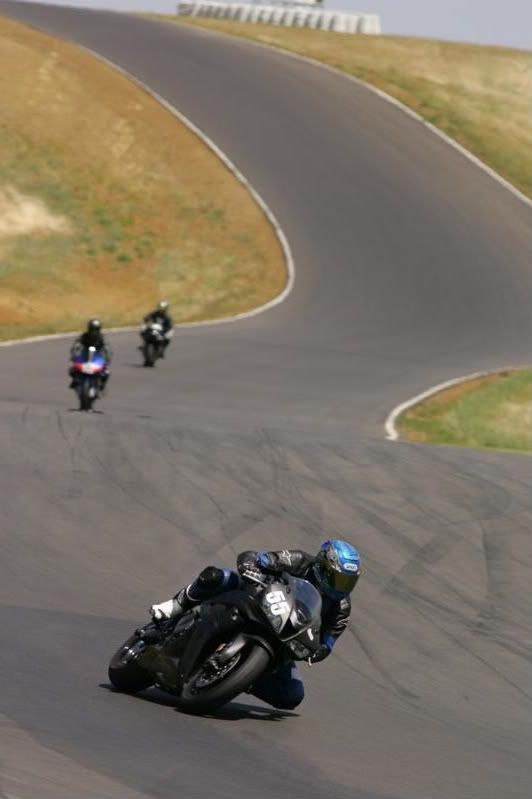 Pic#5: Chasing my boss on his 1198 S....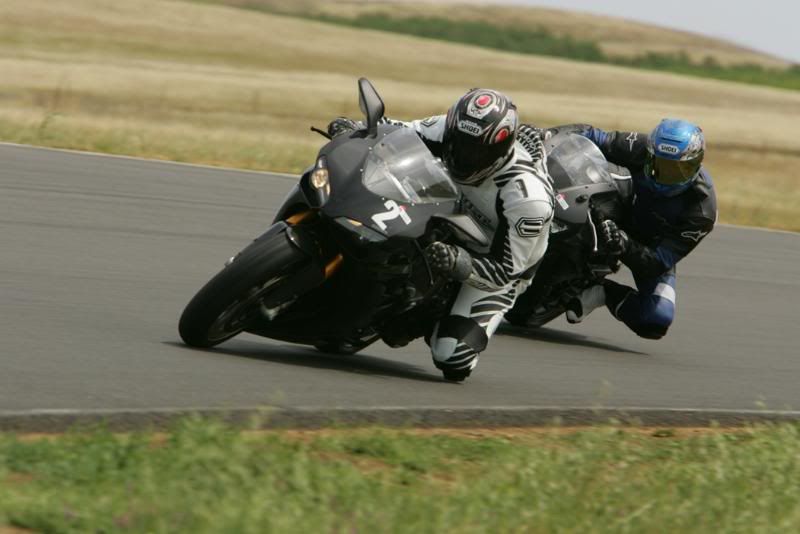 Pic#6: Another of turn 10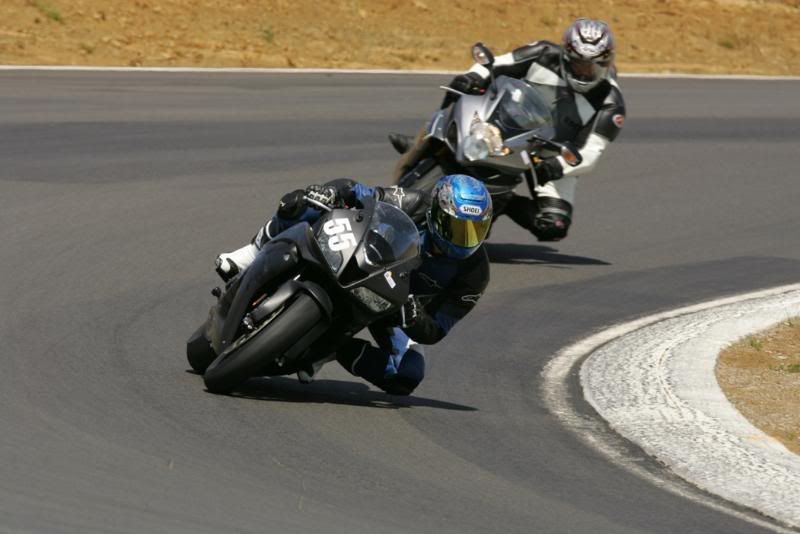 Pic #7 Goof'n Off on a warm up lap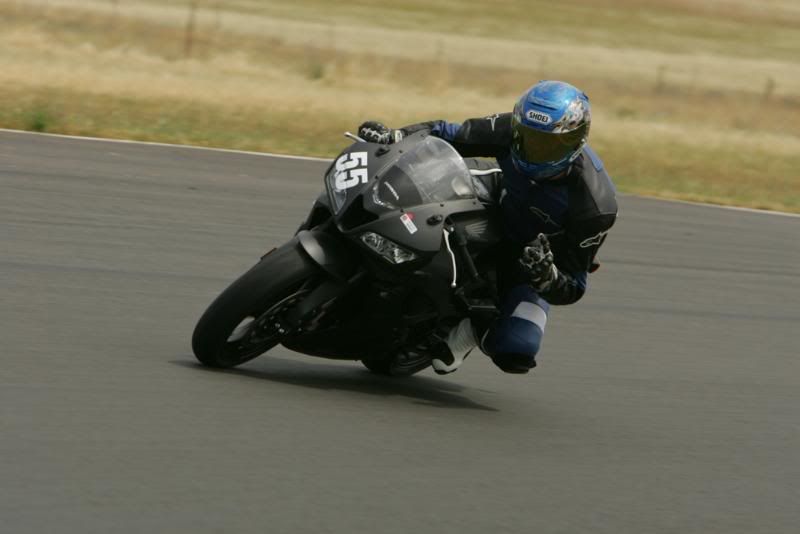 Pic #8: Big booty + leather suit... you do the math... lol
Pic #9 Turn 14 headed back onto the start straight