Here is a video of the led kit i have installed there is a total of 6 LED tubes. One under the front fairing, 1 on each side pannel, and 2 under the bottom, and one in the rear tail. They were recorded on the fastest setting so when making the video I had to slow it down which is why the crickets and other noises sound slooow in the background.
This is one of the 10 display options on the bike and you can also stop it at any of the 17 different color modes or run it at 5 different speed settings.
http://s63.photobucket.com/albums/h147/craigtoddrobertson/?action=view&current=LEDSHOW.flv
Here are also pictures which do not do the kit justice at all. ( I had to use the flash otherwise you will just see the leds hitting the ground as the camera automatically adjusted)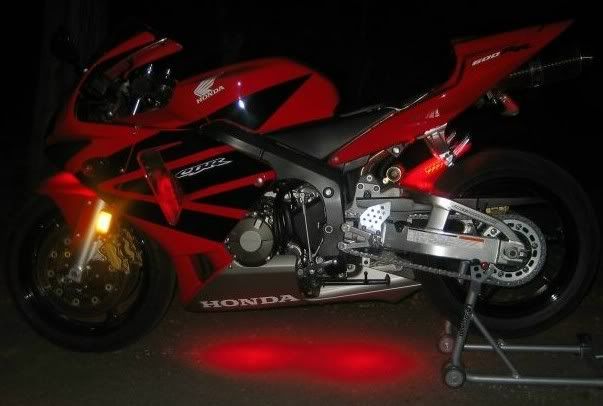 Please feel free to ask or leave your comments.
-Craig