Hey guys,
I don't know if I am :retard: ed or what, but I cant seem to bleed the front master cylinder. I just bought an axial type front master cylinder to replace my brick style master cylinder on my 03 and I was super excited to put it on so I figured it would be just like every other time I have bled brakes, but I guess not.
So, first things first, I am not getting any fluid what so ever from the reservoir by doing two methods I know; pumping, holding, opening the bleed valve, then closing and releasing the lever, or opening the bleed valve, pump and hold, then close and release. The reservoir stays at the same level and the lever never gets any stiffer.
After a while of trying this, the little ball behind the plunger just hit the silver part in the picture below and felt solid. Is that supposed to happen? The lever just completely stopped and didn't complete the full range of motion and you can hear a clunk when it stops coming from inside the M/C. Is this silver female part supposed to move in and out and let fluid in and out? Could it be seized or something?
Before posting I searched through a couple threads and read that sometimes when a M/C is completely dry you need to vacuum suck the fluid in? i have never had to do this, just thought vacuum was for convenience. Even so, I might go over to my friends to use his vacuum bleeder and see if that works.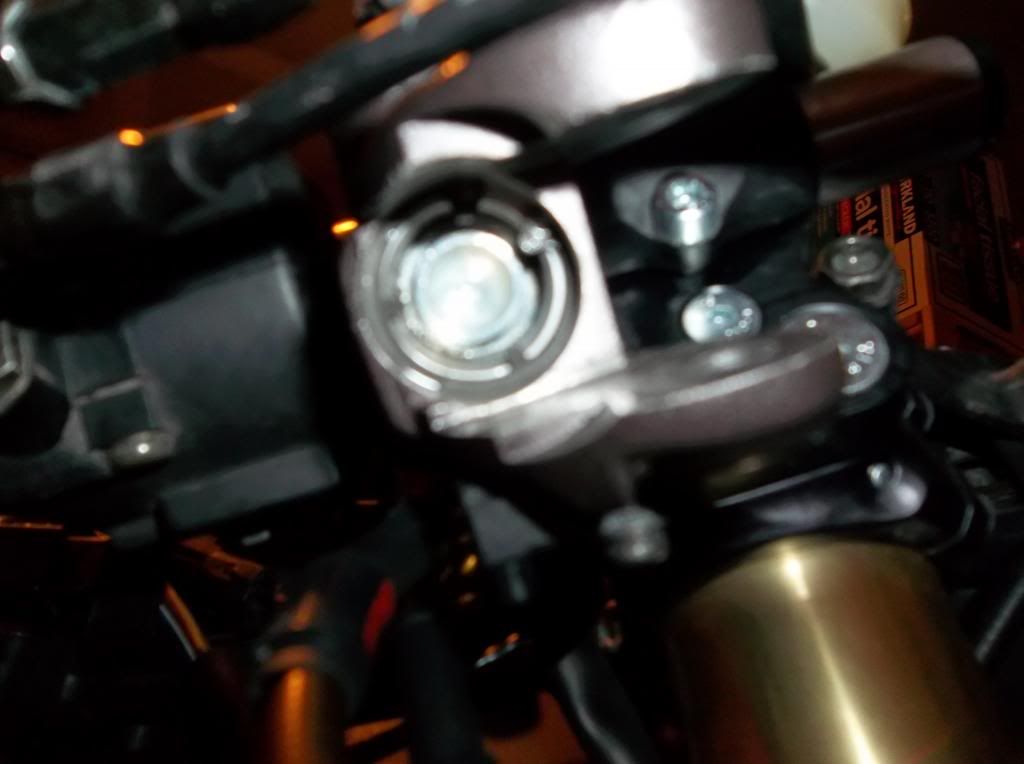 Anyways, I dont know what I am doing wrong and don't want to poke around and start breaking stuff so figured I would ask here. Thanks for your time in advance!
And before anyone suggests, I looked around and made sure nothing was physically stopping the lever.
Jake