Discussion Starter
•
#1
•
So yesterday was my 2nd track day at miller motorsports park in tooele, Utah. Another fun and exciting day to be out on the track. They are having the gieco superbike shootout there this weekend so i got to see alot of factory teams and some of their riders on the track while i was there. That was pretty sweet.
I rode C group again and will probably stick to it for the whole track season this summer. I have quickly realized that street experience has little carryover to the track. Obviously some basic rules and techniques apply but track riding is like learning to ride all over again. Having sat chatted with my friend that races on what thing i needing to working on, I decided body positioning is of key importance and needed as a good base to becoming a better rider so most of my focus was aimed at that. While i still have TONS to learn i feel like there has been some improvement over my 1st time last month and this 2nd experience.
I could really feel a difference in the power delivery too since I had installed the K&N, pcV and the motion pro. Very smooth and "easy" to work with.
for those that care and/or are interested, the Hyperflo slip-on map has left me quite pleased and seems to be working well. Obviously, its not meant for my exhaust or even really my specific bike, but since I cant even use all the power in the bike while riding track theres no need to go have a custom map made at this point in time.
Here are some pics from the day..
the set up - all the garages were rented due to the shootout being in town etc.. The block offs and tire warmers i bought seem to be working great.. very pleased with both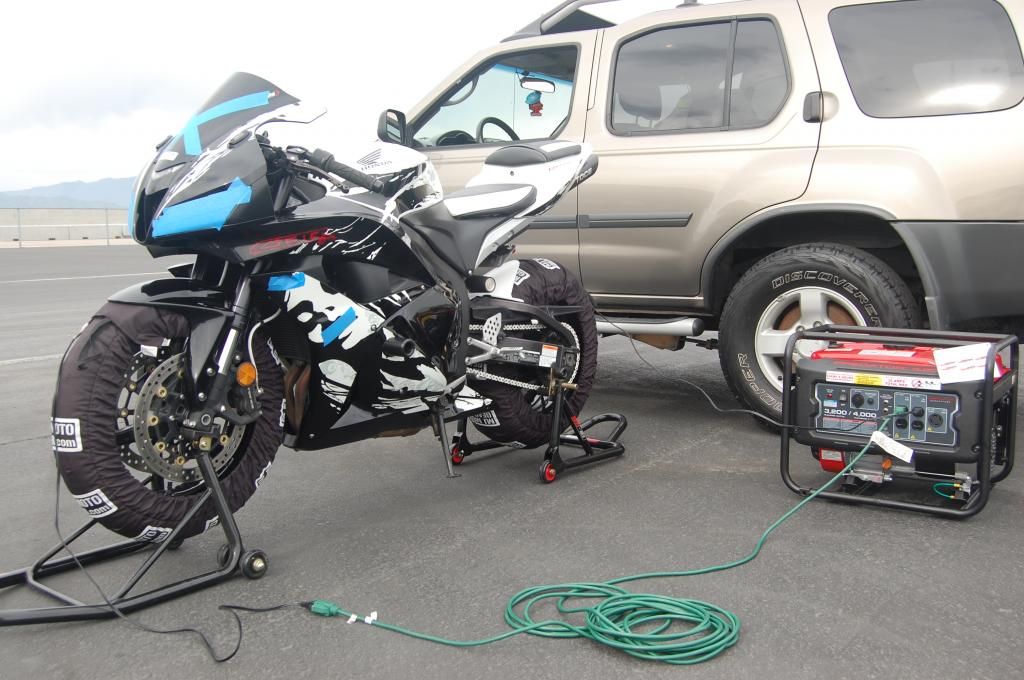 gettin ready to go!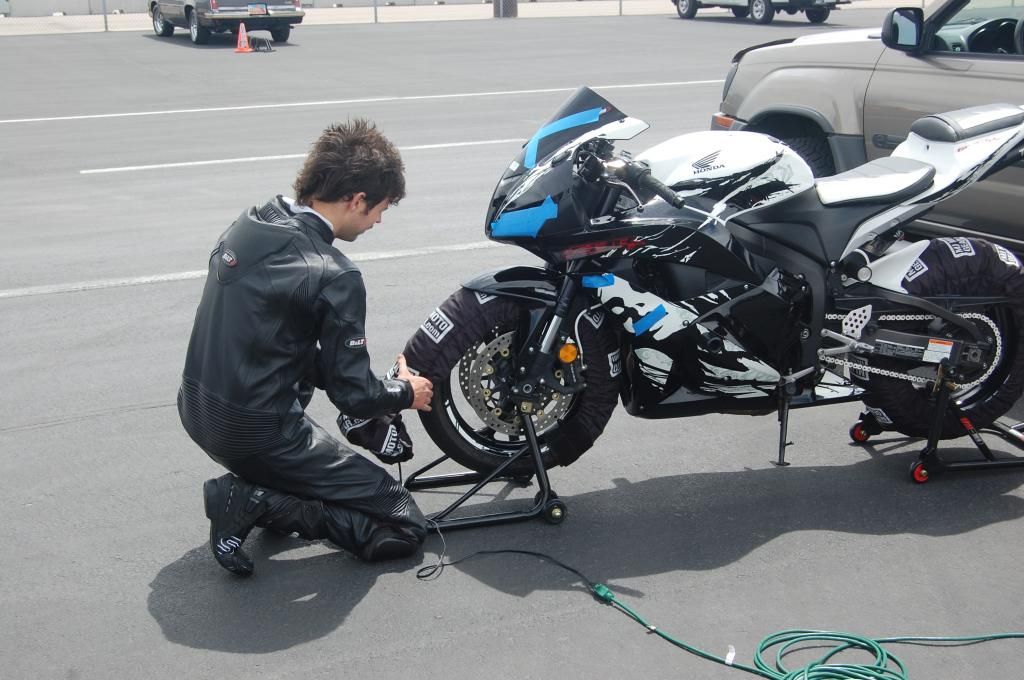 earlier in the day body position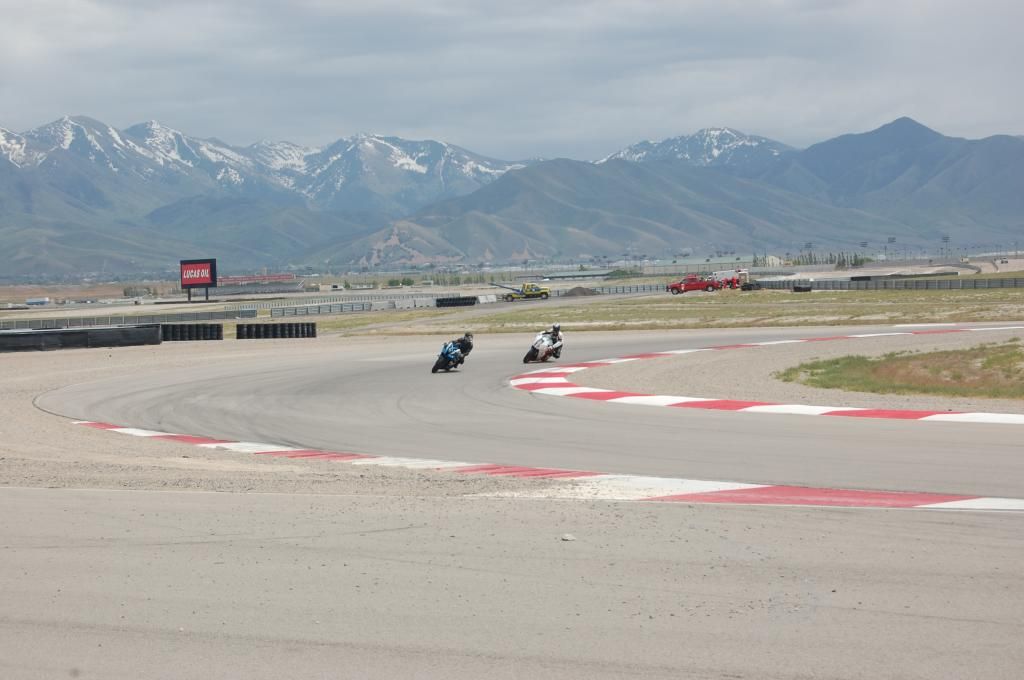 later in the day..
"A" group riders
I know I still have a ways to go, but I think there has been some good improvement.