I've been considering LED pegs for some time now. In fact, all the way back to when I had my 05. I finally decided to make my own.
I ordered my LEDs on eBay. They are 8mm, strawhat (lens shape), 0.5W 5-chip LEDs in amber. Their viewing angle is 120 degrees. I chose these particular LEDs because all the other LED pegs I've seen are more visible from some angles than others.
The 120 degree viewing angle makes darn sure you can see them from just about any angle.
They are pictured here: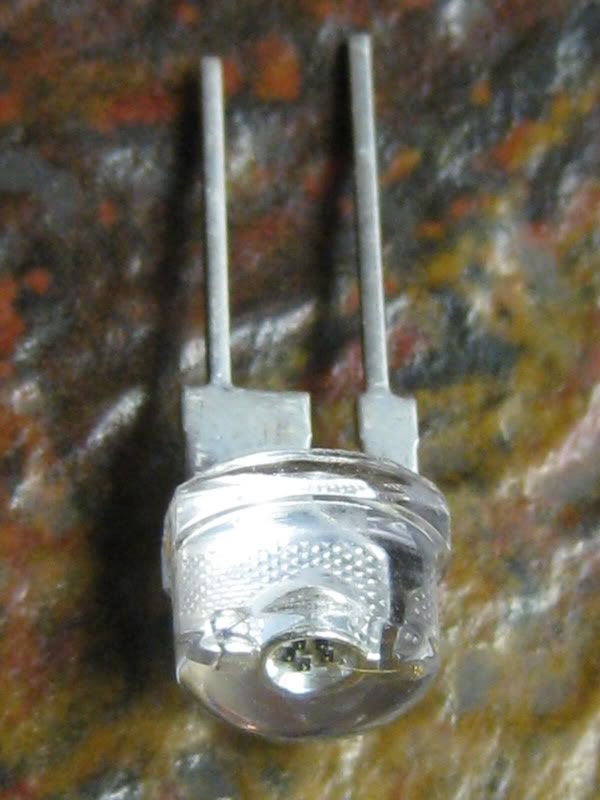 I then plotted my pattern on the peg using a metric ruler and a centre punch. I ended up settling on 10 LEDs per face on each peg = 20 per peg. This also simplified my wiring scheme which was 20 LEDs divided into 4x 5 LED series.
My pattern is pictured here: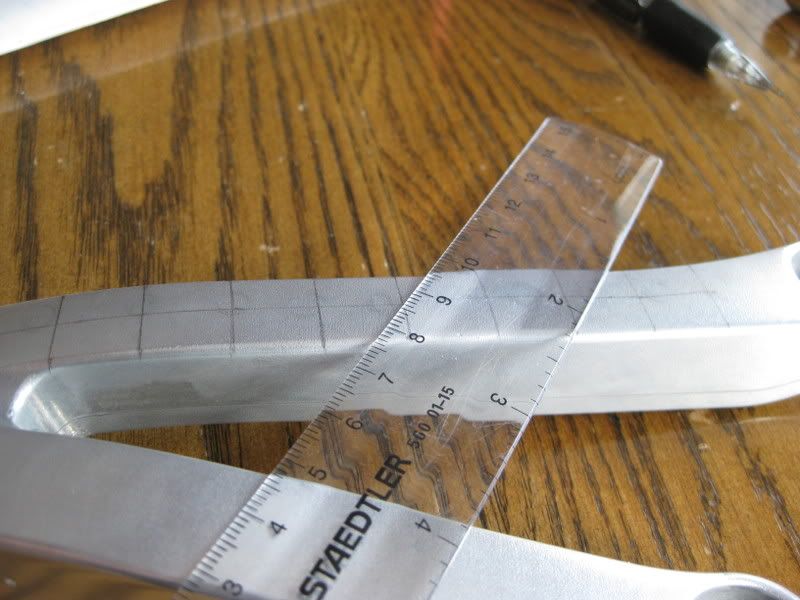 I determined my resistance values using this online calculator:
LED Series/Parallel Calculator
I then proceeded to shave the reservoir guard and hose hook. I also used an angle grinder the remove the bracing cast into the backside of the peg. This was necessary to make room for LEDs running the full length of the peg legs. (HA! Peg legs...) After drilling pilot holes, I worked my way up to a 5/16" bit. It was very close to 8mm, at 7.9mm. Both modifications are pictured here:
If there are concerns for safety and the strength of the passenger pegs, take this advice from the LED KING... the one and only Tripage. And I quote,
"We have modified all types of pegs and have never had a peg break. Look at ducati passenger pegs and gsxr pegs. They are getting smaller and smaller. Unless your passenger is 200lbs and jumping up and down, I don't see a problem..."
.
I did not have the resources available to powder coat my pegs. I would only have done this if I were going to powder coat my subframe too. So how to cover up the "scar" left behind from the shaving of reservoir guards and hose hooks? I brushed the aluminum to a handsome directional finish. Pictured here:
After metal work was completed, I continued by setting the LEDs in their holes and connecting them in series (groups of 5). Superglue was used to secure each LED and provide a seal sufficient to prevent potting compound (black epoxy) from leaking around the LED.
Here they are grouped: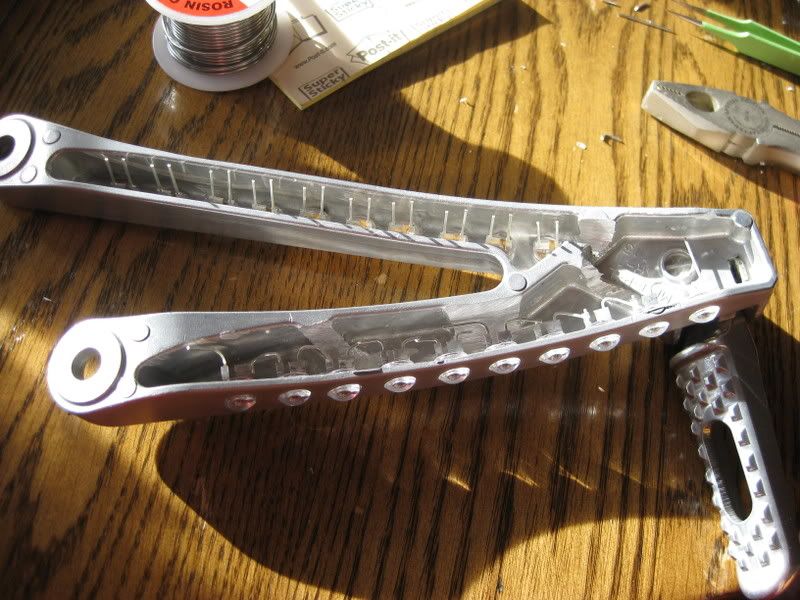 I had to do the potting in three steps, as the pegs are curved. Gravity will not allow for one quick fill. After curing, heatshrink was applied to the peg-end of the wiring. All remaining wiring was twisted into a delicious looking candy-like spiral.
The finished product: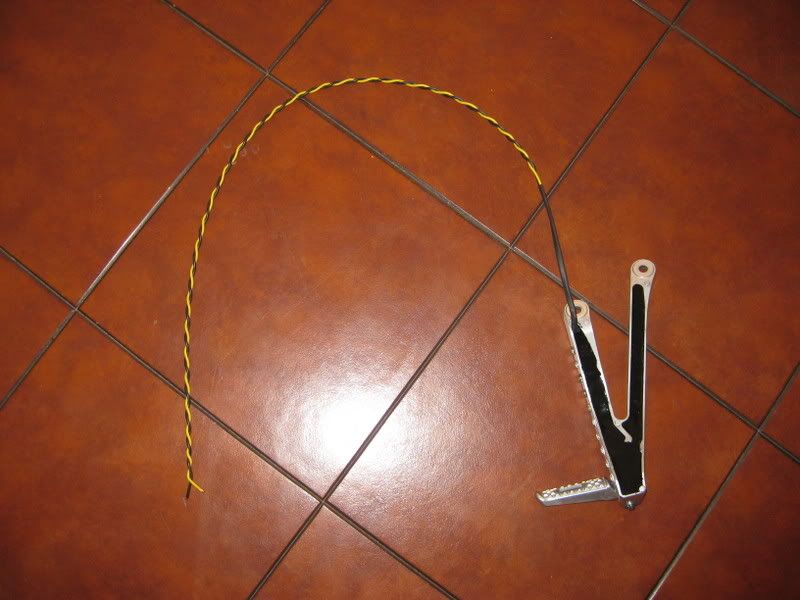 The video!:
I will be performing the CRF450R rear reservoir modification in the near future. This will ensure that the entire rear face of the peg will be seen on the right side.
Lemme know what you think!
PS: Tripage - Imitation is the most sincere form of flattery. (Your work is still my favorite.)
​