Did my second trackday on Easter. Moved up to Level 2 this time. I wasn't sure how it would go since the experience level is generally a great deal higher in 2. It turned out to be perfect, and I would say it was an appropriate spot for me.
I worked on body position, and trail braking this time. Especially reference points for braking.
I almost have my position down, just a few minor adjustments needed.
I got my knee down during the 3rd session and was really stoked! :banger:After that I was dragging in a majority of the turns and the excitement went out the window....what a bummer:sad:Not too bad for trackday number 2. I seem to be advancing quickly.
Haven't paid for the pics yet so I can only link. Check em out and let me know what you think. The thumbnails with this pic are sequential. If you are up to it check the other pics for the Level 2 sessions and see more shots.
http://www.hart-photography.com/photocart/index.php?do=photocart&viewImage=939583
Got a hold of a couple pics from a friend. The ones in the link above are better IMHO.
This one is me and my GF coming around the Carousel (TWS) She's on the ZX6R on the inside, getting ready to see my backside ;-P
My girl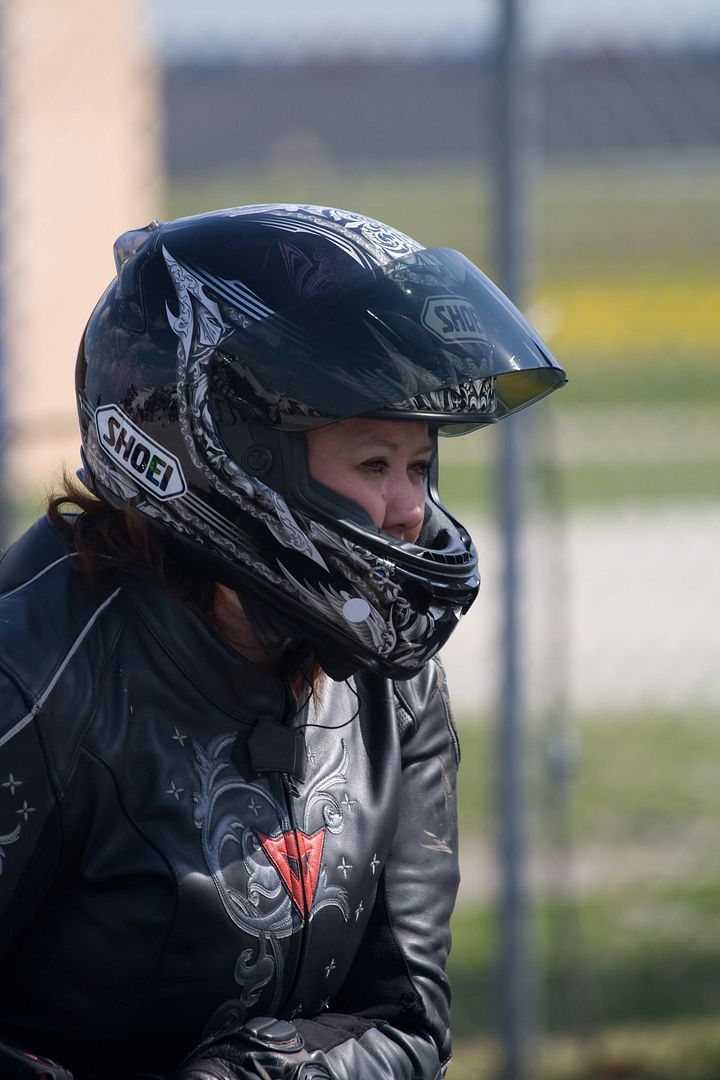 MikeyP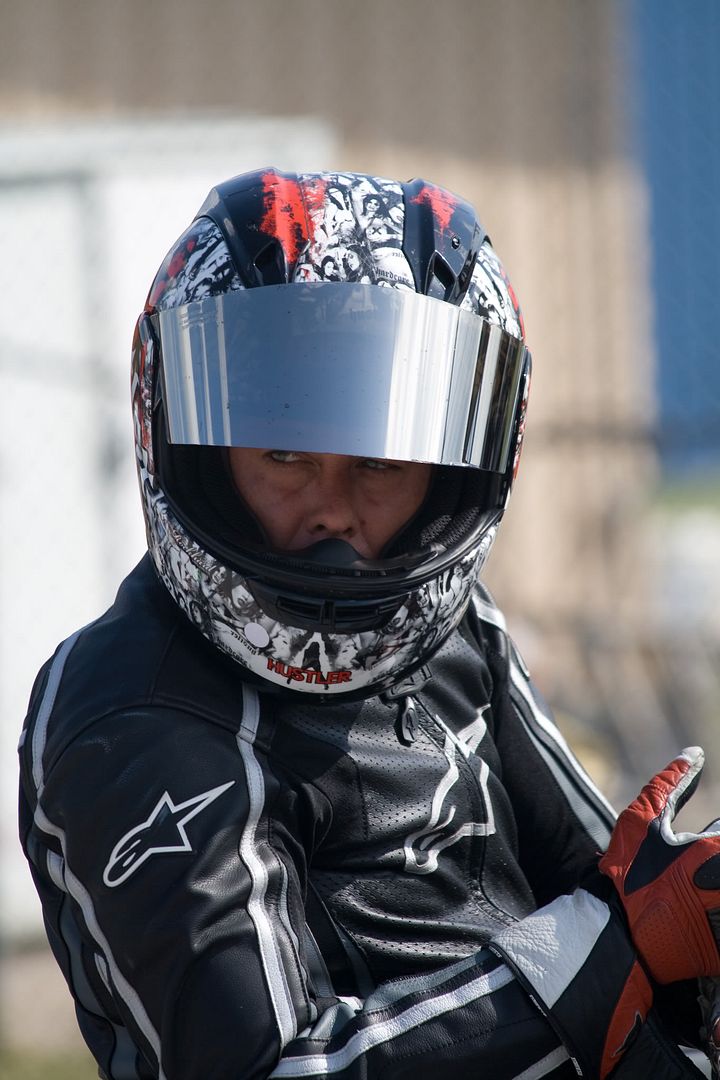 Me in the Carousel
Carousel #2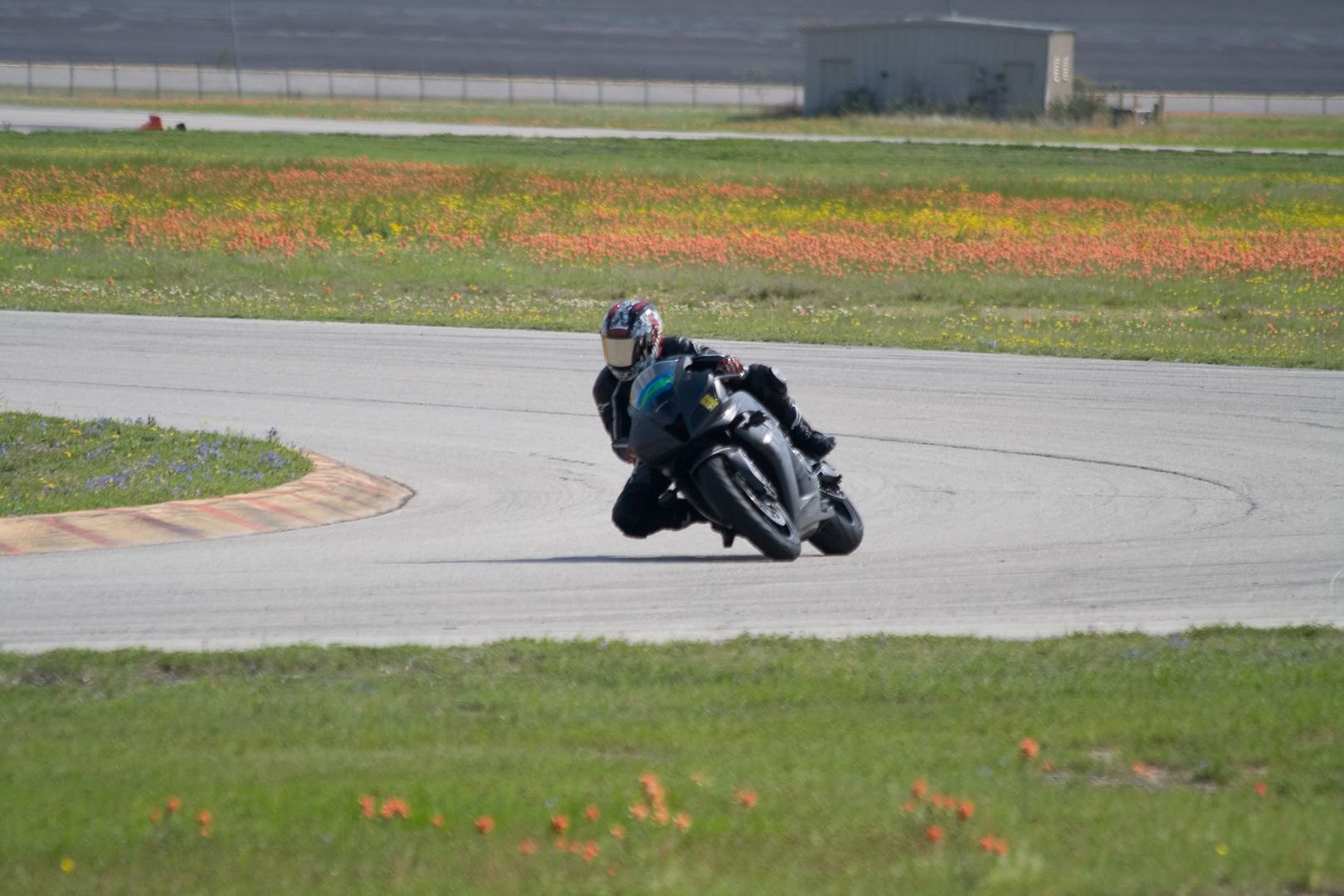 Carousel #3