Discussion Starter
•
#1
•
So the weight inside the handlebar was broken. The previous owner was missing the bar end and I decided to buy a new one to find out that the screwing part of the bar end was missing(broken). After investigating the conclusion was obvious he dropped the bike and broke the weight(long tube inside the handle bar). So I got all the OEM parts from honda and now I need to put it back together.
The end of the weight(broken part)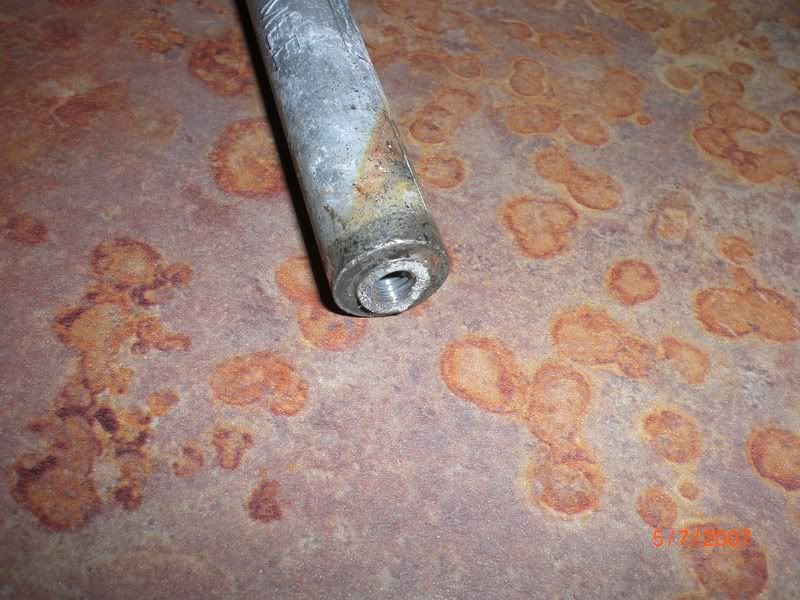 The weight... the black thing is a rubber that goes all the way inside the handle bar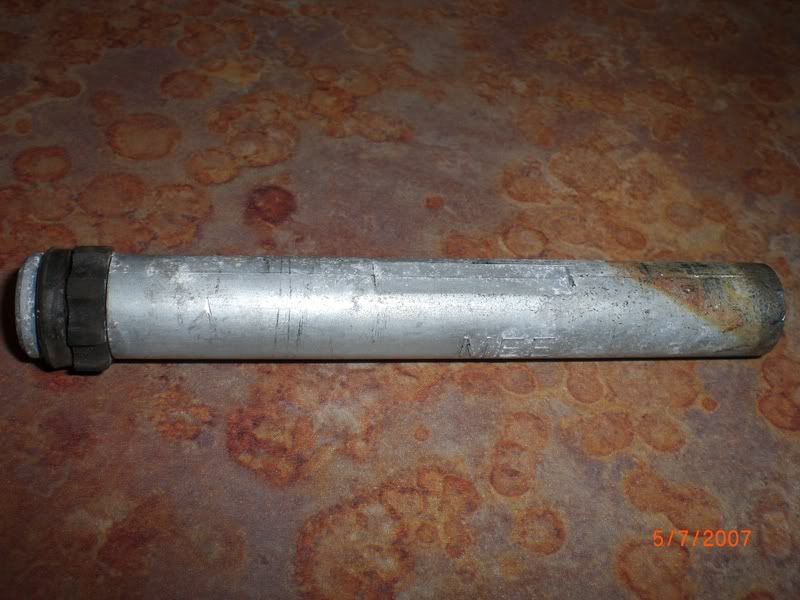 The new OEM part from Honda, can you see the difference of the screwing end for the bar end?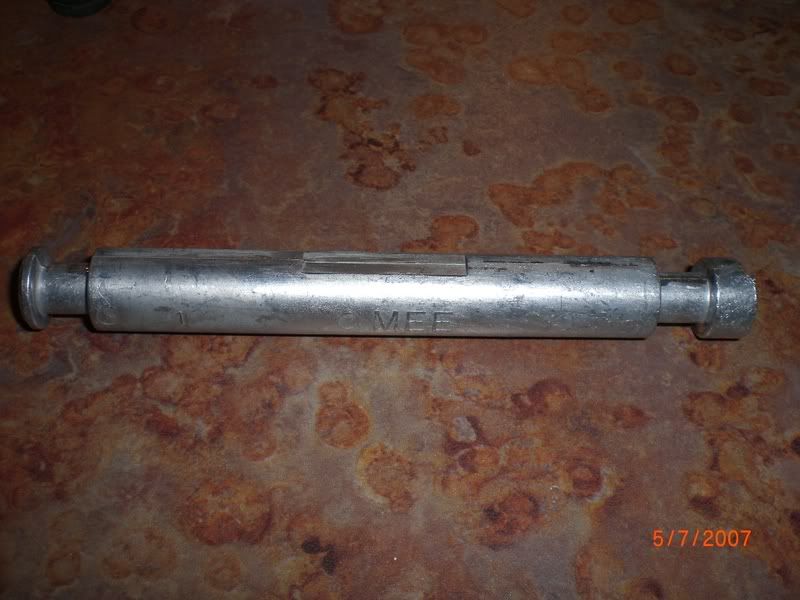 The end that was missing on the old one(A rubber goes on that space)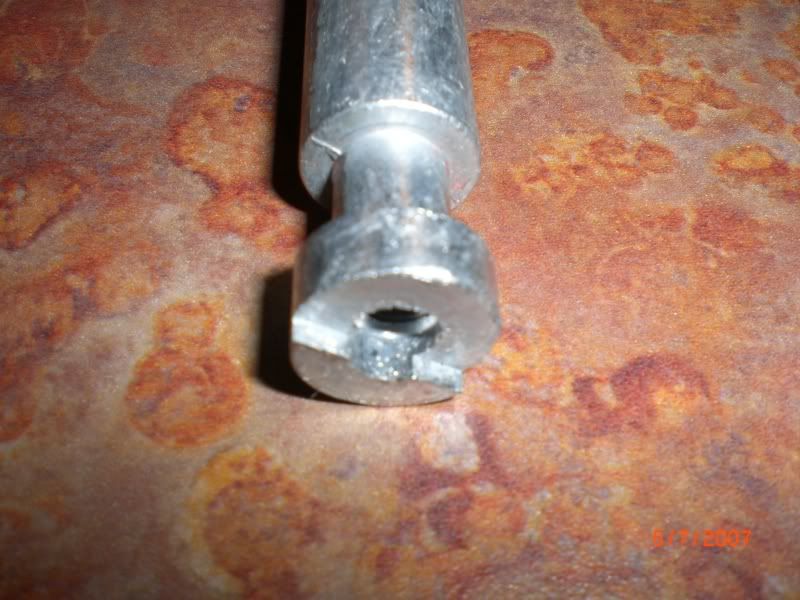 The two parts side by side... you can tell what's missing. At the bottom is the rubber part that I will put on the new one.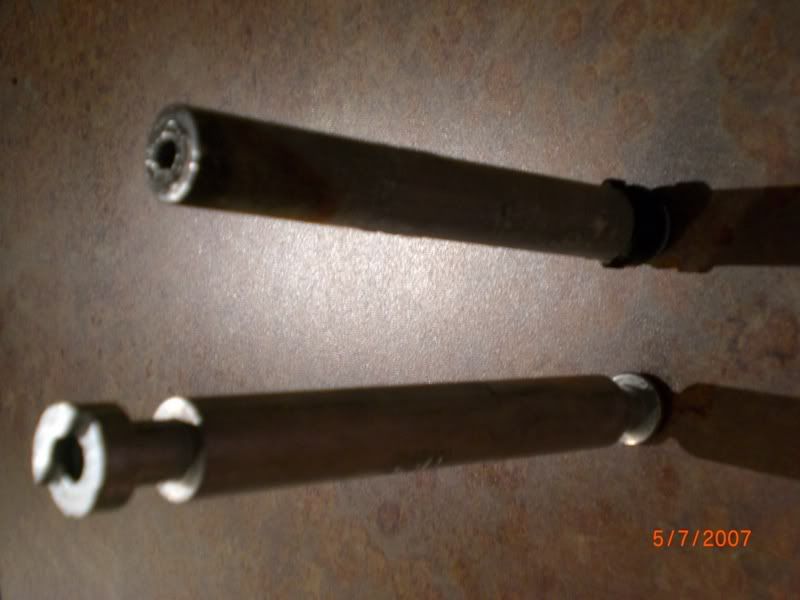 There's that rubber thing that I was talking about... goes on the inside of the handle bar.
The other side of the rubber part.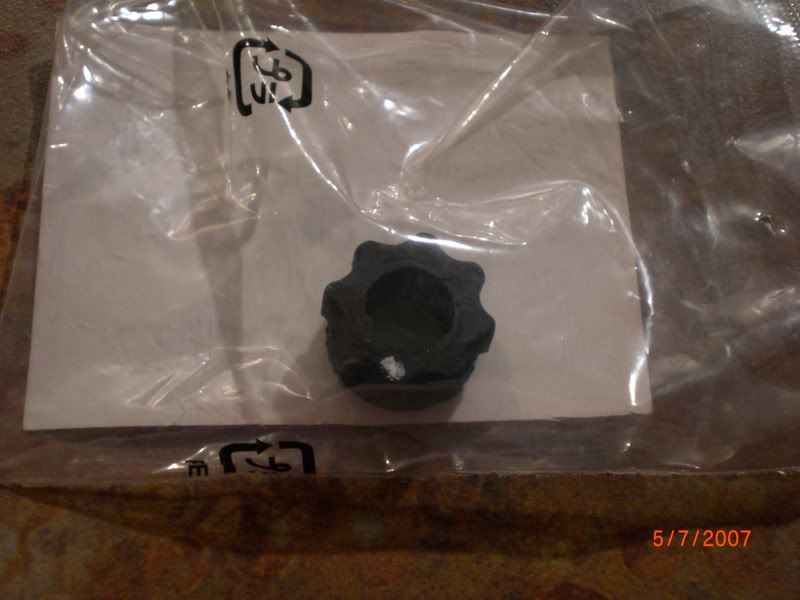 This is called a ring. Goes at the end of the handle bar right next to the bar end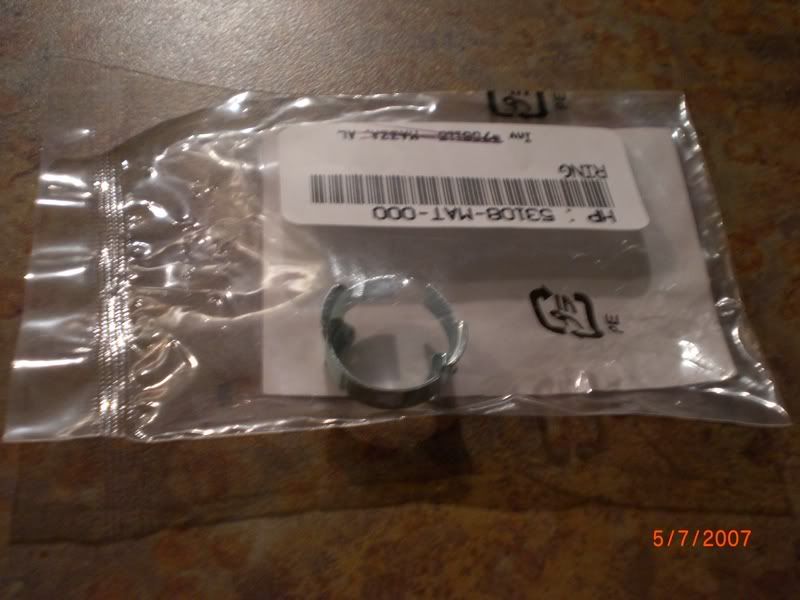 Just another view of the ring
So here is the whole thing assembled...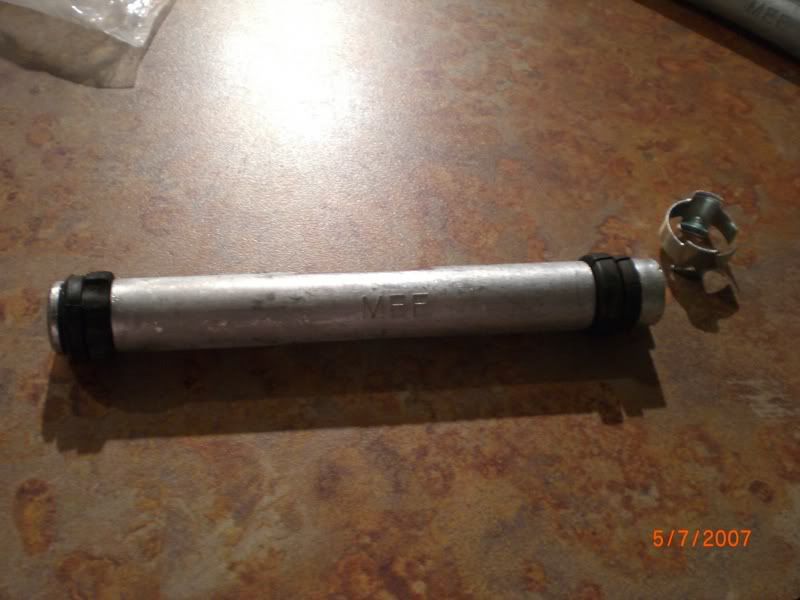 So I dont know what to do next. Do I just stick it in the handlebar? How does it stay inside...? Does anything clip? I know on the rubber there is a crack around the whole rubber... does that get stock inside the handlebar? I dont know what to do? LMK thanks