Discussion Starter
·
#1
·
Hello there! My name is Alex, and I'm originally from Leawood, KS but I go to Mizzou in Columbia, MO. I've been riding for about a year, and upgraded from an 06 Ninja 650R to a 03 CBR600RR back in April. Absolutely love everything about the bike, and I'm working on controlling my speed so I don't get too many tickets! Heading to the track a few times this summer, looking forward to that!
I took an MSF course last summer, and now every time one of my friends says they are getting a bike, I recommend they take the course. I have gone down before, on my Ninja, because a lady ran a stop sign and I pulled my front brake. Just some scrapes on my elbow and knee (I wasn't properly geared up, now I ALWAYS am), and the bike got super scraped on the side. Lady drove off, so that was the best part I guess.
Anyhow, below is a picture of my baby, with my significant other on top haha. She wouldn't be too happy that I'm posting this pic, so don't tell on me guys/gals.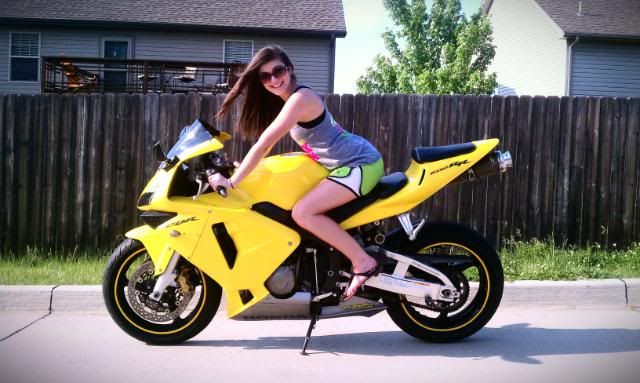 (PS the road rash isn't from me, I bought it that way haha)