Discussion Starter
•
#1
•
Well, I finally got an RR. I joined this site about a year ago and under the advice of some of you, especially F4i Guy (thanks!) rode a naked 400 for a while before moving up. I picked it up on Saturday and put about 100km on it between then and today. At first I thought it wasn't the rocket I imagined, until I noticed it felt like time to shift into second at about double the speed limit. :icon_lol: I seemed to get that under control today. Oops.
I had the dealer put on a Mugen slip-on, get rid of the horrendous mud flap, slap on the solo cowl, tape the wheels and put a link in to drop it down about 1" for me - yes, I'm a shorty. Sticker price was US$7100 and after the tax, registration, insurance and mods it came to US$9000, which I was quite happy with since I got it from an authentic Honda dealer so it gets an extra 1-year on the warranty (2 standard + 1 from dealer).
I took a few pics yesterday, but the lighting was brutal and I couldn't really be bothered doing that when I could be riding it. Here they are: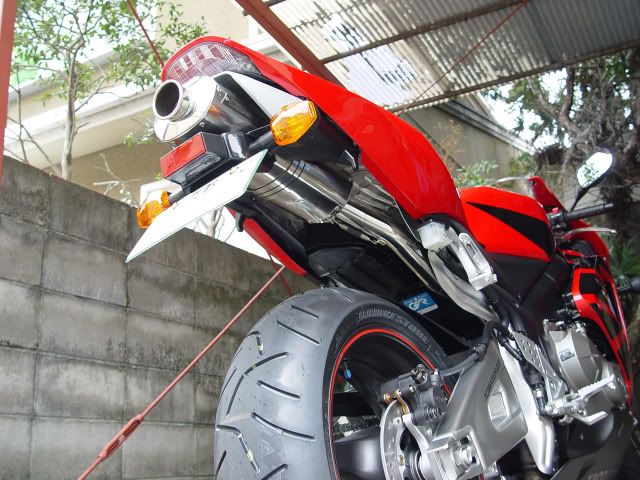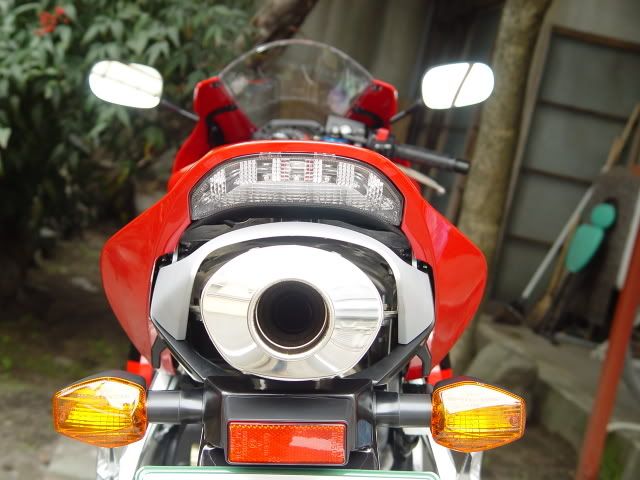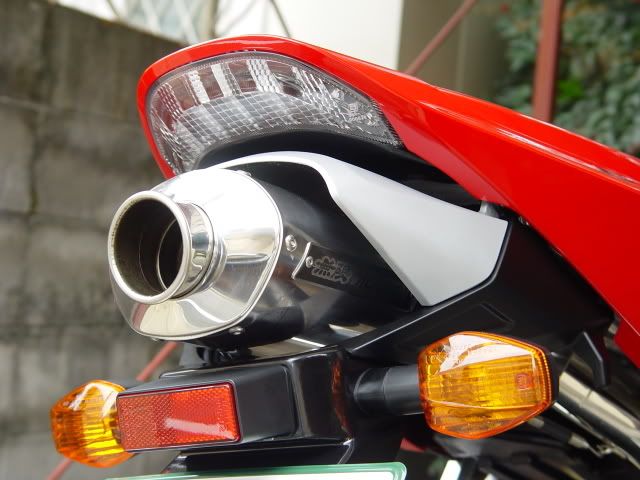 Looking forward to learning a lot more about the bike from you all!