Discussion Starter
•
#1
•
Hey everybody, I just joined the forum today to look for some solid info on CBR's. Anything from maintenance, to mods, and security.
I bought a 2011 Subaru Wrx last January and it's been an amazing car. About 3 or 4 months before I bought the car I started reading everything I could about it on iWsti and NASIOC (two very large Subaru forums). All this came in handy when it came time to doing all the modifications I've done and performing all the maintenance as well.
I've wanted a motorcycle for years, but family and fiancee have always been against it. With gas prices soaring and my car becoming more of a project than a DD, justifying the bike has been easier than ever. My fiancee finally said the other day that me getting a bike would make a lot of sense for a few reasons, especially if I plan on going all-out on the scoob.
So I've officially decided I'll get a CBR 600, it's the bike I've always wanted. Just gonna be trollin around for a while learning as much about it as I can until I get the bike. Sorry no CBR pics now, but here's a few recent ones of the scoob.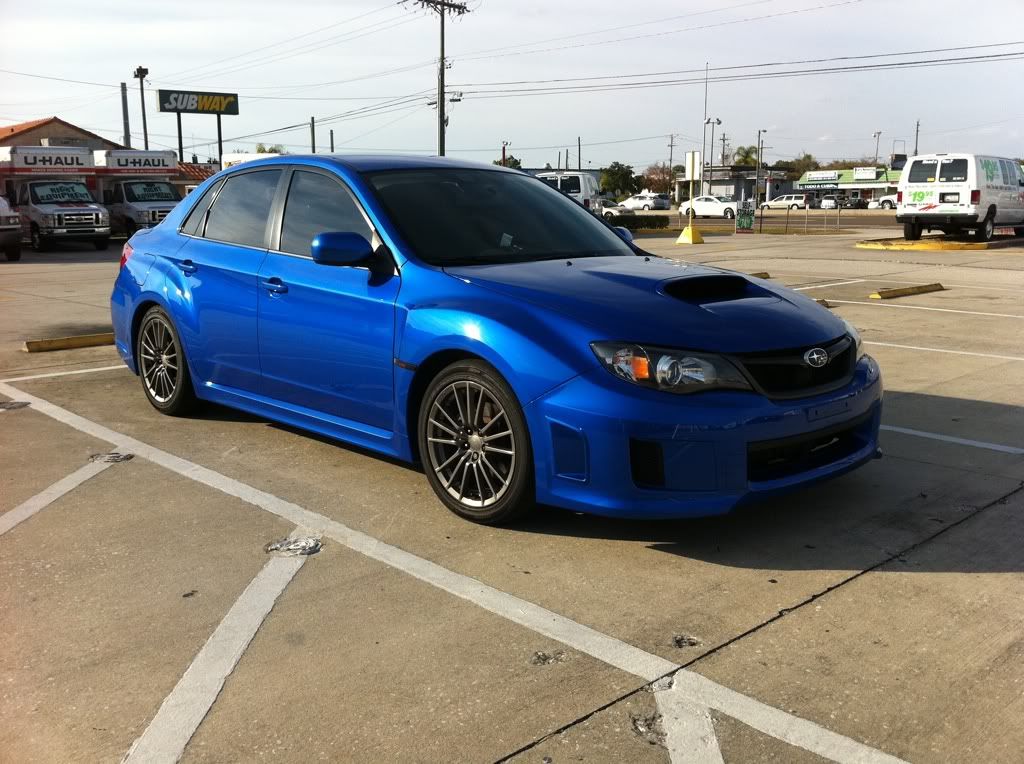 After recently installed Magnaflow catback: